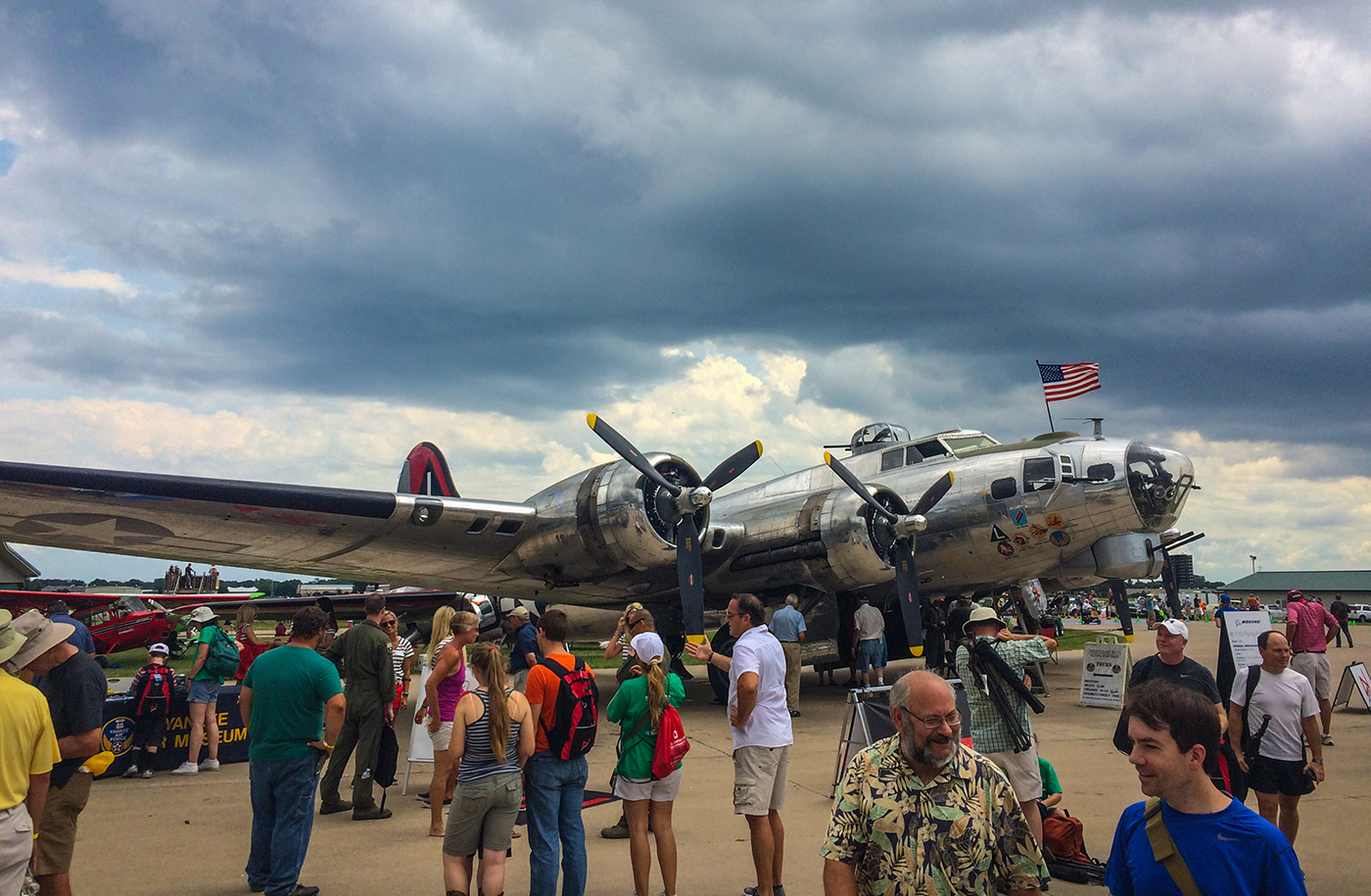 It's officially known as EAA AirVenture Convention & Fly-In, but to most it's just "Oshkosh," a weeklong gathering of aviation enthusiasts that brings together owners of everything from ultralights to classic warbirds, innovative homebuilts, vintage piston planes and the latest modern passenger jets. The scale is epic. Nothing in the automotive world, not Frankfurt, not Pebble Beach, not Daytona Speed Weeks, not Sturgis, compares to it. For one week in late-July, this small, general aviation airport on the western edge of Lake Winnebago in Wisconsin becomes the hub of the aviation universe, and if you love airplanes – hell, if you've ever just been in an airplane – you have to come to Oshkosh.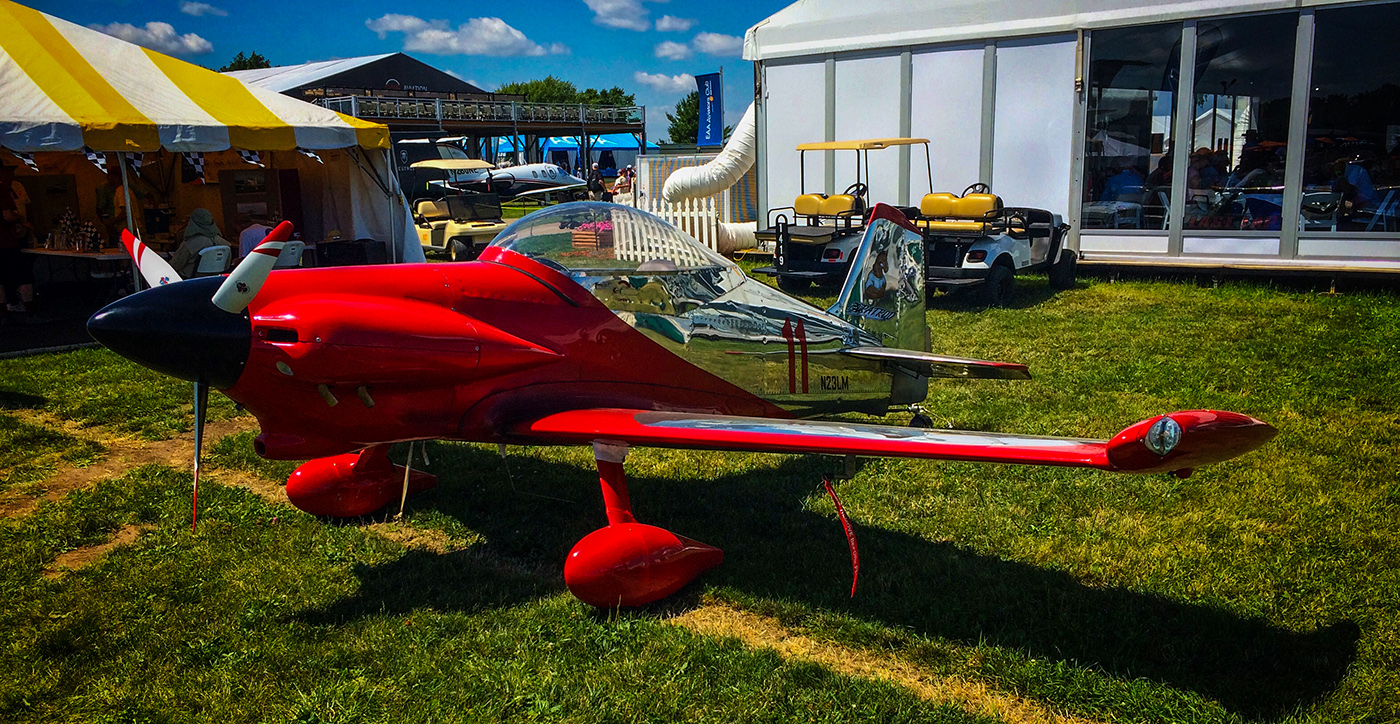 There are those of us who believe that some machines have souls. They speak to us through their beauty. They are perfect in their imperfection. They inspire us with their innovation. These are the machines that endure, and when you're talking about soulful machines that fly, Oshkosh is where to find them.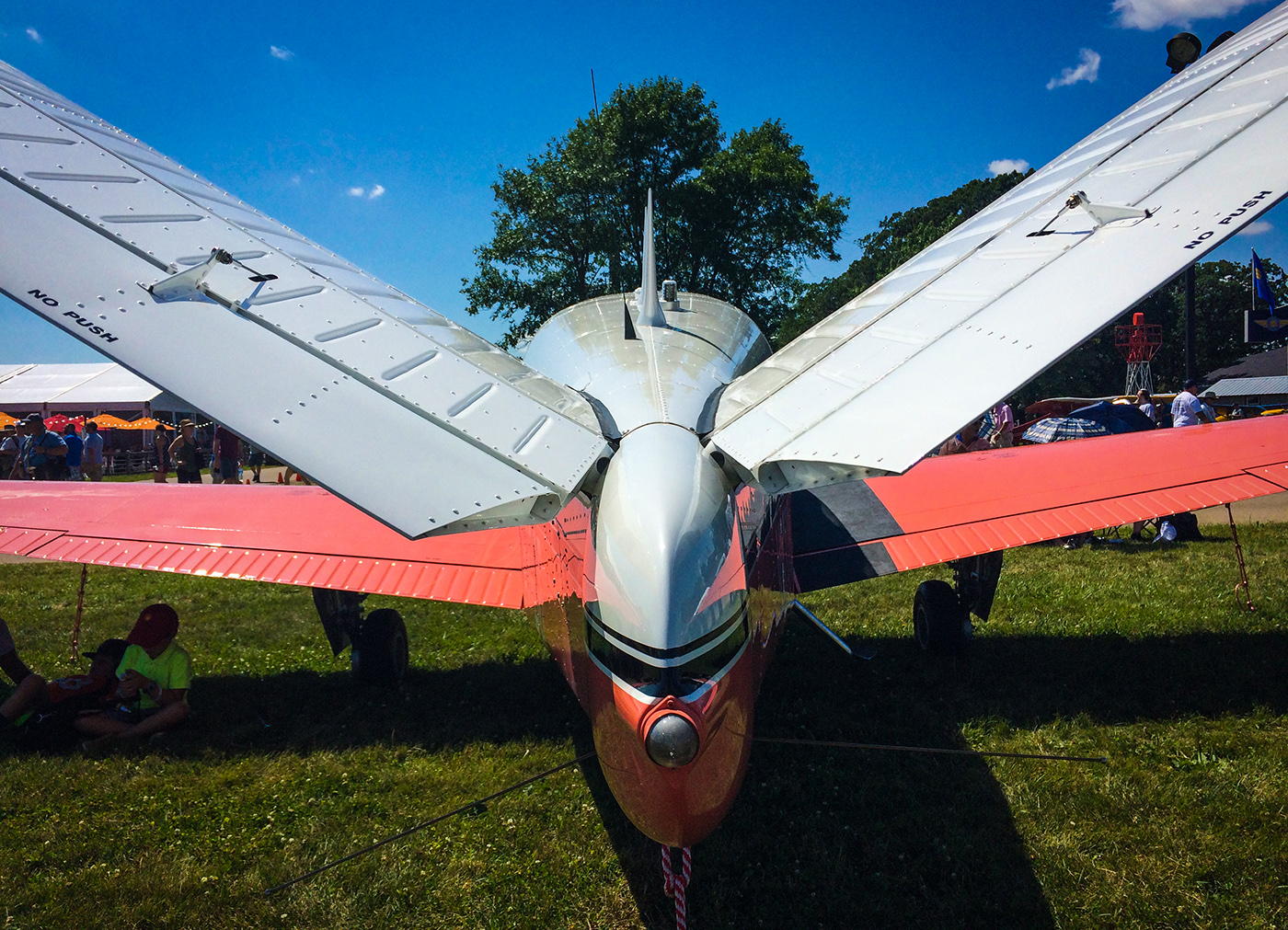 I was visiting this year as a guest of AOPA, the Aircraft Owners and Pilots Association, and arrived behind the wheel of a 2016 Chevrolet Volt, which felt like the perfect car for a road trip to this epic airshow in east-central Wisconsin. Like Oshkosh, the Volt is an unassuming car that never ceases to surprise you. I expected it to be efficient, and it was, averaging over 80 miles per gallon in my week with the car, which included two road trips of over 200 miles each. What I didn't expect was for it to be both as comfortable and (here's the shocker) fun to drive as it was.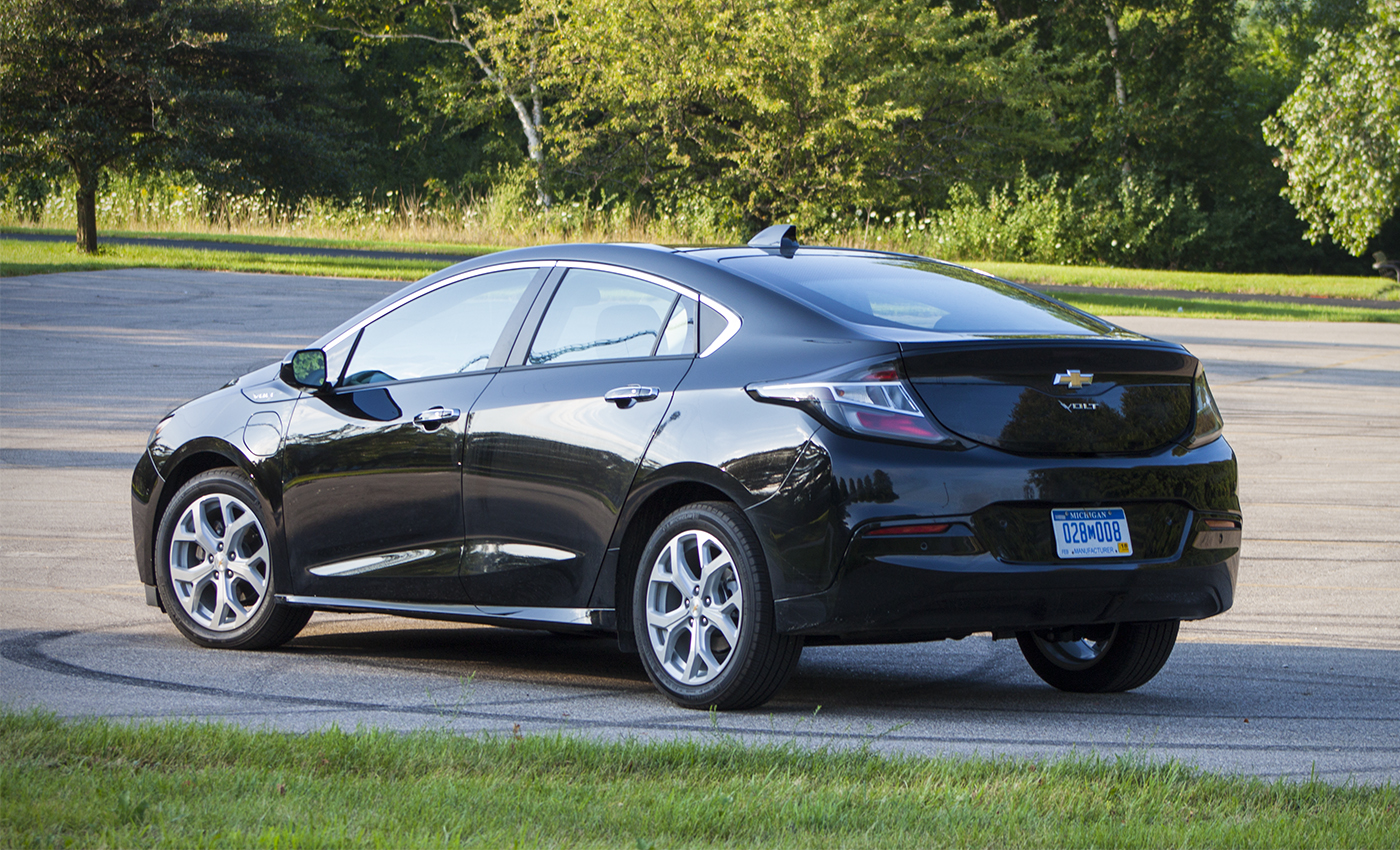 Say what you will about electric motors, but one thing they have in spades is torque – and torque is what makes a car fun – giving the Volt a nice push off the line. Also, with the batteries low in the car's chassis, the center of gravity is very low which makes cornering a joy. As I drove from Madison to Oshkosh on some of my favorites sweeping back roads, I became more impressed with the Volt after every mile. No one will confuse it for a Jaguar XE, but the Chevy Volt is much more than a mere automotive appliance.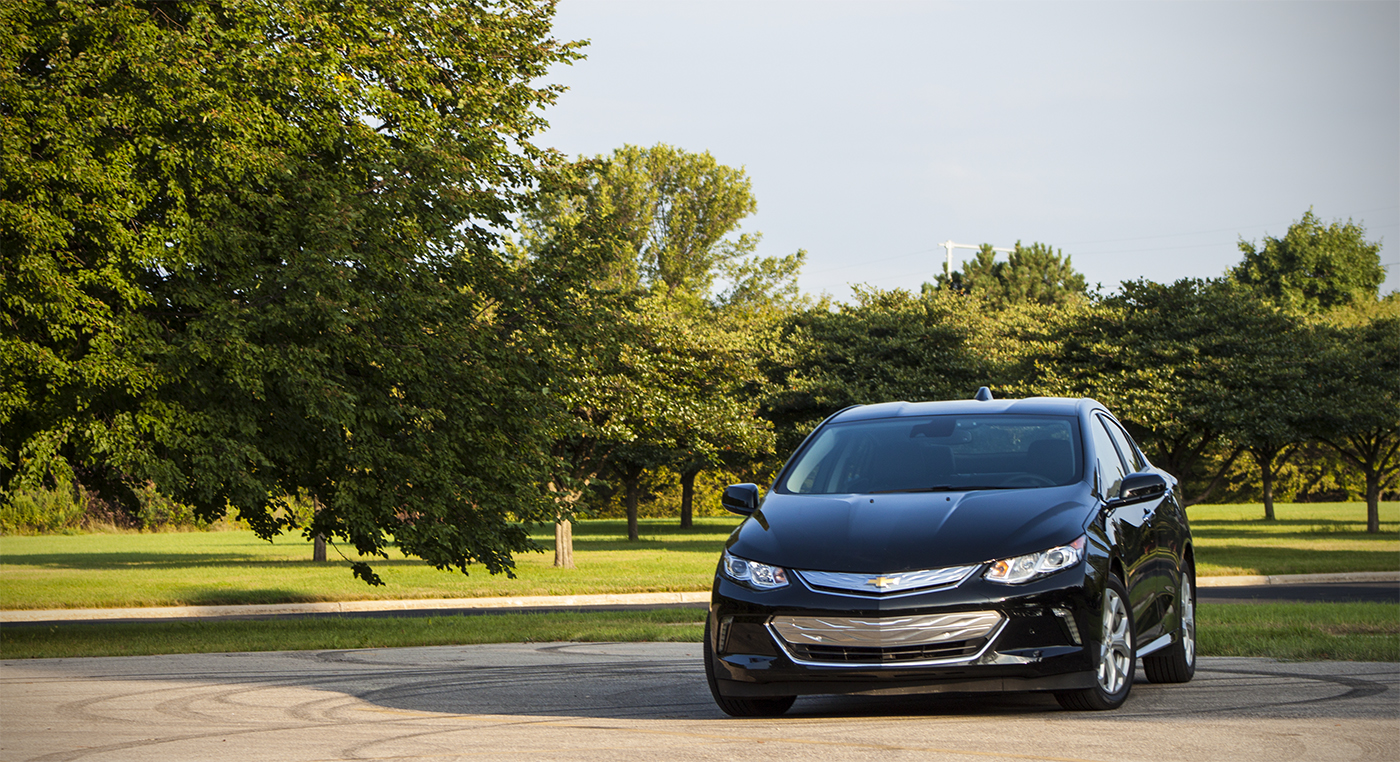 After I paid my $10 and parked the car on a grass lot just across the entrance to the event, I walked into the EAA museum, ready to start my close encounter with all things aviation. And I do mean all things. I've been told that for this week every year, Wittman Regional Airport becomes the busiest airport in the country, and I believe it. More than 10,000 aircraft made the trip to the field this year. Most of those are single engine fixed wing planes, Cessnas, Pipers, Mooneys, Beechcraft and so many other makes of all vintages flown in by their owners for the camaraderie of the event. It also includes 2,855 show planes – 1,124 homebuilts, 1,032 vintage aircraft, 371 warplanes, 101 seaplanes and more.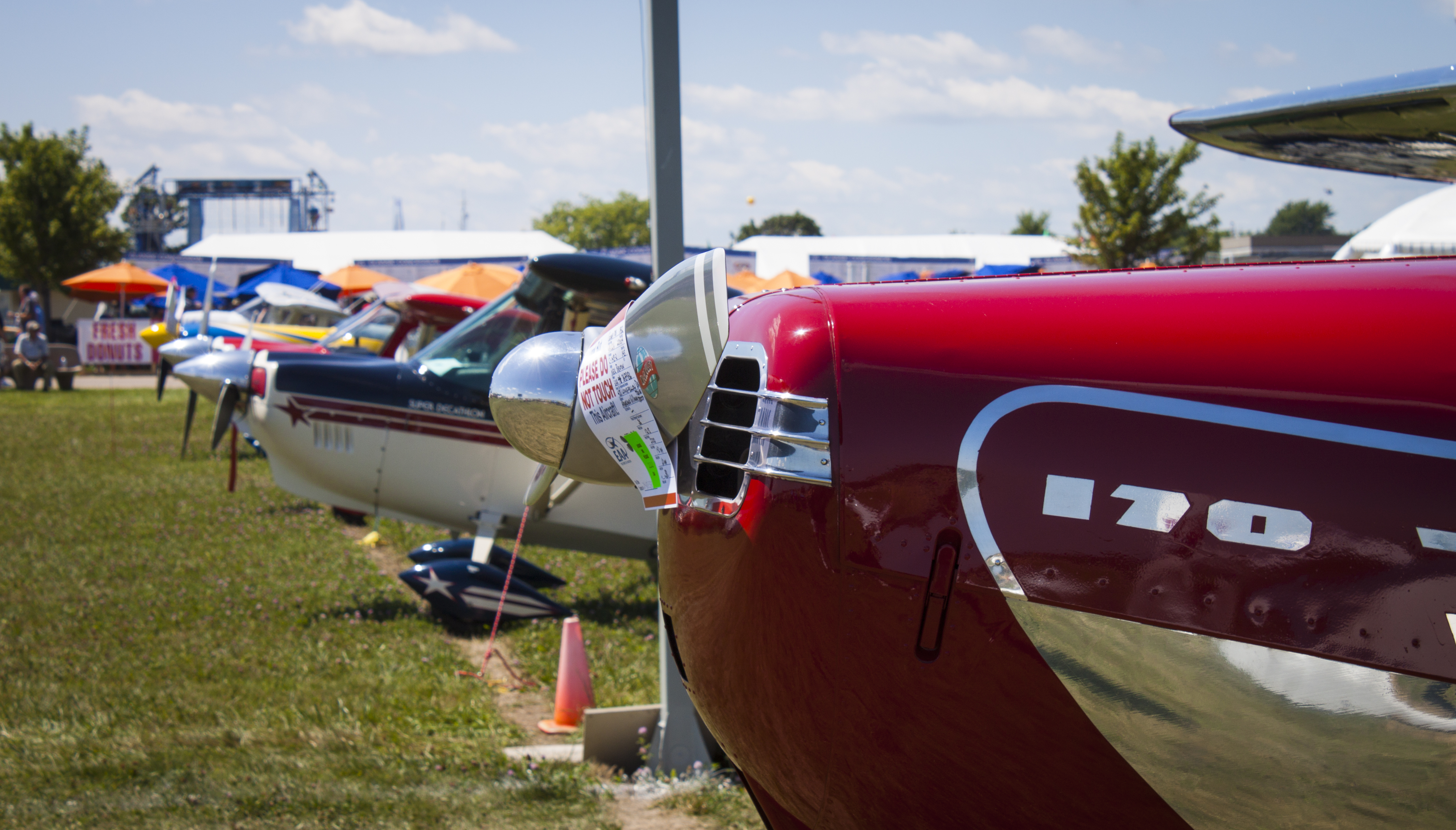 Seeing P-51 Mustangs and F4U Corsairs streaking across the sky, their engines thundering as they pass, is always awe inspiring. In the pre-jet era, those planes dominated the airspace over the Atlantic and Pacific theaters, and were a major factor for an allied victory in World War II. While those particular aircraft, along with the twin-tailed P-38 Lightning and B-24 Liberator were my favorites, there were military aircraft from every era. You can get up close and personal with a WWI Sopwith Camel and Fokker Triplane. There were Korean War era jets and more modern Air Force equipment like the A10 Warthog and C17 Globemaster on the tarmac. But even with demonstrations by the Canadian Air Force Snowbirds, Oshkosh is more than a military airshow.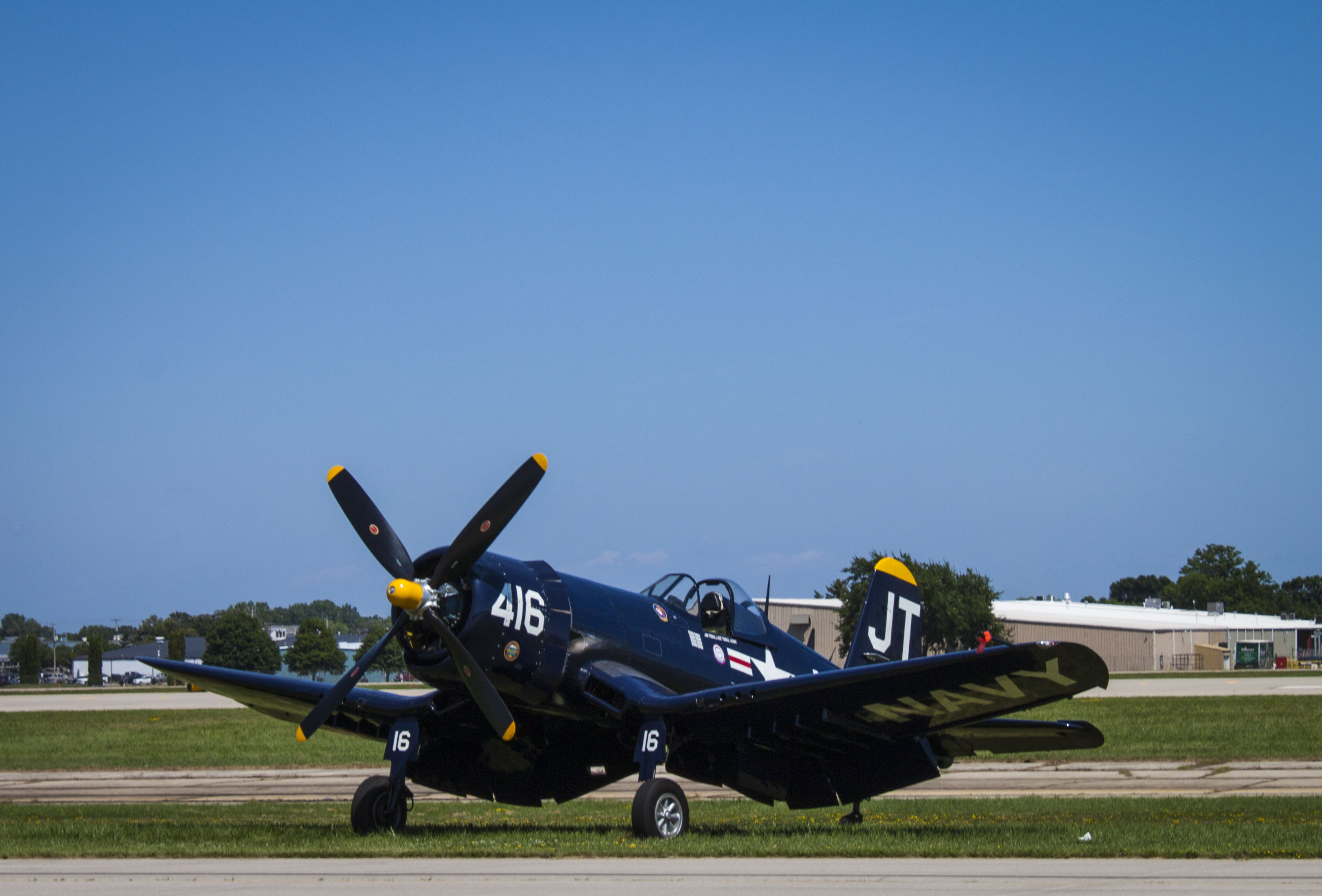 Walk the mile and a half long flight line along the airport's main runway and you'll see aircraft of every description. Parked by type, you'll see more examples of immaculately maintained planes from the '40s, '50s and '60s than you can imagine. Flown from as far away as Europe and South America. Many owners camp under the wings of their planes and are happy to engage in conversation, telling you about how they got into aviation and why they are so passionate about the plane they're flying.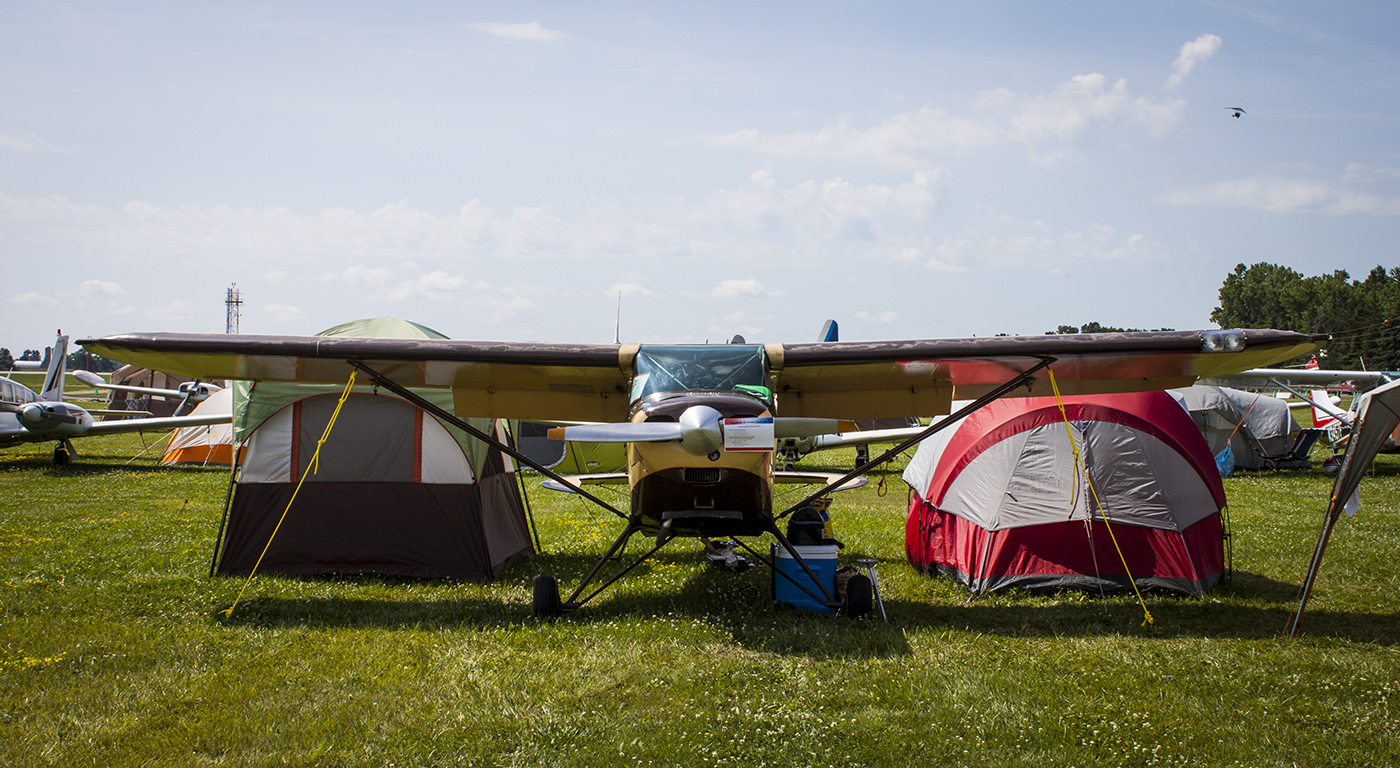 EAA AirVenture is one of those events where even two days are not enough to see everything on display. In addition to all the interesting vintage and homebuilt planes, every manufacturer has displays set up. If you're the type who is susceptible to impulse purchases, this may not be the best place for you. From the latest Cessna Citation X to Light-Sport taildragger Super Cub kits designed for backcountry flying, temptation is everywhere.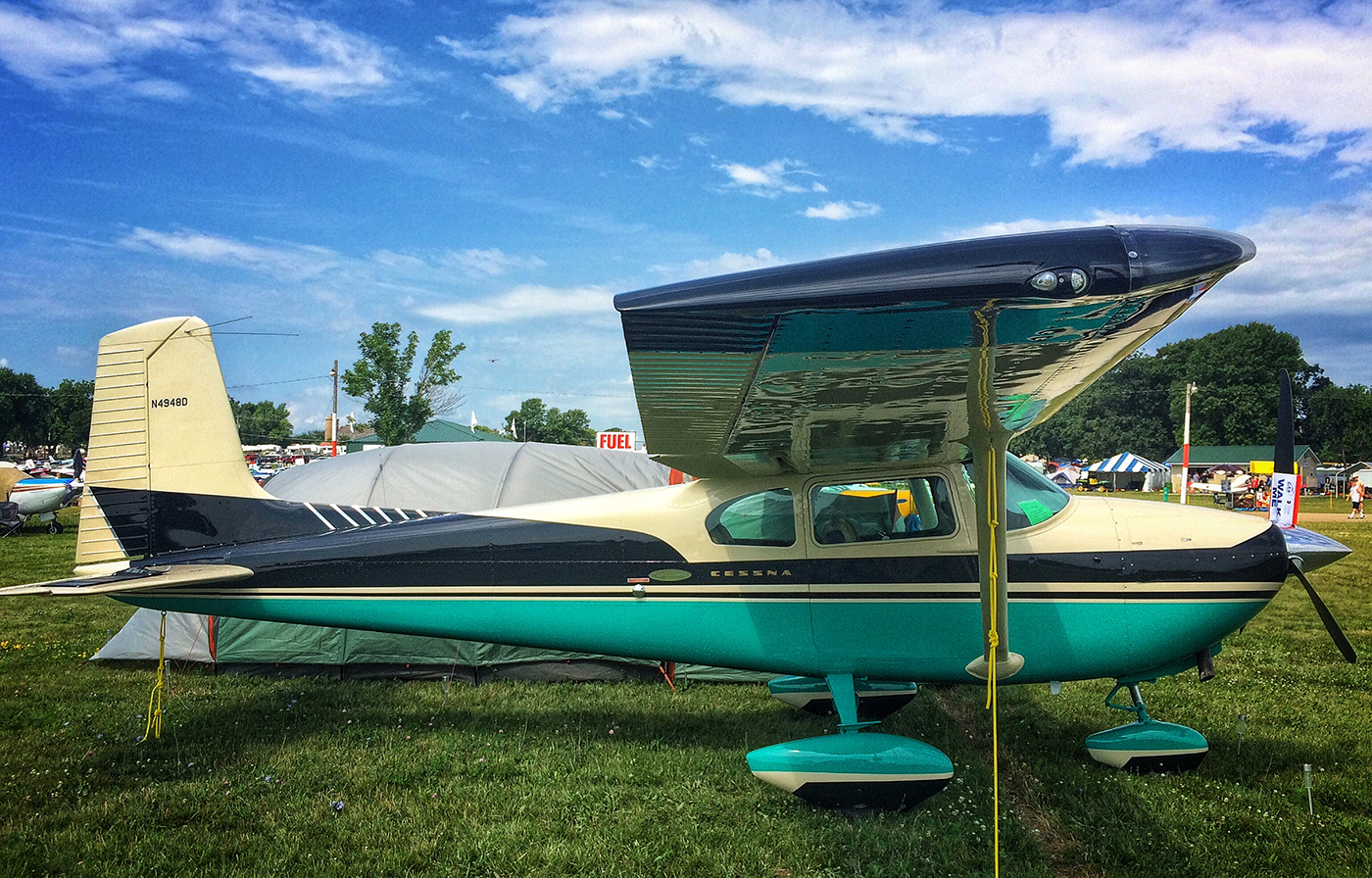 Staying at Oshkosh, as you would imagine with an event that attracts over 500,000 people, takes a bit of planning. If you want a hotel room close to the field, book early. Surge pricing is a thing here and a room that would normally cost around $100 per night can go for $250 or more during AirVenture week. There is ample camping on-site for both tents and RVs. A friend booked his campsite just a couple of weeks in advance and drove in. You can also stay further away in Milwaukee, Green Bay, or Madison and drive the hour and a half to Oshkosh, while enjoying the unique charms of each of those towns.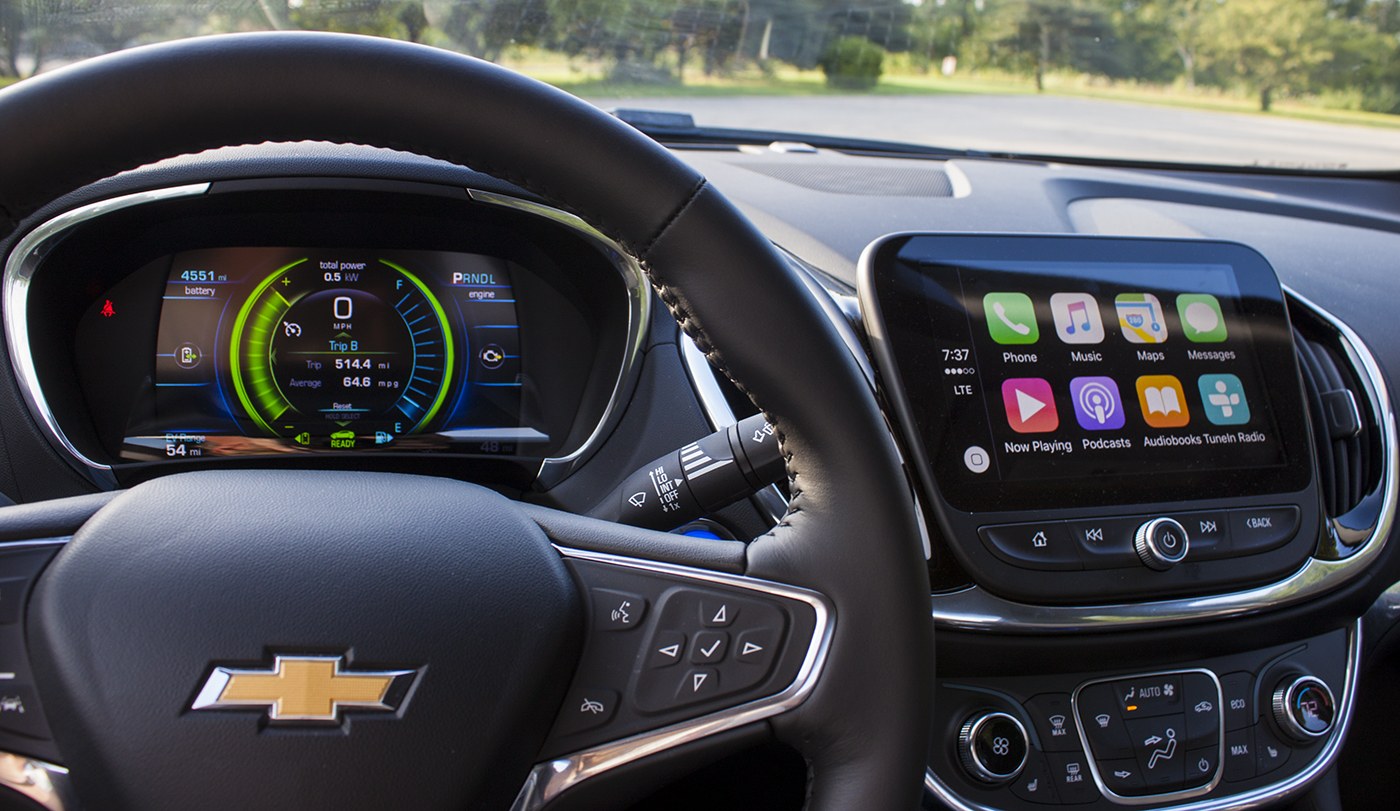 I stayed in a hotel nearby after my first day that unfortunately didn't have electric car charging stations in the parking lot. I was, however, able to find a standard 110 outlet to plug the Volt into. The seven hours of overnight charge added a few miles of range back into the batteries. There were public charging stations nearby, but that's the beauty of the Volt: you don't have to recharge it if it's not convenient for you. The range-extending gas engine means you can drive it just like you would a regular car and not have to wait 30 minutes or more at a Supercharging station to get on your way.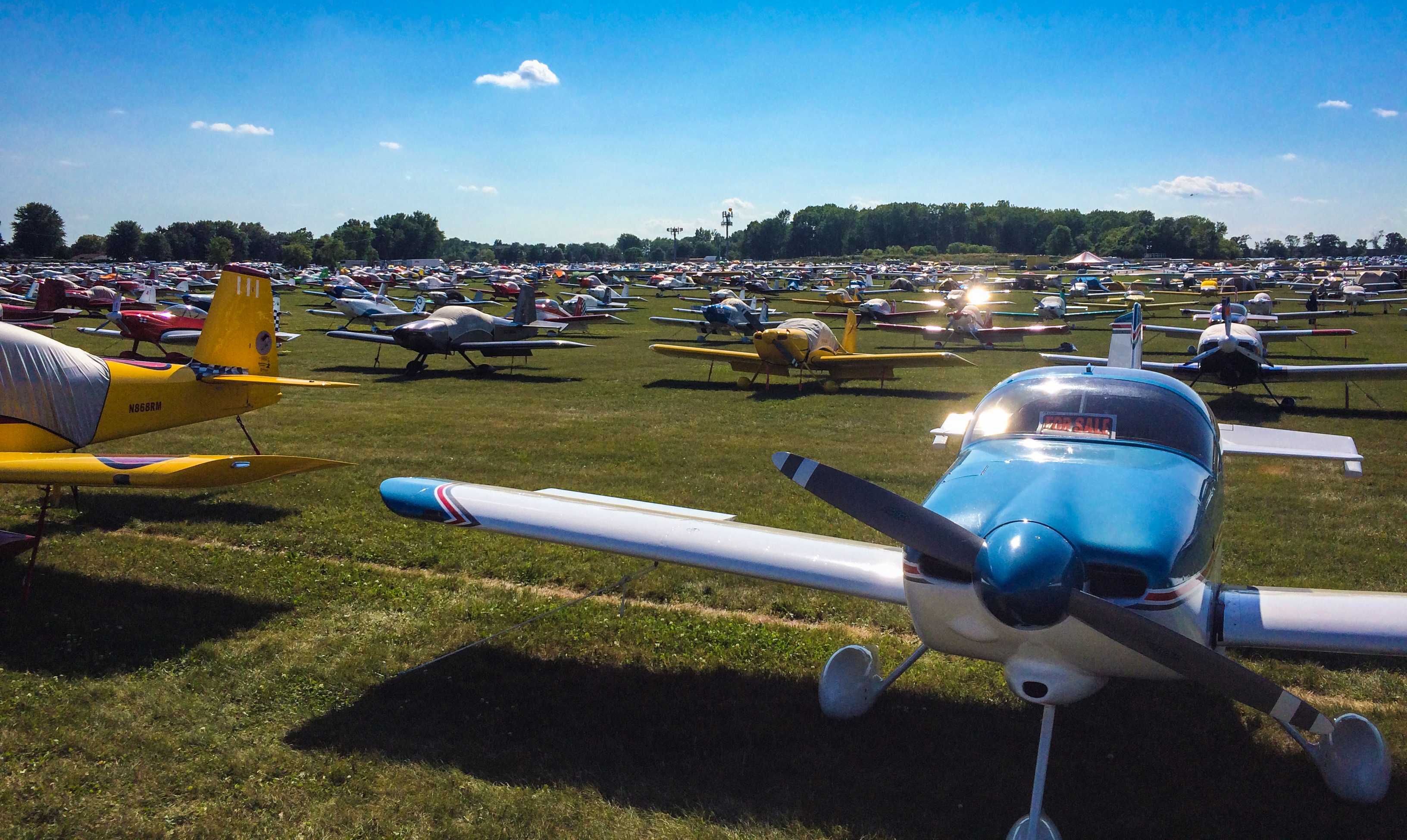 I spent day two nosing around more planes and poking my head into other exhibitors displays. It was hot in Wisconsin that week in July and fortunately AOPA, my hosts for the two days, had a large tent where their members could gather, connect, watch the proceedings, and get out of the sun. One of the things you'll find about general aviation, if you haven't been around it much, is that it is very much a community. Pilots love talking to other pilots, sharing stories, tips, ideas of places to fly, and other advice. If you're a pilot, want to become one, or are just a fan of aviation, joining an organization like AOPA is a great way to become a part of that community. And there's no better place to be inspired to fly than at Oshkosh.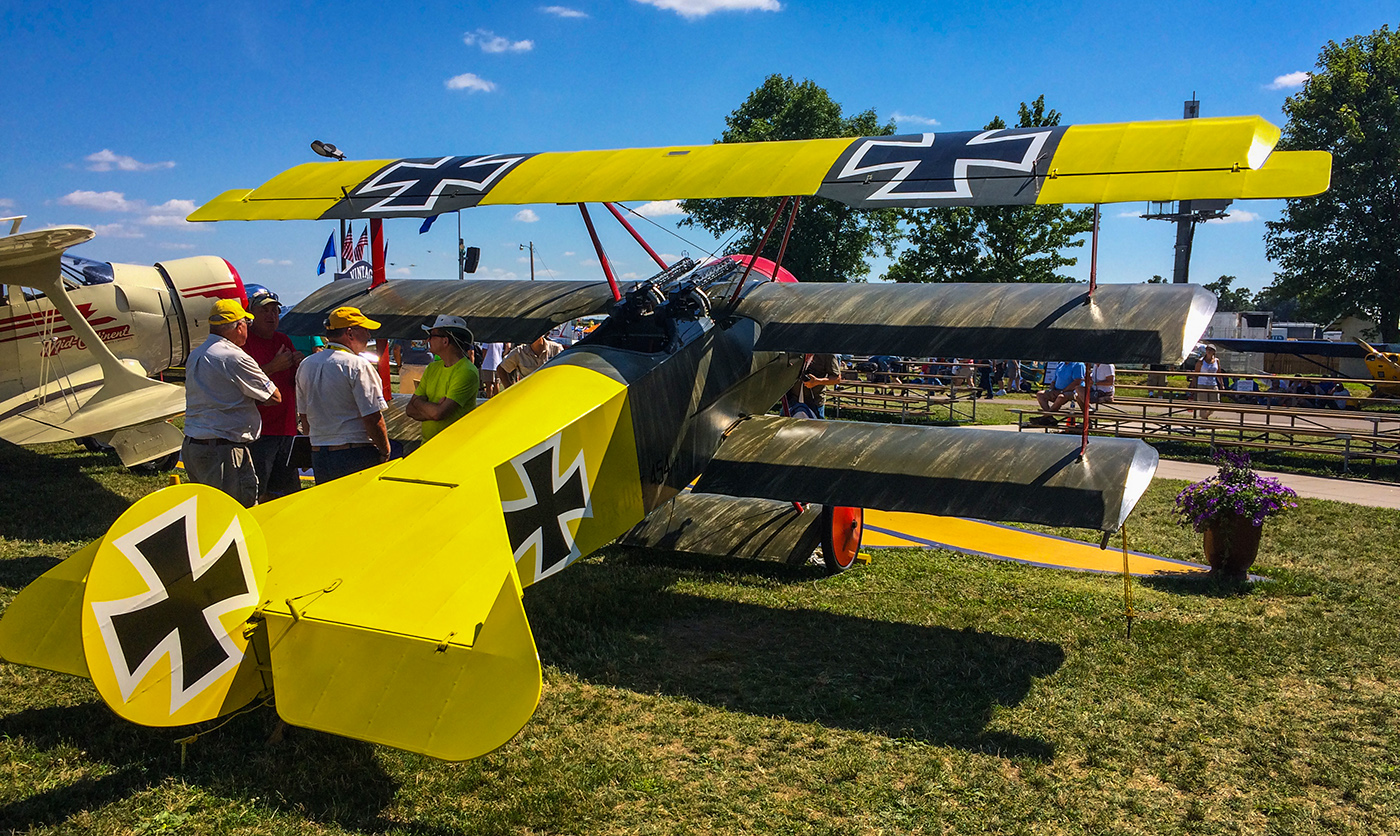 As someone who's a few hours into earning my private pilot certificate, Oshkosh was one of those bucket list events I had to get to. It's given me the impetus to get back in the left seat after a few years off and hopefully finish up my training soon. Because as comfortable, efficient and fun as the Volt was, I think I'd like to try my hand at flying into Oshkosh in the next year or two.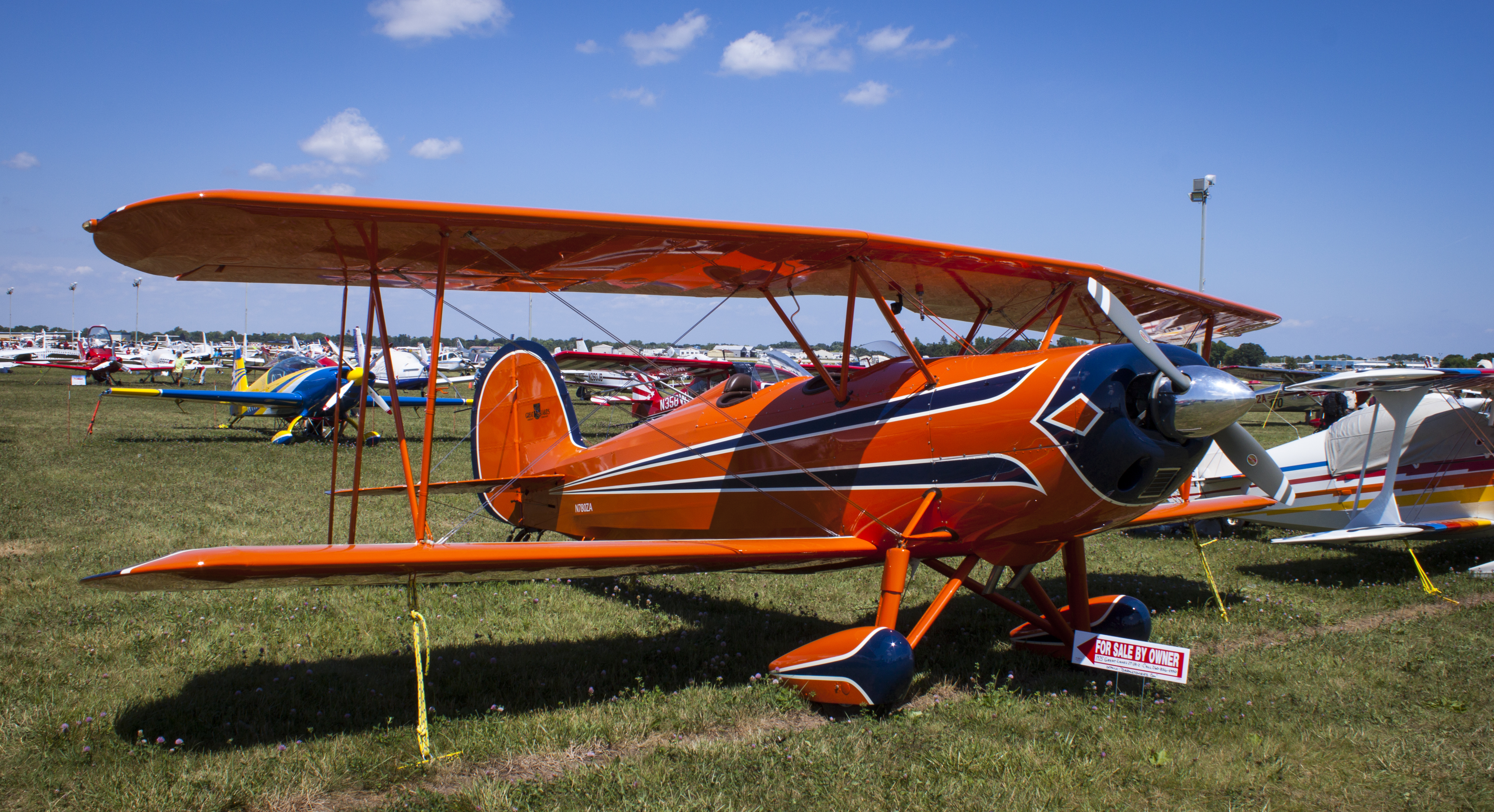 While AOPA paid for travel expenses and Chevrolet provided the vehicle for this story, the opinions and recommendations in this post are 100% ours.