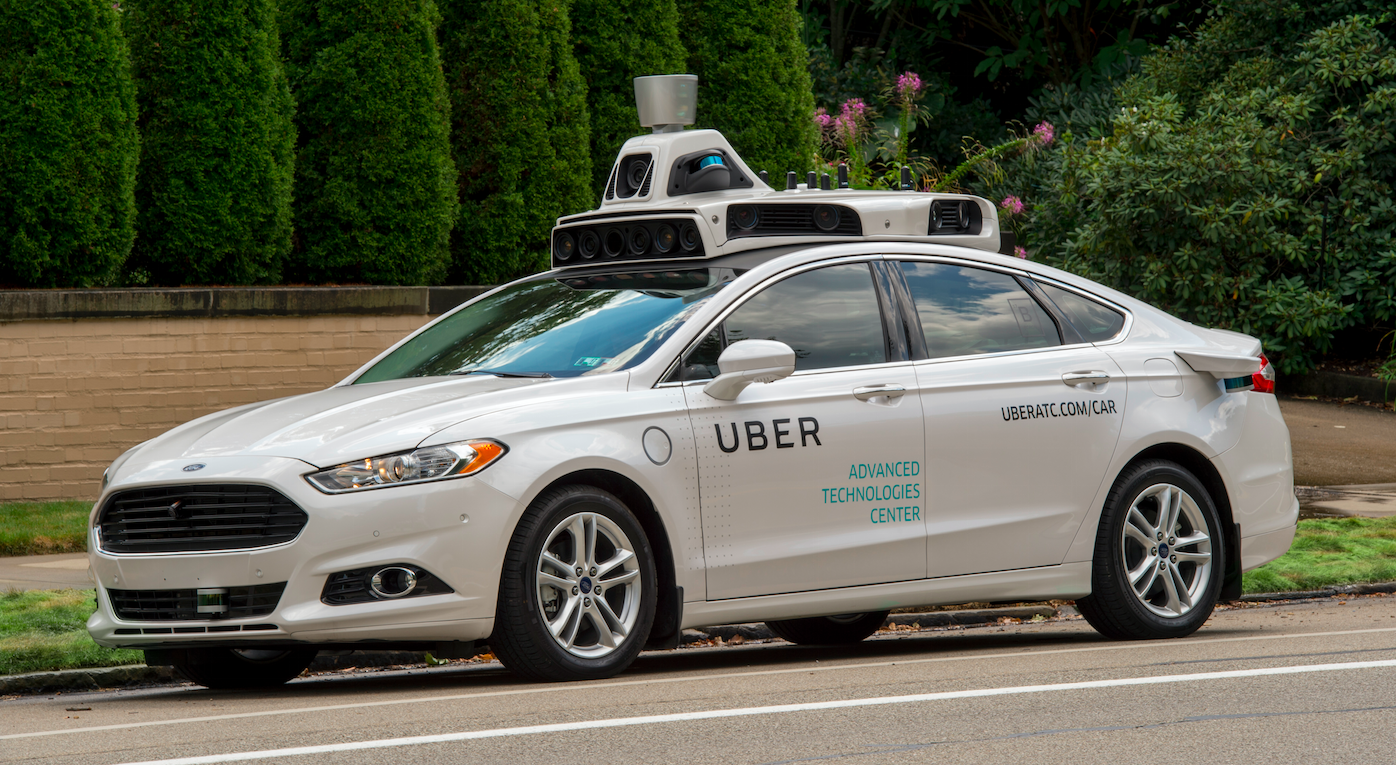 Remember those hundred self-driving Uber cars coming to Pittsburgh by the end of this year? We reacted with more than a bit of scepticism given Uber only has two years of research invested in autonomous driving technology.
Well for the first time this morning, Uber users can call for a car and wind up with a robot chauffer. But how autonomous are we really talking here?
The company gave Reuters an hour-long test ride in one of the four publicly available cars equipped with autonomous technology. It was also equipped with not one, but two drivers to intervene.
Reuters reports that the car managed to safely navigate traffic lights, travel over a bridge, move around a mail truck, and slow down for a driver opening his car door.
But intervention was necessary, as often as every few miles.
Company policy requires the driver take control when a pedestrian is attempting to cross the street, during construction, or to make a left across traffic at an intersection. Whether this is because the cars can't handle those situations or it's just an extra layer of liability protection remains to be seen. And this distinction is actually pretty important.
That's because self-driving technology applied to highway driving isn't out of reach for us. In fact, researchers at Carnegie Mellon University were able to construct a mini van that drove itself across the country, utilizing autonomous technology 98 percent of the time … in 1995.
That's not a typo. For more than 20 years, we've had the technology for self-driving cars on highways — which kind of makes me wonder why I've put in so much work behind the wheel on the Ohio Turnpike.
The issue is obvious; cities present far more obstacles for driving. Construction, pedestrians, signs, potholes and traffic are unpredictable, and creating software for a car that recognizes these obstacles on its own hasn't been so easy.
Experts within the field don't believe we're there yet.
Andrew Moore, dean of the School of Computer Science at Carnegie Mellon told Reuters he believes there will be another decade of research and development before a large number of truly self-driving cars hit the roads.
Many auto industry executives seem to agree, though there are notable exceptions. Ford CEO Mark Fields confirmed to our Editor in Chief earlier this week that they will have fully autonomous cars in ride hailing and sharing services by 2021.
These four autonomish Uber cars on the roads in Pittsburgh are a cool step toward the inevitable future of travel. But they don't mean you'll be able to kick back and do the crossword when you're in the driver's seat on your morning commute anytime soon.