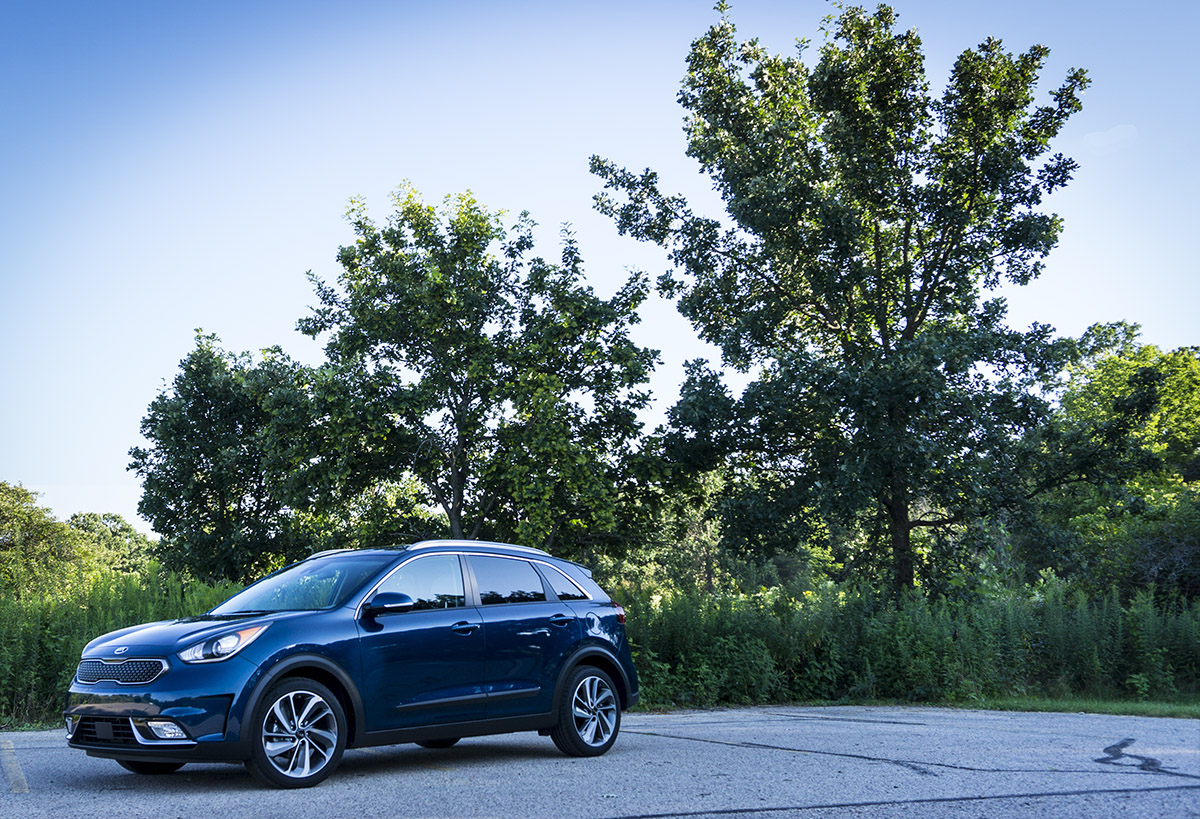 When Kia launched the Niro to the world on the Super Bowl with spots featuring the oh so funny and self-effacing Melissa McCarthy, they went right after the 800 pound gorilla of hybrids, the Toyota Prius, by targeting the eco-mindedness of their prospective buyers.
It's a bold move considering the Prius is the acknowledged emir of efficiency, the king of conservation, the high priest of hybrids. With over 6 million Prii sold in all its variations since its debut in 1997, more than 60% of the hybrids around the world wear the Prius badge. Kia, ever an upstart, has never been shy about taking on bigger brands with their "all the same features but at a lower price" philosophy. Initially that came at a cost in terms of style, materials, and quality. Today, however, that's no longer the case. For the past two years Kia has held the top spot of the J.D. Power Initial Quality Study, interior fit and finish is top notch, and as far as looks go, while the Niro is hardly striking, to my eye it has a huge edge over the Prius.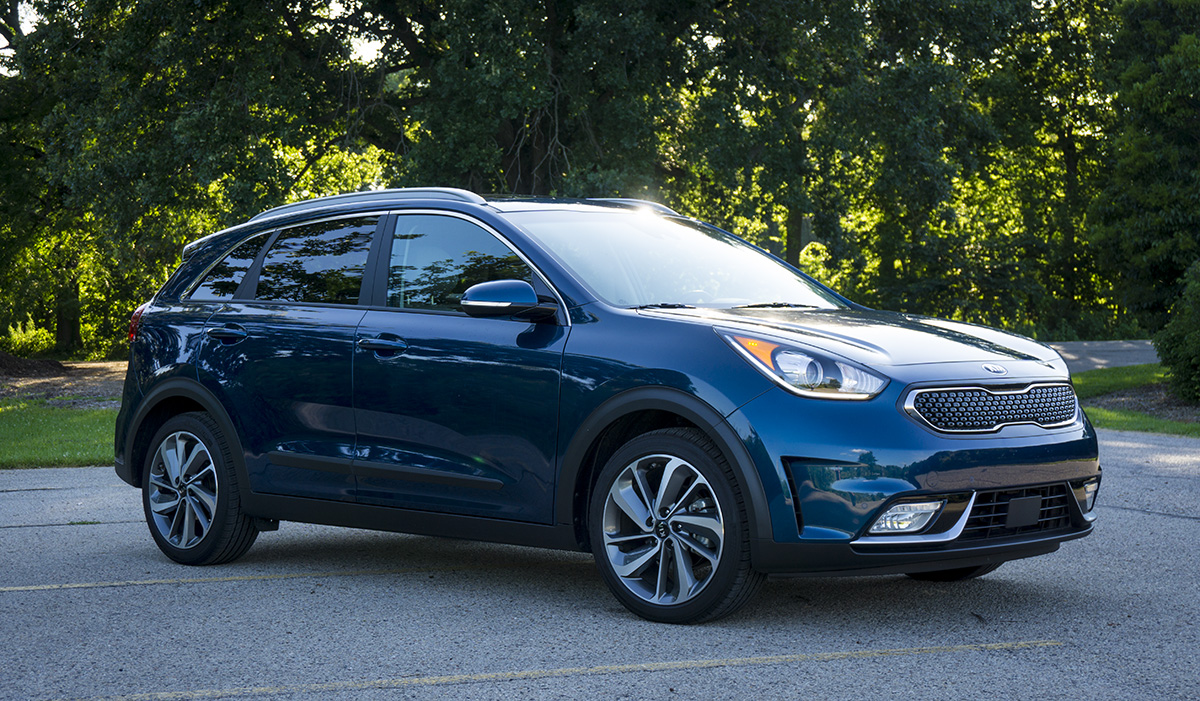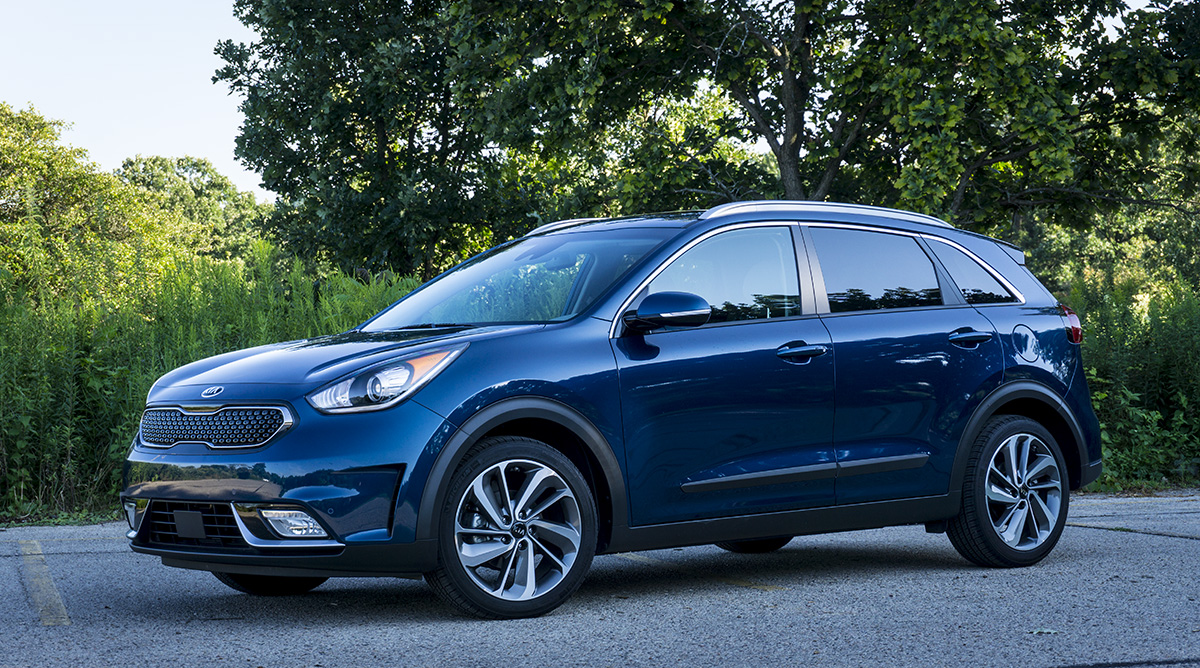 The Niro, falls into that new amorphous class of vehicles, the crossover. With its long roof, four doors, and a hatchback, in a previous generation we might have called it (gasp) a station wagon. But wagons don't sell in America (unless they're from Subaru or Volvo), so crossover it is. Like all hybrids, practicality is the Niro's strong suit. It features room for five passengers, a ton of luggage space behind the back seat, front wheel drive, and a parallel hybrid system that delivers up to 50 miles per gallon on the EPA combined cycle.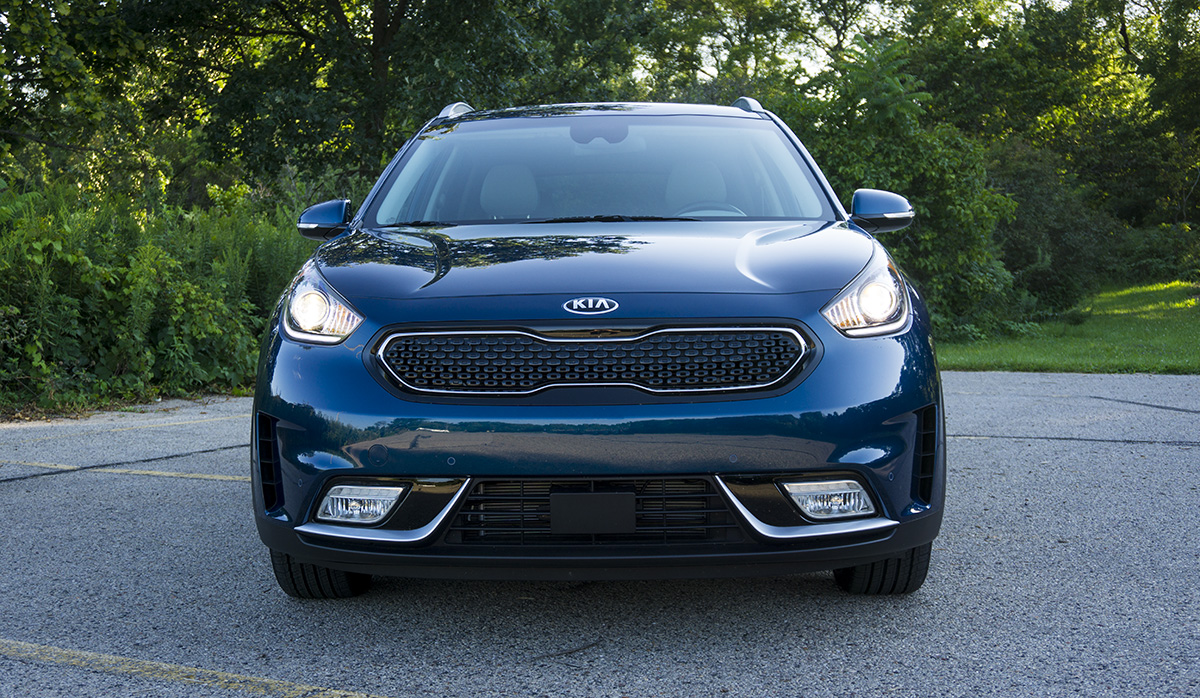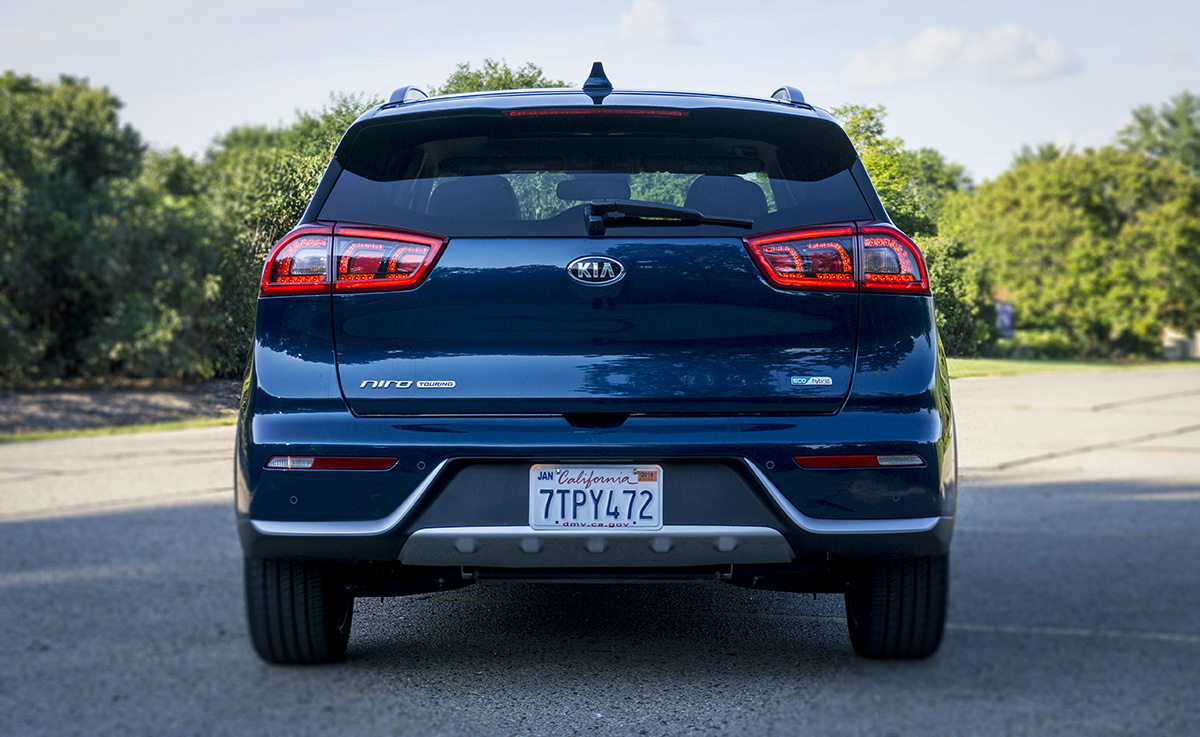 A traditional hybrid, at the heart of the Niro is a 1.6L fuel-injected, 104 horsepower, gasoline engine, with a 43 HP electric motor bolted between it and the transmission. The total output is 139 horses. This combo also delivers 195 lb.-ft. of torque which is plenty to move the Niro off the line when it's loaded up with a full complement of passengers and their stuff. And while it feels sporty thanks in large part to the 6-speed dual-clutch transmission – the same technology found in exotics from Porsche, Ferrari, and McLaren – performance isn't what the Niro is all about. This is a practical family hauler that sips gas and does so in the Touring trim level of my test car with a degree of comfort that exceeds that of every Kia save the K900.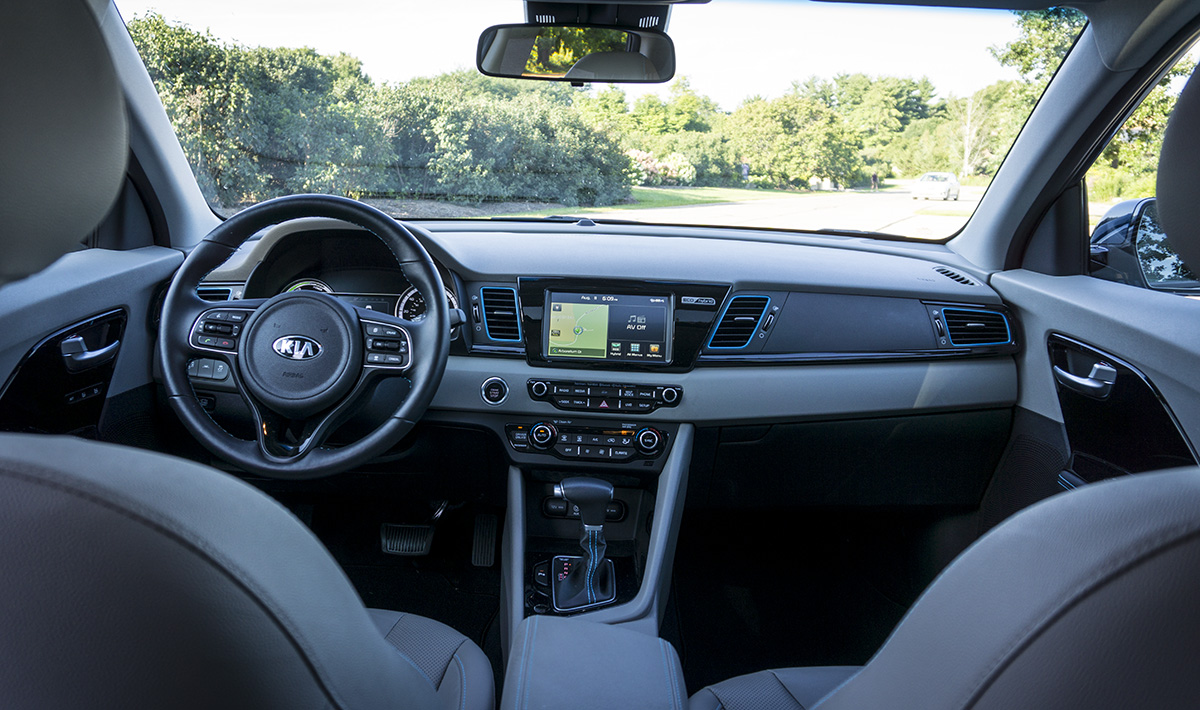 The Kia Niro Touring comes standard with heated and ventilated, leather trimmed seats, a heated leather-wrapped steering wheel and leather wrapped shift knob. The audio system includes Sirius/XM satellite radio with a free three-month subscription, Apple Carplay and Android Auto, and Bluetooth wireless connectivity. Kia's UVO eServices provide 24-hour roadside assistance, vehicle diagnostics, a parking reminder and more. You'll also find plenty of legroom front and rear, along with lots of handy storage for passengers no matter where they're seated in the car. The Niro Touring has two USB charging ports front and rear, a wireless charging pad and you'll also find two, 12-volt charge ports up front as well.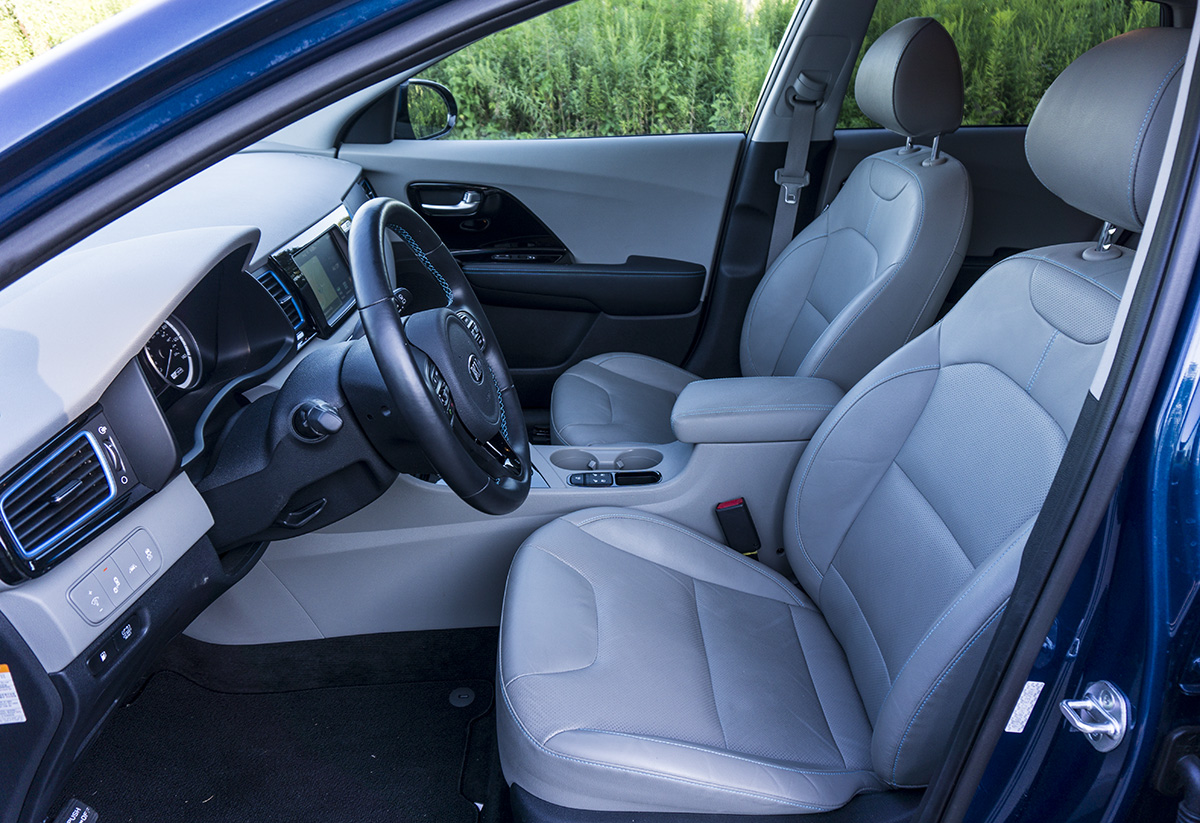 The dash and infotainment interfaces are clean, simple, and intuitive to use. Kia does this well providing dials, knobs, and buttons to control top level navigation, Harman Kardon premium audio, and dual-zone climate control systems. The 8-inch touch screen uses large target zones and a powerful processor, so the buttons are easy to hit, and there's little to no lag – one of my biggest frustrations with several systems out there.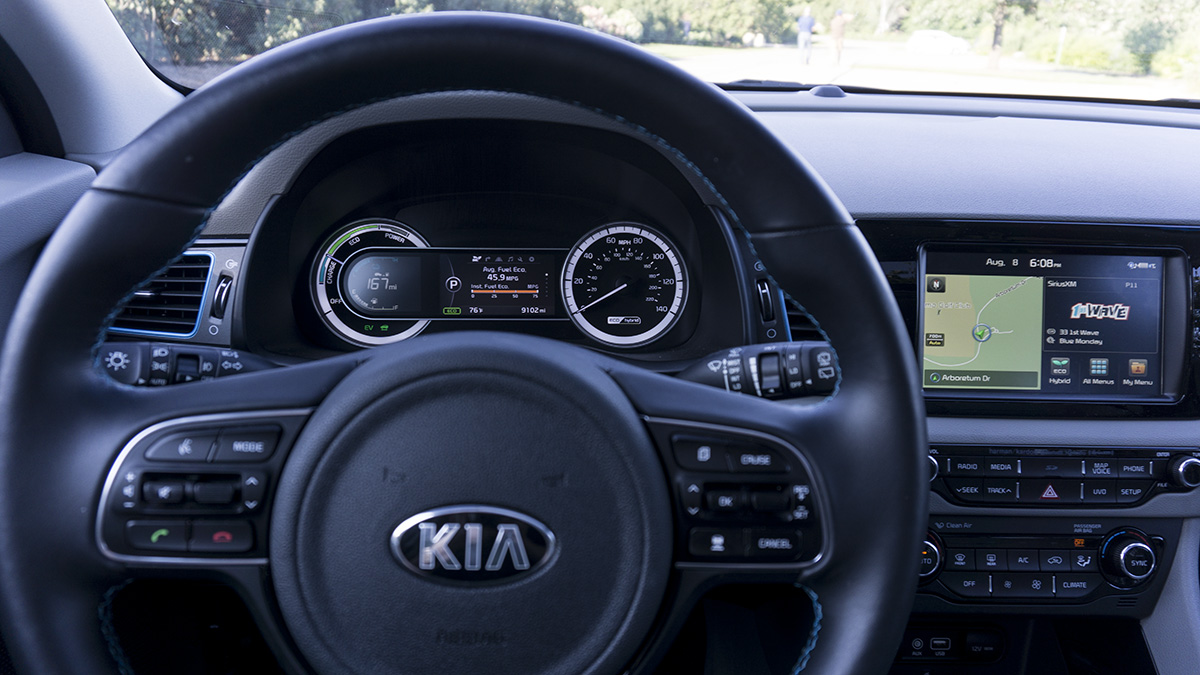 The Niro Touring comes fully loaded. In fact, the only option on my test car was carpeted floor mats. You'll find just about every safety and technology feature you can imagine standard including a full-complement of airbags, hill-start assist, anti-lock brakes, tire pressure monitoring, blind spot detection, and a backup camera with rear cross traffic alert. I also put the autonomous emergency braking with pedestrian detection, adaptive cruise control, forward collision warning, lane departure warning, and park assist both front and rear to the test. It all works well, but I had a little hiccup with the adaptive cruise control which didn't apply the brakes as quickly as I would have liked, especially when vehicles were slowing to exit the interstate in front of me.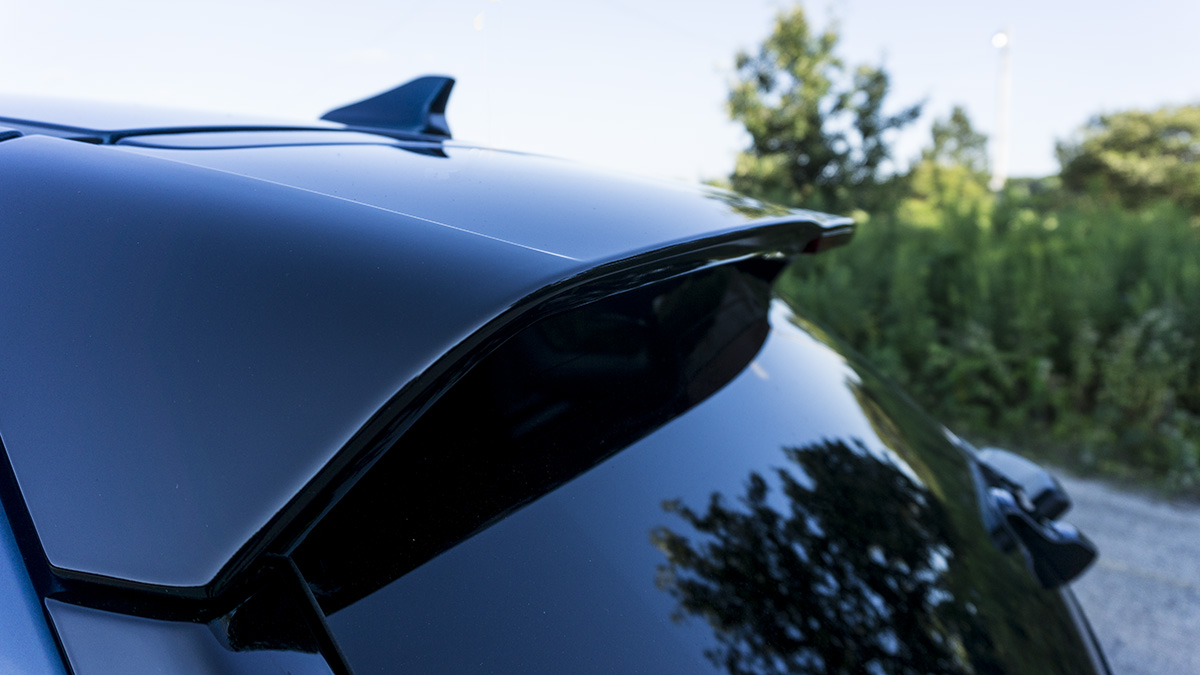 Driving the Niro Touring was exactly as I expected, confident, quiet, and uninspiring. I ran it in sport mode most of the time when I was tooling around town just to get acceleration I felt was satisfactory. Yes, you can move the shift lever into manual mode to override the transmission's pre-programmed shift points, but there are no paddle shifters that allow you to do this conveniently.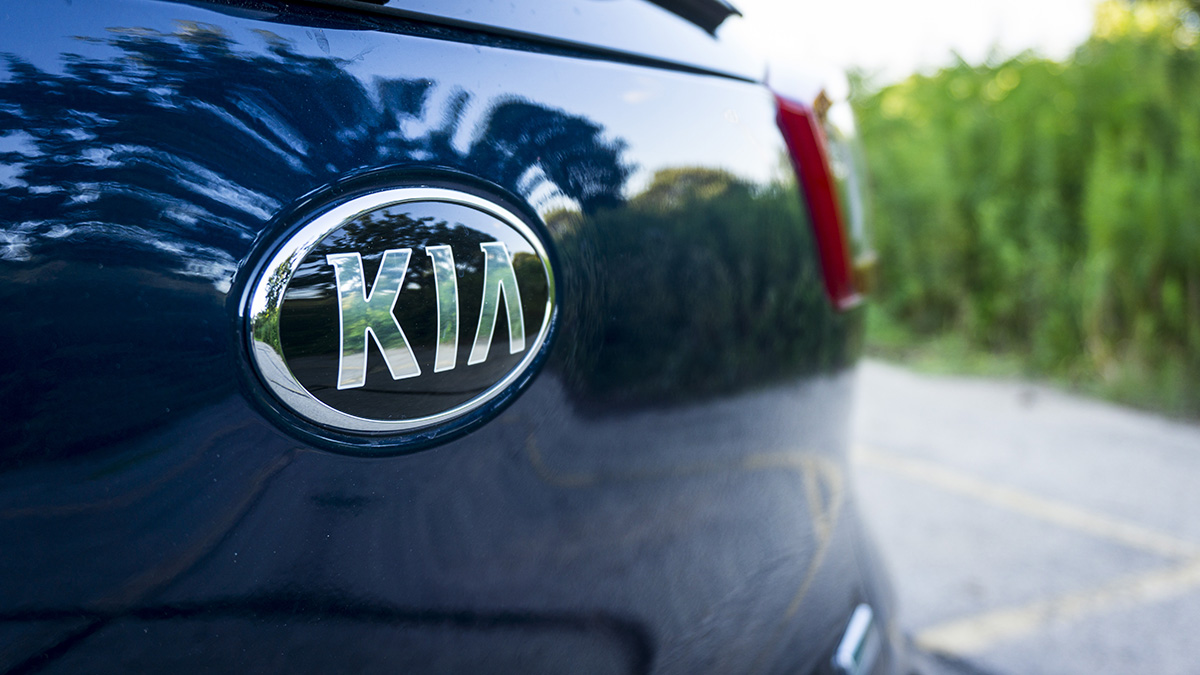 If you want comfort, efficiency, convenience, and all the technological bells and whistles, but aren't overly concerned with driving dynamics – and let's face it, you're looking at a hybrid, so why would you be – the Niro Touring delivers on Kia's promise. It offers everything the category leader does for about $2,300 less. And it does so without making you drive a car you want to hide in the garage as soon as you get it home.
2018 Kia Niro touring
Four-door, five-passenger, front-engine, front-wheel drive, hybrid crossover with rear lift gate
Base Price: $31,900
Price as tested: $32,975 includes carpeted floor mats ($135) and destination ($900)
Engine: 1.6 liter, aluminum, double-overhead cam, four-cylinder, gas direct fuel injection
Motor: AC Synchronous Permanent Magnet Motor
Transmission: 6­speed Dual Clutch Transmission with a dry, multi­plate hydraulically actuated clutch.
Total Power: 139 HP
Total Torque: 195 lb.-ft.
Curb weight: 3264 lb.
0-60: 9.5 seconds
Top speed: 108 MPH