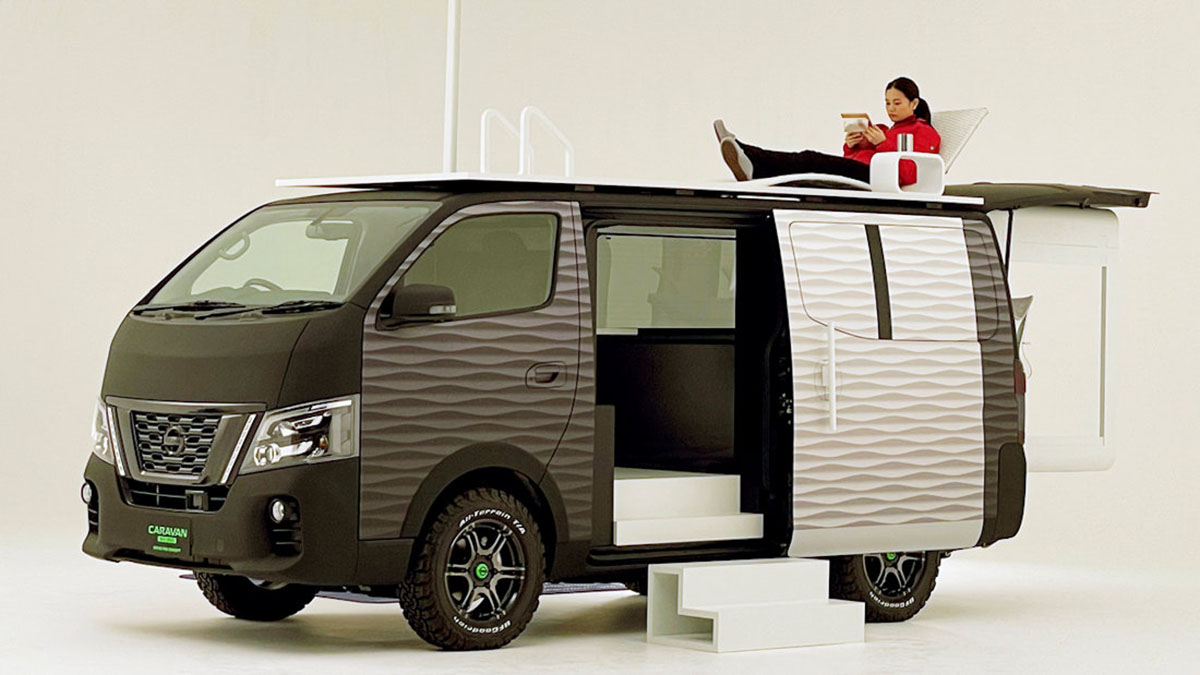 Raise your hand if you're going stir crazy from a year stuck isolating at home. Raise the other hand if you're doubly frustrated by remotely working from home. Wouldn't it be nice if there was a way to truly work remotely by moving your private office space from place to place for fresh POVs and enviable Zoom conference-call backgrounds?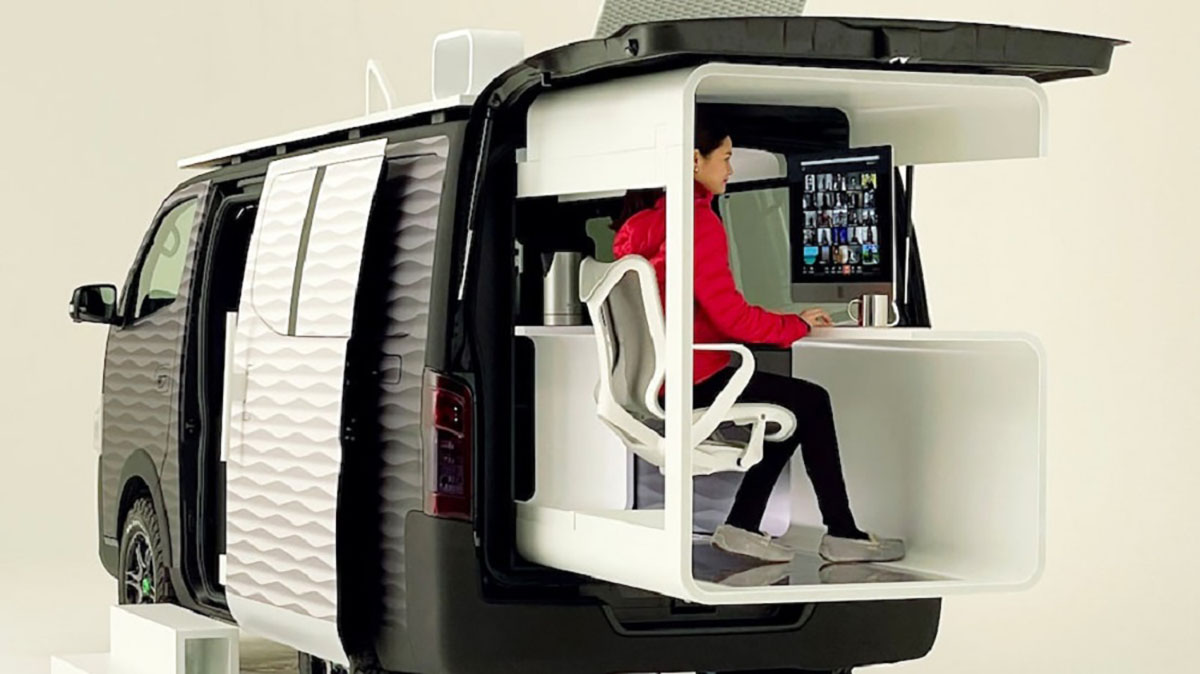 Nissan designers created a concept van that is the pandemic work-from-the-road solution that so many of us need. The Nissan Office Pod Concept debuted (alas, virtually) at the 2021 Tokyo Auto Salon as a go-anywhere office built inside a European model NV350 Caravan. The pod extends from the back, creating an open-air workstation complete with coffee maker and Cosm chair by Herman Miller.
The floor is made from a transparent polycarbonate, providing unusual exterior views when shoegazing or getting sidetracked by insect-watching. And, at dusk, the pod edges light up for cool ambiance and (at least theoretically) to help you work late. Electric privacy shades keep real or imagined corporate spies at bay, and a UV light in the glove box helps zap away corona virus germs. For real. Time for a break? The roof serves as a scenic sundeck with a lounge chair, side table and umbrella.
The unusual exterior textures and sleek interior finishes remind us of fresh, cool office spaces: clean, modern, minimalist. And the many options for using the van's interior inspires us to run away to seek free WiFi and start up a roadside business. Website design while customers sunbathe on the roof? Biographies for dogs? Kombucha-lemonade stand? Whatever fills the tank and covers the daily parking fee at the beach. Alas, Nissan's Office Pod is not (yet) scheduled for production, but even without the usual space-age amenities found in fever-dream concept coupes, damn if it's not the kind of concept car we didn't know we'd crave.