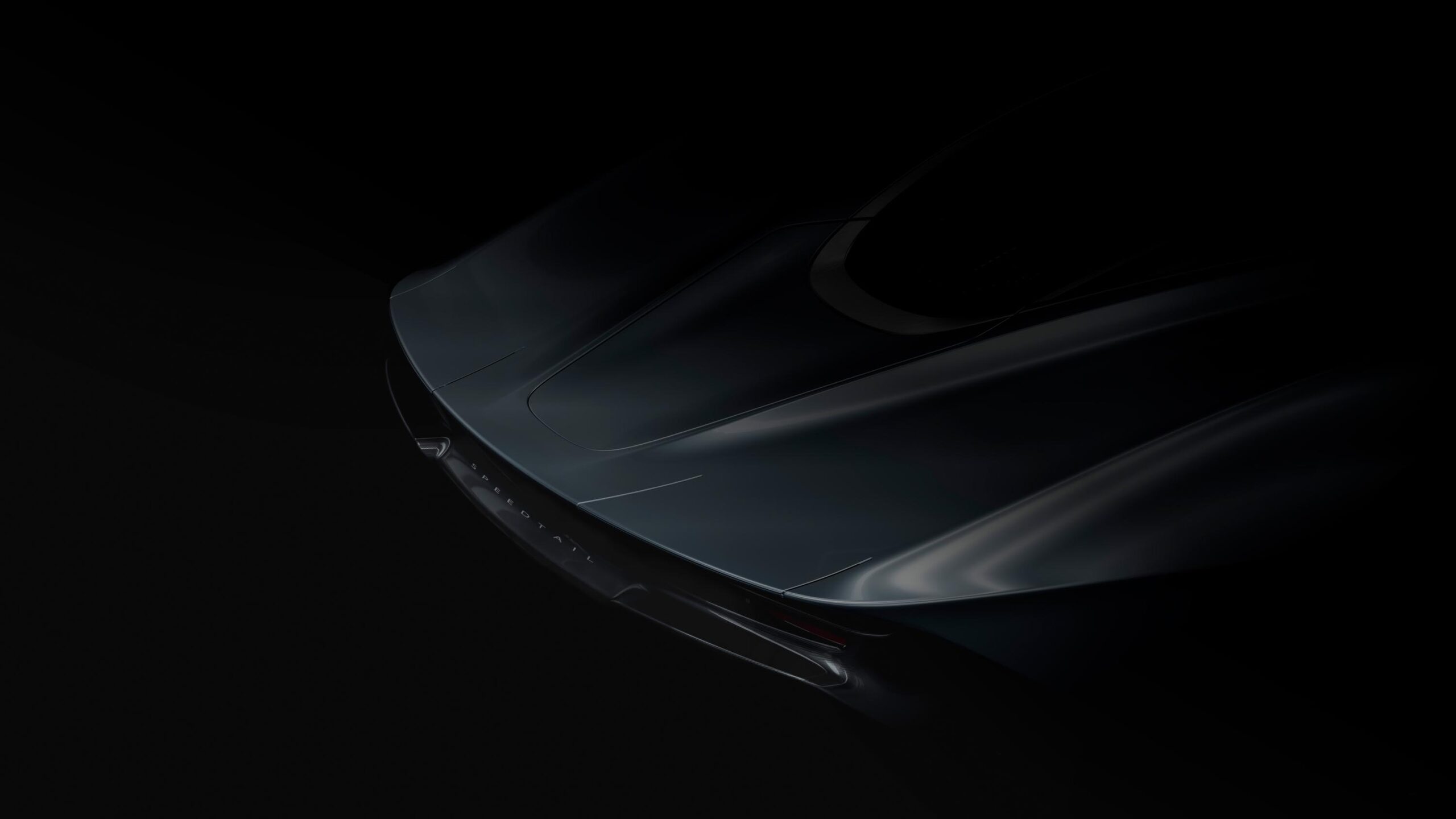 McLaren's next Ultimate Series and first ever Hyper-GT to be revealed on October 26, 13:OOBST, at cars.mclaren.com
Name evocative of a peak speed higher than any McLaren yet — over 243mph – and a momentous, flowing, highly streamlined design
Combined power output from its hybrid petrol-electric drivetrain of over lOOOPS
Centrally-mounted driving position with two seats either side inspired by McLaren F1 road car
Features exquisite new materials encouraging boundless tailoring through McLaren Special Operations (MSO)
First of 18 new cars or derivatives to be announced under the TrackZS business plan
Only 106 will be produced – and all are already reserved at £1.75million plus taxes
McLaren Automotive, the British creator of luxury sportscars and supercars and now a Hyper-GT, will reveal the stunning, streamlined form of the McLaren Speedtail and some of its astonishing technical details online at 13:OOBST on Friday, October 26.
The 106 Clients who have secured their own Speedtail, the next chapter in McLaren's Ultimate Series, will see this momentous car shortly at a private event being held in London. Many, many more people will be given the opportunity to appreciate McLaren's first Hyper—GT via the online reveal at cars.mclaren.com when McLaren will also confirm the Speedtail's maximum speed which will be higher than any car it has yet produced, plus expose its advanced, beautifully-crafted interior with centrally—mounted driving seat. It is also significant that this is the first of 18 new cars or derivatives that McLaren will introduce as part of its TrackZS business plan.
The McLaren Speedtail is expected to deliver an unprecedented blend of contemporary craftsmanship, material innovation and bespoke personalisation. It will have the capability to exceed the 243mph peak speed of the legendary McLaren F1 road car thanks to a petrol-electric hybrid powertrain delivering more than lOOOPS. Its design will be futuristic and highly streamlined, incorporating exquisite new materials to facilitate limitless possibilities fortailoring through McLareh Special Operations (M80).
The entire production of the McLareh Speedtail was allocated before the project, originally known as BPZB, was officially announced in November 2016. Production is due to begin at the end of next year, with every McLaren Speedtail personalised to each owner's taste by McLaren Special Operations (MSO), the division of McLaren Automotive responsible for bespoke customer commissions.