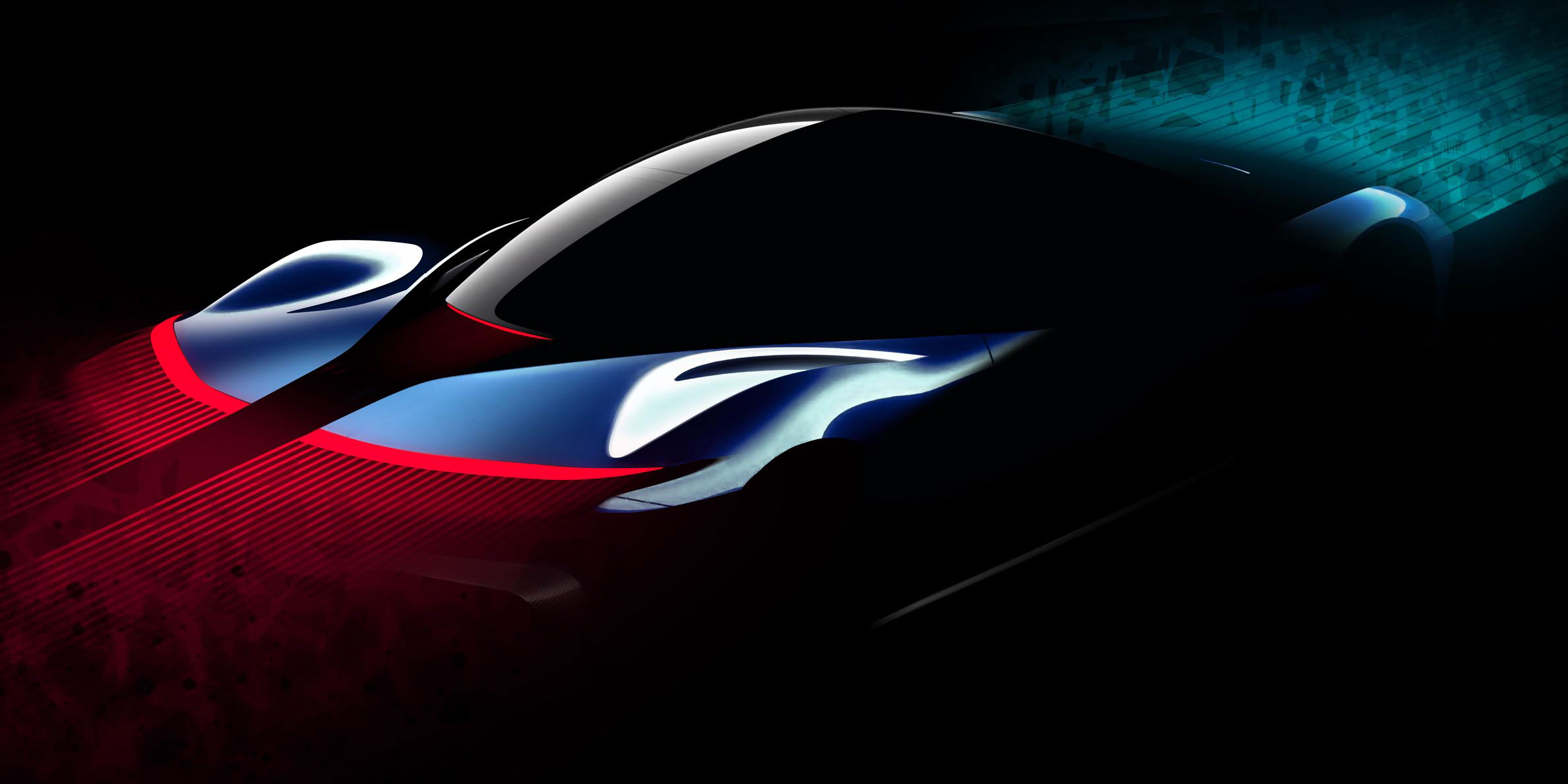 Automobili Pininfarina previews exterior design of first ever Pininfarina-branded electric luxury hypercar, codenamed 'PF0'
Nick Heidfeld announced as development driver for new Automobili Pininfarina team at Formula E street race in New York
Automobili Pininfarina invites specialist retailers to join new business as partners and deliver world-class service to future owners of Automobili Pininfarina range of luxury electric cars
(New York, 13 July 2018): The launch of a new luxury electric hypercar by Automobili Pininfarina gathered pace in New York today, with the reveal of three exciting new images presenting design intent for the new PF0 hypercar.
Luca Borgogno, Automobili Design Director said: "Pininfarina has an unprecedented heritage of delivering cars that are both beautiful to look at and technically innovative. Creating this combination in the first Pininfarina-branded road car is a dream come true.
"The design of PF0 will espouse purity, beauty and innovation. Working closely with Pininfarina SpA we have created three new images that give prospective owners an exciting preview of the design features we will introduce on this incredible hypercar."
Extreme levels of technology and functional design lie beneath the stunning styling of the exterior, with PF0 delivering staggering performance for a road car: a stated ambition to accelerate to 62 mph in less than two seconds, break the 250 mph top speed barrier, and provide a potential zero emissions range of over 300 miles.
As a special guest of Mahindra Racing at this weekend's Formula E street race, Automobili Pininfarina CEO Michael Perschke also announced plans to bring on board ex-Formula 1 racing driver Nick Heidfeld. Heidfeld will be an integral member of the team developing the PF0 vehicle dynamics programme from the beginning of 2019, prior to the all-electric hypercar's on-sale date of late-2020.
Michael Perschke said: "PF0 is borne from the 50 year old dream of Battista 'Pinin' Farina, to see a stand-alone Pininfarina-branded range of cars that are both beautiful and technologically advanced. PF0 will deliver enormous power and driver thrills in abundance.
"We have a specific strategy in place to develop road car technology inspired by motorsport. Nick Heidfeld has more experience racing in Formula E than any other driver and we are delighted that from next year he will help deliver race-bred, electrifying performance in PF0."
Racing driver Nick Heidfeld said: "The opportunity to join the Automobili Pininfarina family and develop cars that will deliver performance unlike anything before them is fantastic. I will continue to race next year and I am looking forward to sharing my motorsport knowledge with the new engineering and design team at Automobili Pininfarina, which will support their ambition to create beautiful sports and luxury cars offering electrifying performance on road and circuit."