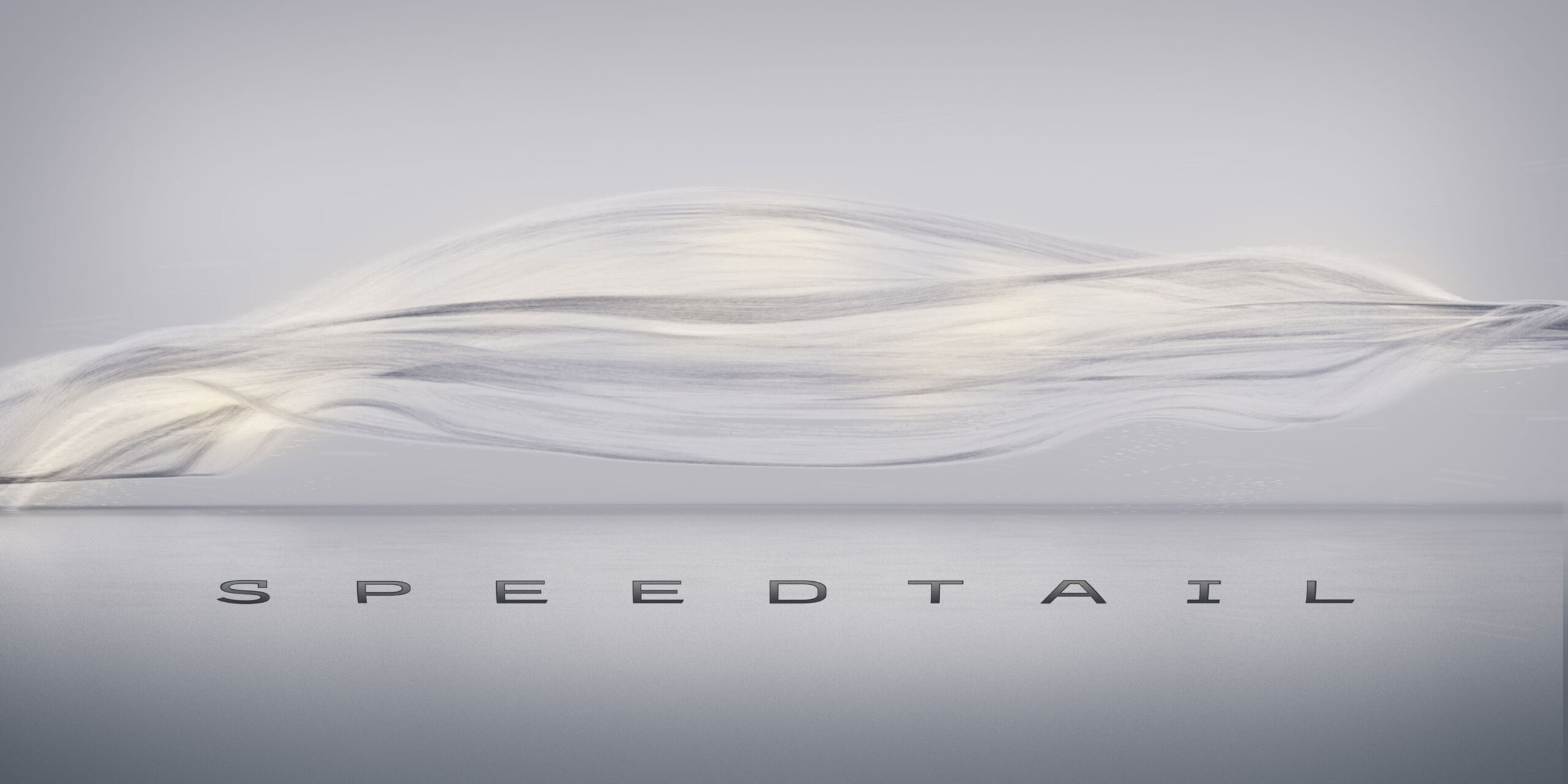 McLaren's next Ultimate Series, previously codenamed BP23, to be called the Speedtail
Name evocative of a peak speed higher than any McLaren yet and flowing, highly streamlined design
To feature exquisite new materials encouraging boundless tailoring through McLaren Special Operations (MSO)
Centrally-mounted driving position with two seats either side inspired by F1 road car
Public reveal of petrol-electric hybrid 'Hyper-GT' before the end of 2018 with a private preview for its depositors ahead
Only 106 will be produced – and all are already reserved at £1.6million plus taxes
McLaren Automotive has informed the 106 clients fortunate enough to have reserved an example of the car they previously knew only as BP23 that it will be named the McLaren Speedtail.
The world's first Hyper-GT and McLaren's next entrant to its Ultimate Series, the Speedtail will achieve the highest top speed of any McLaren yet, with the capability to exceed the 243mph peak speed of the legendary McLaren F1 road car. Its design, teased in a series of sketches, will be flowing and highly streamlined, incorporating exquisite new materials to facilitate limitless possibilities for tailoring through McLaren Special Operations (MSO).
The news follows the announcement by McLaren Automotive CEO, Mike Flewitt, during the Geneva Motor Show press conference that a public reveal of the McLaren Speedtail can be expected this year. The 106 customers who have reserved one will be invited to see it first.
The next addition to the McLaren Ultimate Series will be both the fastest-ever (in a straight line) and the most luxurious McLaren. Featuring a three-seat cockpit design with a central driving position – the same layouts as the F1 – and a petrol-electric hybrid powertrain, the McLaren Speedtail will deliver the unparalleled blend of extreme performance and sporting luxury that befits its status as the ultimate road-going McLaren.
The entire production of the McLaren Speedtail was allocated before the car was officially announced in November 2016. Production is due to begin at the end of next year, with every McLaren Speedtail personalized to each owner's taste by McLaren Special Operations (MSO), the division of McLaren Automotive responsible for bespoke customer commissions.