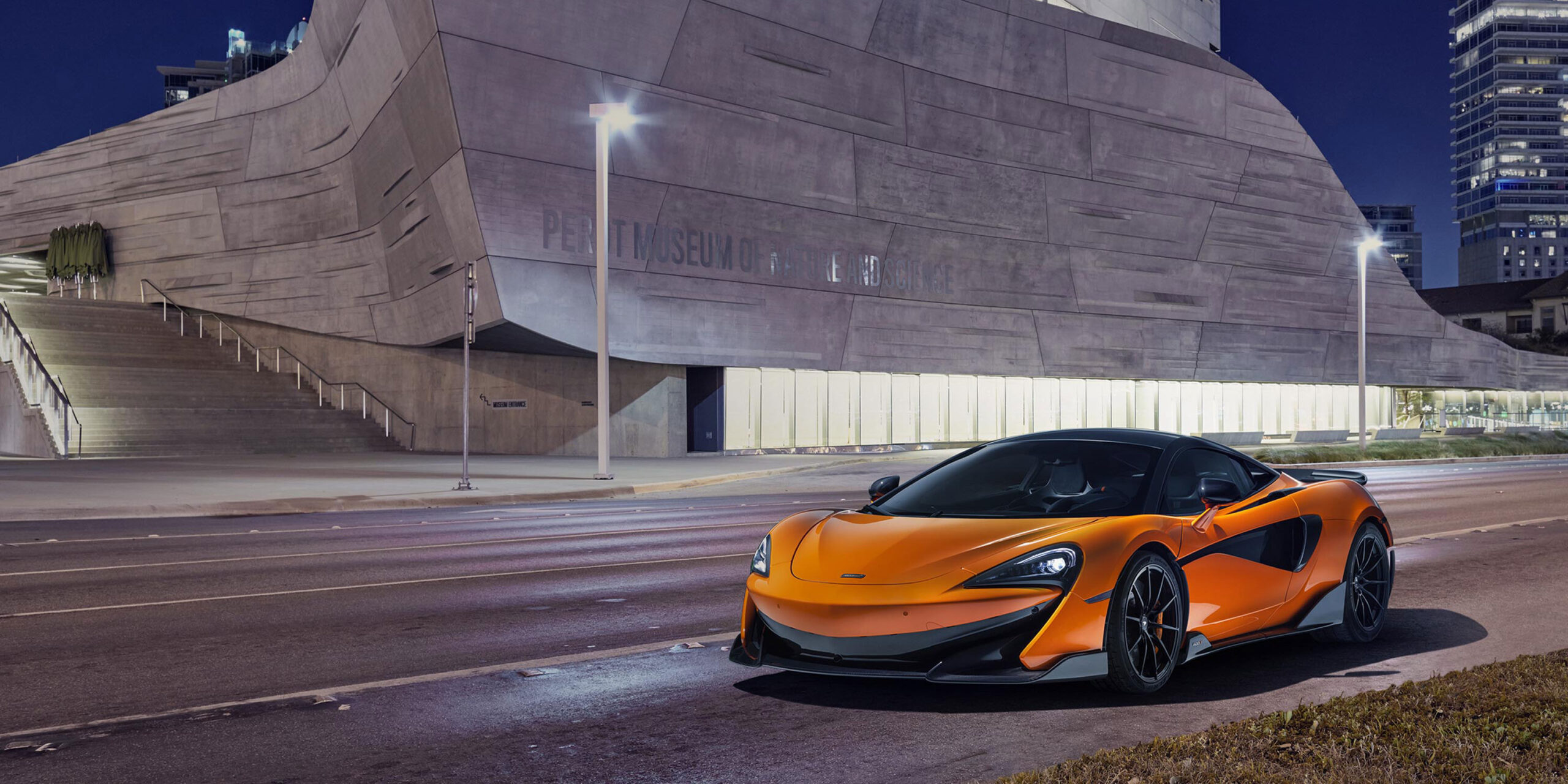 North American HQ moves from NY City to high tech facility in Texas industrial park
Continued growth of brand in supercar market requires larger facility with greater storage and service capacity
27 strong retailer network to benefit from a more centrally based HQ and enhanced technical and customer service support
McLaren North America, the largest global market for luxury British sportscar and supercar manufacturer McLaren Automotive, is set to move its headquarters operation from New York City to the City of Coppell, Texas just outside of Dallas.
Since entering the US market in late 2011, McLaren has seen massive growth in sales, recently passing the 7,000-vehicle milestone, and continues to set monthly records with sales up more than 17% year-on-year in 2019.
With the brand set to unvei|14 new models and/or derivatives under its ambitious TraCkZS business plan alongside the four already announced, the new facility prepares the company for its next phase of growth for the North American market.
This business expansion has necessitated a move from a 4,500 square foot downtown New York office suite to a custom designed 30,000 square foot facility in a high-tech industrial park in Coppell, Texas.
Among the benefits of the new facility are the capability for McLaren to centrally maintain, service and store company owned marketing, press and Pure McLaren experience event vehicles on-site as well as better integrate sales and technical training into the facility.
In addition, the new Dallas headquarters will be within a three-hourflight of most McLaren retailer locations, meaning that technical and customer service requests can be even more swiftly fulfilled.
"With the amazing growth of the McLaren brand here in North America over the past eight years we are continually trying to keep pace with the needs we have as an operation to ensure we are able to give the very best in customer and retailer service."
"This new Texas facility means we now have the space and location to deliver even faster and effective support to our 27 strong retailer network as well as be cost effective in both the maintainence of our own vehicle fleet and provision of training courses to our retail partners."
Tonyjoseph, McLaren North America President.

"Our team is thrilled to welcome McLaren's new North American headquarters to our region. We enjoyed working with the McLaren team over the past few months to encourage and support this decision. The fact that this globally respected compan y – with its reputation for luxury, performance and innovation — Chose Coppel/ is yet another example that Da/las-Fort Worth is the ideal location for international mobility and technology companies."
Dale Petroskey, President and CEO of the Dallas Regional Chamber.

"We are thrilled that McLaren North America has decided to move to Coppell, This is an exciting development opportunity for the City. McLaren is a great corporate partner with a long history of excellence and they will bring more high quality job opportunities to the area. We are honored that they have Chosen Coppe/i as their new home."
Mindi Hurley, Community Development Director, City of Coppell
The move will be completed during October and the new facility will house nearly half of the 27 McLaren North America employees, with the others remaining fieId-based.