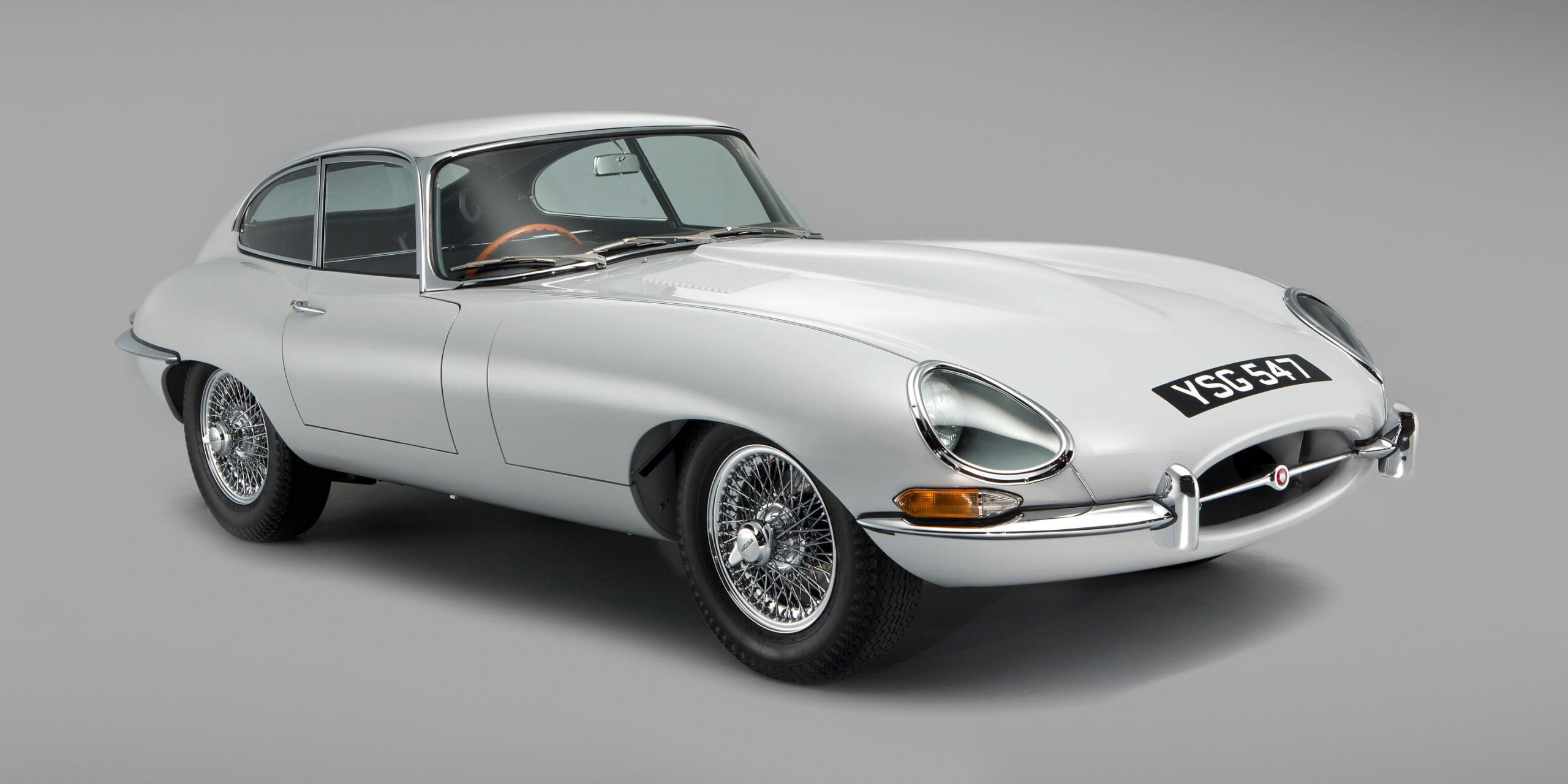 First D-Type to roll off the Jaguar production line will join Concours of Elegance in September
1955 3.4-litre Jaguar D-Type Sports-Racing, chassis no. XKD 509 joins 15th E-Type FHC ever made in world-class line-up of historic and modern automotive rarities
Jaguar Trophy returns to Concours of Elegance for its fifth annual running; a special display of more than fifty iconic Jaguar models
Historic Jaguars to appear alongside displays of the most important Ferraris in history, as well as one of every Aston Martin Zagato variant produced
The Concours of Elegance takes place at Hampton Court from 6-8 September – tickets are available from www.concoursofelegance.co.uk/tickets
26 July, 2019: The first production Jaguar D-Type, one of history's most prominent race cars, is set to star at the 2019 Concours of Elegance. Chassis XKD 509 is widely known as one of the most original D-Types in the world, with significant road and racing history, and will join the 15th E-Type FHC ever built in a line-up of the world's rarest and most significant cars.
The 3.4-litre straight-six powered 1950s racer is possibly the most original D-Type in existence. It has kept its matching-numbers engine, gearbox and chassis, including the front subframe and monocoque centre-section. Its 1970s black body respray is still very much in its original condition, but was applied to the car to replace one of the most iconic in-period American racing liveries. While under the ownership of Lu Brero Sr, Chassis XKD 509 sported a wonderful matte dark blue on white colour-scheme with five unique vertical stripes down the length of the car. It was privately raced at tracks all over the globe, achieving podium spots and victories at a number of world-class motoring events.
The first production Jaguar D-Type will take pride-of-place in the palace gardens alongside the 15th E-Type FHC ever built. One of six E-Types displayed at the 1961 Scottish Motor Show, this particular example of the iconic British sportscar has played an incredibly significant role in the history of one of the country's most renowned automotive manufacturers.
Having moved into private ownership in 1976, it was dismantled some twenty years ago with the intention of having it fully-restored, but E-Type #15 was left in pieces until it was purchased in 2013. After a 3,000-hour restoration by Classic Motor Cars, retaining the majority of its original parts, it's now perfectly finished in its original colour of Pearl Grey – the only 1961 E-Type to be painted in this shade.
Both of these cars, the genesis of Jaguar's sports car legend, will be joined by a collection of around 50 other historic Jaguar models at Concours of Elegance for the fifth annual Jaguar Trophy. Members of the Jaguar Drivers, E-Type and XK Clubs are set to bring along their pride and joy to the palace to be assessed by our esteemed panel of judges, before the winner is crowned on the live stage.
Andrew Evans, Concours of Elegance Director, said: "This year's Concours of Elegance is a real occasion for fans not just of Jaguar but of historic British cars in general. Alongside this gathering of some of the most significant Jaguar cars ever built, we've got a display of one of each of the 19 Aston Martin Zagato models built, a collection of the most important Bentleys ever – including the first car to win at Le Mans back-to-back – and a whole host of other icons from the likes of Rolls-Royce, Lotus and McLaren."
Adult tickets for this year's Concours of Elegance start from £40, with children under five and carers entering free of charge. Visitors are also able to purchase bespoke hospitality packages, including VIP parking, three-course lunch, drinks reception and cream tea.