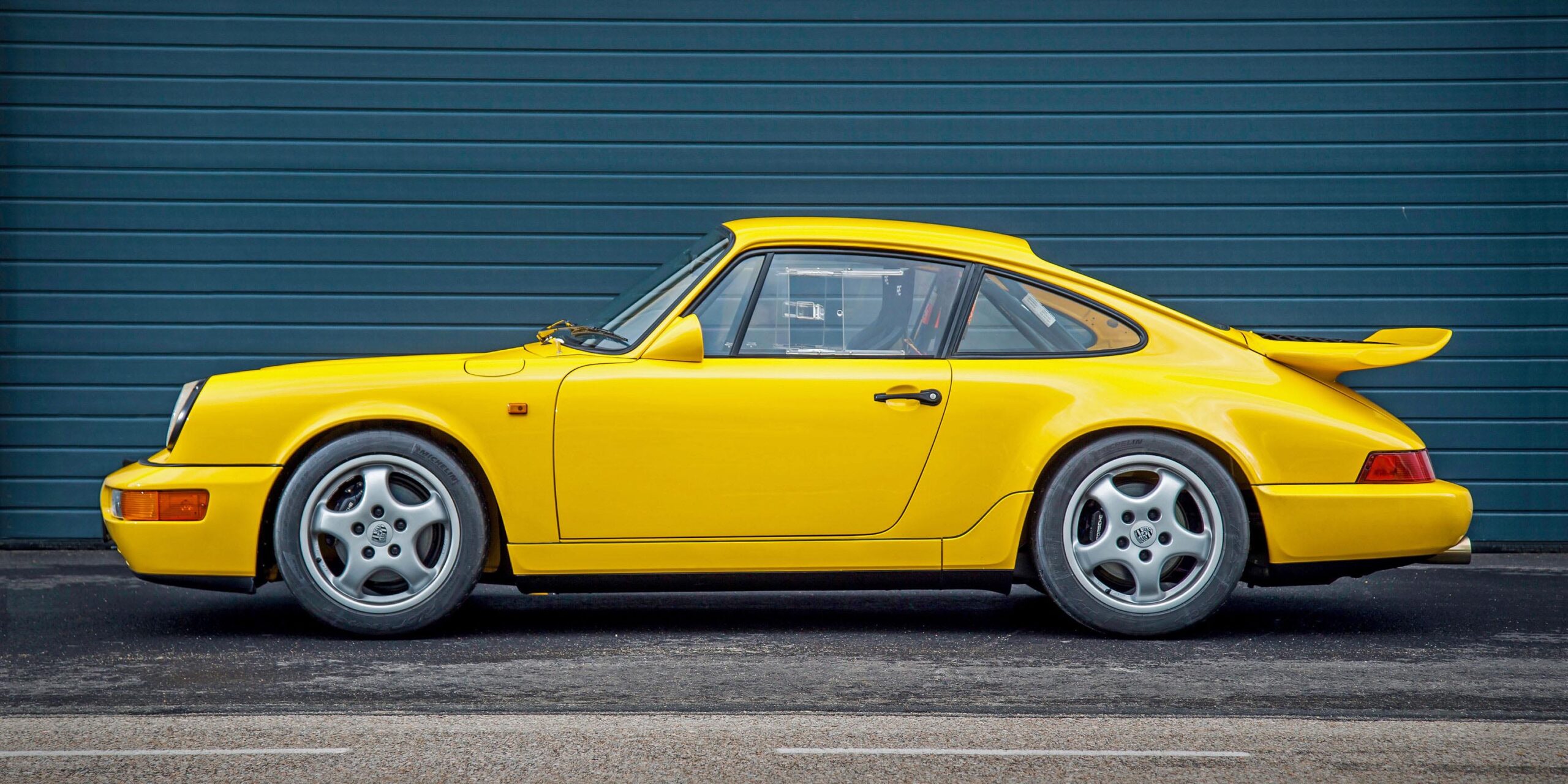 Windsor 6th August 2018: An ultra-rare Porsche 356A Carrera GS is set to star in the Concours Masters "Celebration of 70 years of Porsche" on Saturday, 1 September. This fabulous, competition-rooted coupé will take its place on the South Lawn of Blenheim Palace, as Salon Privé honours this legendary marque in its seventieth year. This event within an event will chart the evolution of the brand, from 356 Roadster to 911, via 550 Spyder and countless other sports car pin-ups from its bulging back catalogue. Expect there to be surprises as the world's most distinguished collectors descend on the Palace to share their passion for all things Porsche before the Concours Masters' Trophies are awarded during the afternoon session.
The Carrera GS is the third of only four cars imported to the UK in period, and one of only ten ever built in right-hand drive configuration. '752LMA' was brought into the country via the official concessionaire, AFN, and registered in April 1956. The car's first owner, Le Mans competitor Edgar Wadsworth, used the car extensively, going so far as to drive it to and from Stuttgart for its annual service. He later sold it to Cyril Corbishley, another well-known driver of the day, whose resume included outright honours on the Coupes des Alpes. The car has since been restored to impeccable standards, while retaining much of the original coachwork. It is also equipped with the same 'Type 457' engine with which it left the factory more than 60 years ago.
Rather more recent, but also super-rare, is the 964 C4 Lightweight which is similarly sure to wow visitors and concours judges alike. Built by the Porsche customer racing department in Weissach under former Le Mans winner, Jürgen Barth, just 22 of these race-bred machines were made. Each car began life as a bare 964 bodyshell which was re-welded before being put on a dieting regime. Aluminium doors and bootlid were substituted, as were plastic side windows with sliding vents, while the cabin was denuded of luxuries and equipped with a roll-cage and other safety equipment. Packing a twin-plug 3.6-litre flat-six engine, and employing the four-wheel drive system borrowed from the 953 Paris-Dakar Rally winner, it was – and remains – one of the most exotic 911 variants ever sold to the public. This example is the only one originally finished in yellow (most were white), and remarkably it has covered only 520 kilometres since new!
Salon Privé is the UK's most exclusive automotive garden party, If you love Porsches – love great cars of all creeds, this really is a must-attend event; one that is staged against the most scenic backdrops Great Britain has to offer.