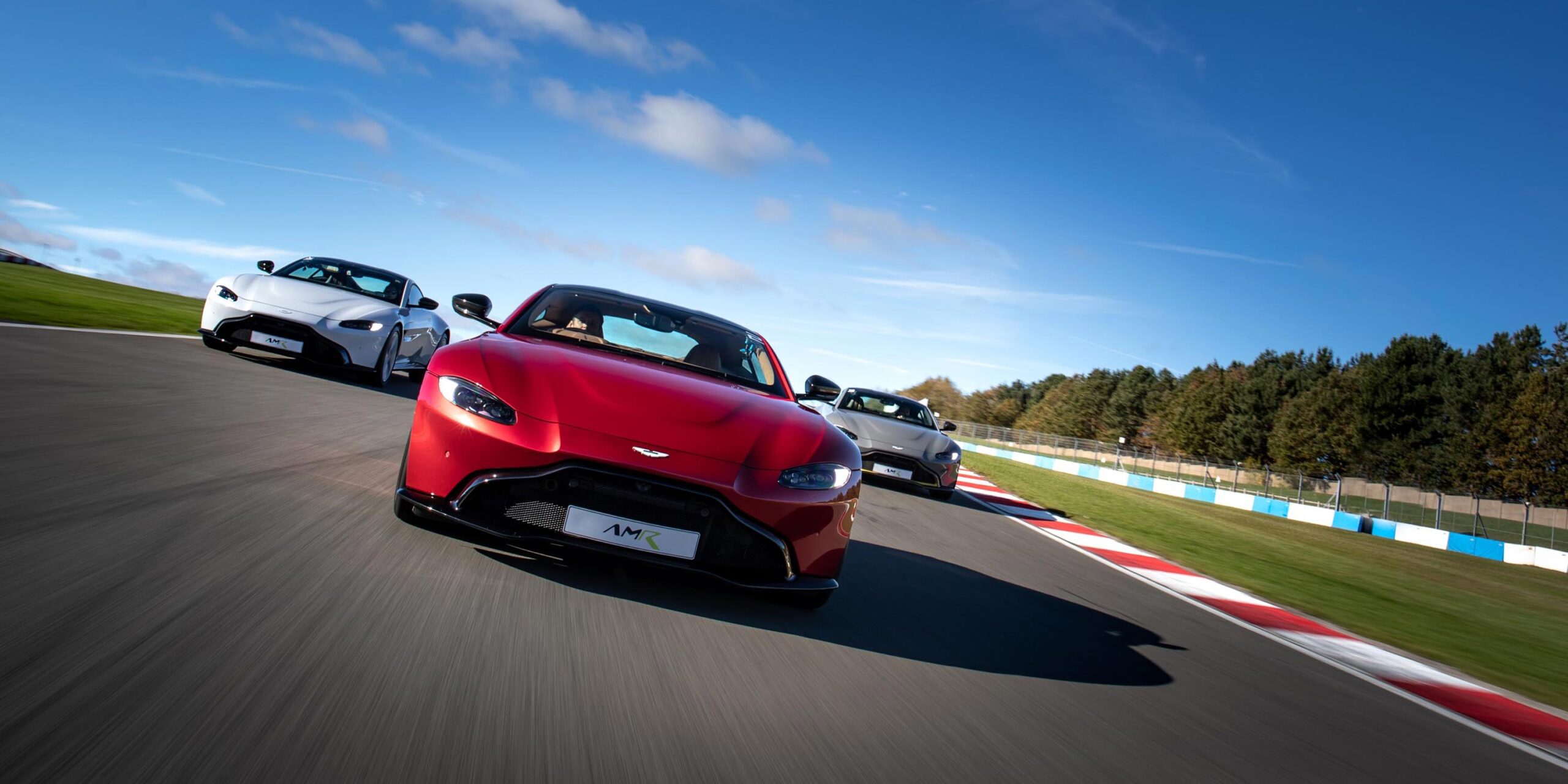 Unique customer events to take place throughout 2019 at iconic race circuits
AMR Drivers' Club will provide expert tuition and coaching to every level of Aston Martin driver
4 February 2019, Gaydon: Aston Martin is set to launch a brand new programme in 2019, where customers can enjoy exhilarating race track experiences at iconic circuits, with expert guidance available through the AMR Drivers' Club. This customer-focused driving academy will offer various levels of tuition to suit each driver, from exploring the capabilities of their own Aston Martin to finding the limit in some of the marque's most extreme track cars, for those with aspirations to race.
Sebastien Delmaire, Director of Aston Martin Partnerships, said: "Our customers have been enquiring about this type of programme for a while now so we are delighted to be able to offer such a strong and structured package of experiences. From the customer who would like to know what his or her Aston Martin is capable of, from the manufacturer who designed and built their car, to those wishing to hone their track skills with future ambitions of racing, we have it covered."
The Aston Martin track programme will initially offer three key pillars of experiences, each containing various levels as outlined below.
AMR EXPERIENCE
The entry level of AMR Experience is called Discovery and it provides an introduction to the brand and products, with 1-to-1 tuition from a dedicated Aston Martin instructor. The next level is known as Performance, an opportunity for owners to fully explore the capabilities of their own Aston Martin with the additional option of a dedicated instructor to provide appropriate guidance.
AMR ACADEMY
Drivers will train with professional Aston Martin instructors and experience the latest Aston Martin models, working from Level 1 to Level 3 for one and a half days per level. As they develop their track capabilities, the customer will then progress to the next level, until they are ready for the AMR GT Academy.
AMR GT ACADEMY
One and a half days of 1-to-1 tuition in a race-prepared GT4 Aston Martin awaits customers with the desire to push their driving skills on to new levels. For those with ambitions to compete, our AMR GT Academy provides the perfect platform to support you in working towards your racing licence.
The track experiences in 2019 will take place at nine significant race circuits, many of which have hosted famous F1 races and each with their own unique layout. The programme will commence with Algarve International Circuit on 19/20 March. Customers can also enjoy visits to the challenging Spa-Francorchamps, the home of British motorsport at Silverstone on 4/5 September and the distinctive Barcelona Circuit on 16/17 September.
The packages will range from £750 to £7,600, which can include car, hospitality and accommodation depending on the course selected.
To learn more about the AMR Driver's Club or to book experiences, please visit www.astonmartintrackdays.com or contact [email protected]. For additional information about Art of Living by Aston Martin packages please visit www.astonmartinartofliving.com.
AMR DRIVER'S CLUB 2019 CALENDAR
19-20 March
Algarve International Circuit, Portugal
15 April
Spa Francorchamps, Belgium
13-14 June
Zandvoort Circuit, Netherlands
10-11 July
Brands Hatch, UK
30-31 July
Imola, Italy
4-5 September
Silverstone, UK
16-17 September
Barcelona, Spain
9-10 October
Hockenheim, Germany
22-23 October
Dijon, France
**Please note all experiences are subject to availability. Full details on all experiences can be found online at: www.astonmartintrackdays.com