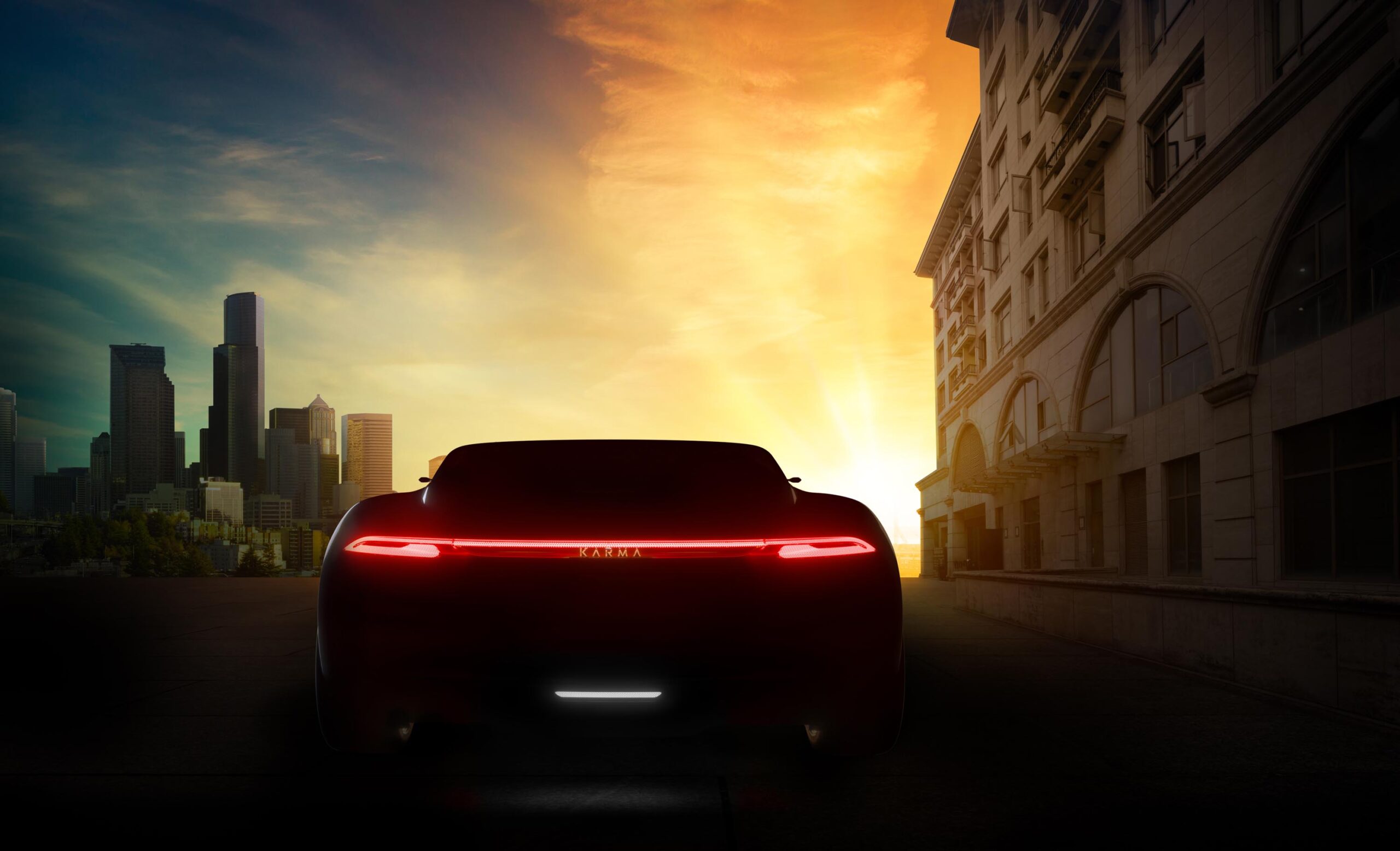 THREE ALL-NEW PRODUCTS UNVEILED AT AUTO SHANGHAI 2019
SHOWCASE OF KARMA'S SHORT, MEDIUM & LONG-TERM FUTURE
KARMA'S WELL-FUNDED BUSINESS PLAN MOVES FORWARD
PALO ALTO, Calif. (March 5, 2019) – Southern California-based automaker Karma Automotive will debut its "New Dawn" product showcase at Auto Shanghai 2019 to provide a detailed look at its strong and well-funded Value Forward business strategy that spans the next decade.
A new generation luxury electric Revero, the first results of a partnership with Pininfarina and an all-electric Karma Vision concept will comprise Karma's "Shanghai Big Three" product announcement at the global auto show schedule for mid-April.
Since its beginnings in 2014, Karma has quietly built a fully-operational enterprise and value chain of nearly 1,000 employees working from its headquarters in Irvine, Calif., Karma's Innovation and Customization Center in Moreno Valley, Calif., Detroit Technical Center, in Troy, Mich., and a campus in Hangzhou, China. Now, as outlined by Karma CEO Dr. Lance Zhou, the company is ready to reveal the details of its long-term business strategy and product plan.
"Karma is a luxury automaker but we are not just a luxury automaker," Zhou told those attending "Bridging Detroit and Silicon Valley," an industry briefing sponsored by the Center for Automotive Research at the SAP Campus in Palo Alto, Calif. "Taken together, Karma's Shanghai Big Three represents our transformation from an old-value car manufacturer to a company building long-term value in part by becoming an open-platform luxury high-tech automotive incubator."
The next generation Karma Revero – which will be available for sale during the second half of this year – will be showcased alongside the first results of a partnership with iconic Italian luxury design and engineering house, Pininfarina. The next generation Revero will be sold through the automaker's growing list of 18 dealers, and a Karma-owned store, in the United States, Canada and Chile.
Karma released today a glimpse of its Vision concept – a signpost to the company's future — which is intended to provide the world with insight into the automaker's long-term direction in terms of luxury craftsmanship, advanced technology, and an evolution in luxury design language.
"Our New Dawn represents Karma's short, medium and long-term product direction," said Zhou. "We have a solid product plan that spans the next decade and relationships with the right partners who are helping us accelerate technology and product development."
Auto Shanghai 2019, held at the National Center for Exhibition and Convention in Shanghai, opens April 16 and runs through April 25.
MEET KARMA AUTOMOTIVE AND KARMA REVERO
Karma Automotive designs, engineers, assembles and markets luxury electric vehicles, all from its Southern California base of operations. Founded in 2014 and employing nearly 1,000 people worldwide, Karma Automotive is committed to elevating and growing the luxury mobility experience for its customers and draws on global relationships and technology partners to achieve this. Named Green Car Journal's 2018 Luxury Green Car of the Year, Karma Revero is a luxury electric vehicle powered by dual electric motors that embodies the company's goals of offering leading automotive design, technology, customization and an outstanding customer experience.