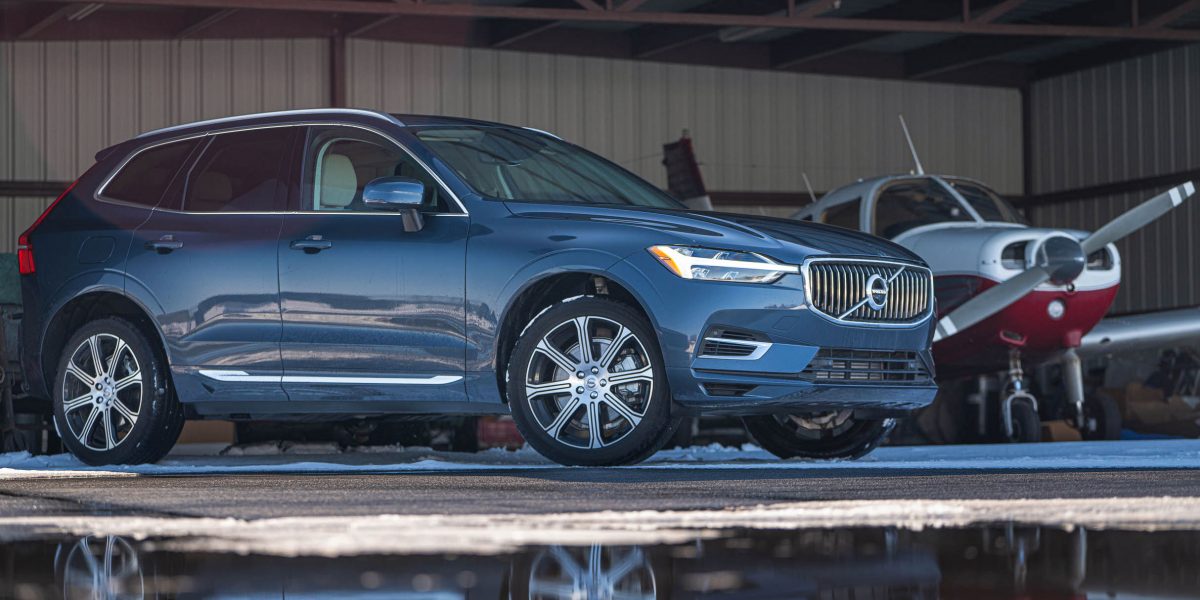 Words by Brian Griebenow
Photos by Jessica Voruda
HOW DO YOU WANT YOUR POWER?
"There's no replacement for displacement," goes the old adage.
To muscle car fans of the '60s it often meant, "My 427 can blow your 327 into the weeds."
In the '80s it began to mean, "My V8 can blow your turbo-four-cylinder into the weeds."
Weedy clichés aside, where the turbocharger was once considered high-performance-exotica, it has become nearly ubiquitous under the hoods of all types of vehicles. So much so that today, among new high-performance cars, the high-redline, powerful, naturally-aspirated-internal-combustion engine has taken on an almost mythical aura.
True enough, making big power without the aid of forced induction—either turbocharging or supercharging—requires a big engine. And big engines tend to be heavy, cumbersome, and inefficient.
So, as technology advanced, new engine management systems enabled auto manufacturers to utilize forced induction without sacrificing reliability. Open the hood of most 4 and 6-cylinder vehicles today and you'll find a turbocharger being spun by the engine's exhaust, to boost the intake air pressure.
Why?
Because denser air makes more power.
Meanwhile, most V8's and V12's today build power with the aid of either a belt-driven supercharger, or a couple of turbos.
Of course, the newest kid on the block—the EV—is evolving steadily toward its goal, the extinction of all internal combustion engines.
Please excuse me… I need a moment…
OK, where were we?
Ah yes, the evolution of the engine.
THE OPTIONS
Natural aspiration, outdated. Add a turbocharger. Or, perhaps a supercharger. Or, maybe do away with all of that and go with an electric motor.
If Saab (rest in peace) were still around, those silly Swedes might say, "Hey, those are all good ideas. So, let's do them all at the same time!" But since Saab (rest in peace) is long gone, that charter apparently fell to Volvo. Enter the Volvo XC60 Recharge T8!
The XC60 is Volvo's compact SUV, and there are many versions from which to choose. But if you want to be sure you're driving one of the most complicated SUV's on the planet, but sure to get a "Recharge T8" version.
Just like at least 50% of the cars available on planet Earth today, all Volvo XC60's are powered by a 2.0-liter turbocharged four-cylinder gas engine.
Three of the six XC60 models are available in your choice of T5 or T6 guise.
The T5 powerplant is that 2.0L four-cylinder, with a single turbo, making 250 horsepower.
The optional T6 guise ups the ante with a supercharger… not instead of the turbocharger… in addition to the turbo.
The T6 2.0L turbocharged & supercharged engine makes an impressive 316 hp.
But one level above the T6, at the top of the XC60 pecking order, is the Recharge T8.
With the Recharge T8, you get all of the party favors… turbocharger, supercharger, and an electric motor. Gosh, why not throw in water injection and some nitrous oxide?
In T8 guise, the 2.0-liter T6 engine makes 313 horsepower, sending all of it to the front wheels. But it is joined by an 87 hp electric motor, sitting atop the rear axle, and powering only the rear wheels. The result, in some driving situations, can be a combined 400 hp.
Four hundred horsepower is a stout number for a compact SUV. But isn't hybrid technology all about fuel economy? Not entirely.
Maximizing your MPG was the original—think early Prius—sales pitch. But today, many vehicles are hybridized to increase performance while maintaining acceptable fuel economy. And that is—at least in part—the case with the Volvo XC60 Recharge T8.
There are three versions of the Volvo XC60 Recharge T8 from which to choose, including "Inscription", "R-Design", and "Polestar Engineered".
Of the three, the Inscription leans toward luxury, while the R-Design and the Polestar Engineered put a bit more emphasis on sportiness, with firmer seats, firmer suspension, and a sporty flavor.
I recently spent a few days with the XC60 Recharge T8 Inscription.
THE LOOK
It is a handsome SUV with a typically Scandinavian design feel, outside and in. Lines are clean, spaces are uncluttered, proportions are well balanced.
Inside, this XC60 Recharge T8 Inscription is a lovely environment that felt soothing to me each time I took a drive. Like other current Volvos, there's just something about the interior that feels so right. Like Scandinavian Feng Shui… what would that be…Vind Vatten?
The front seats are exceptionally comfortable, with a high-quality look and feel.
Rear seating is also roomy and comfortable for adults. Our tester wore soft Nappa Leather, which is available in four colors. But Volvo also offers, at no extra cost, a dark grey wool upholstery that has a tightly tailored look, and perhaps a cozier feel. Go that way. A Nappa Cow will thank you.
Mooo!
Depending which upholstery is chosen, your Inscription interior trim will be either Linear Lime Wood (brown), or Driftwood (grey) as was our test car.
Either way, the wood accents work well with the overall warm vibe of the inner environment.
One other particularly attractive detail in our T8 Inscription was the gear selector. Crystal clear, and etched with the Orrefors Sweden logo, it looks and feels like an art-glass paperweight. And for good reason, you see, Orrefors is a maker of fine art glassware.
Rear passengers, including two actual-size adults, will find the rear seat comfortable, with plenty of leg and headroom. Not so comfy for a third passenger as the seating is contoured for two.
THE TECH
On the tech side of things, there are two USB ports in the rear and two up front. Also up front, is a 9-inch central touchscreen (seems small-ish) within which reside the usual menu layers to control Nav, radio/media, phone connectivity, seat heat and ventilation, music source selection and tone control, driver assistance system settings, traction control setting, map/nav configuration, and a plethora of other settings.
Just below the center screen you will find a few physical buttons and one rotary knob.
The knob controls the sound system volume, and can pause/resume your music. Two of the buttons flanking that knob are to skip ahead, or back. The other buttons are for hazard flashers, windshield defrost, and rear defrost.
While we're on buttons, power seat adjustment buttons are located down, along the side of the seat, and memory selection buttons are near the door release. But that's it, everything else is controlled by selections found within the menu layers.
Goodies include Apple CarPlay, Android Auto, WiFi Hotspot, Bluetooth connectivity with audio streaming, and SiriusXM (with a trial subscription).
Directly ahead of the driver is a 12.3" digital display, which is somewhat configurable and can display Nav info between the two round primary gauges.
The Volvo XC60 Recharge T8 Inscription also comes standard with a full suite of driver assistance and safety features, including articulating LED headlights, blind spot information, steering assist, cross-traffic alert, collision avoidance, lane departure warning and lane keep assist, whiplash protection, and more.
And while niceties like power/memory heated and ventilated seats, and a panoramic moonroof come standard, our review vehicle came equipped with about $10,000 in options.
Those extras included heated wipers and heated steering wheel, a graphical head-up display, inductive phone charging, 20-inch wheels, a $3,200 Bowers and Wilkins Premium sound system, and something called Pilot Assist. More on those last two items in a moment.
Before we dive into the benefits—or otherwise—of the T8's hybrid system, how is Volvo's XC60 as a daily driver?
THE DRIVE
In short, the Volvo XC60 is a solid contender in the luxury compact SUV category.
Yes, it is categorized as a "compact" SUV, but for many this can be a perfect size. Roomy for four adults, with good cargo space behind the rear seat.
And if you're like me, you may rarely need seating for more than yourself and your favorite-person-on-Earth. If that's the case, fold down that rear seat and you will have plenty of room for camping gear, dogs, or whatever spins your world.
As for "luxury", Volvo's XC60 is long on comfort, tech, quality, and style. Our T8 Inscription model was, as I mentioned earlier, equipped with Volvo's optional 1,100-watt Bowers and Wilkens Premium Sound system.
While not inexpensive, B&W equip that system with 15 exceptional speakers that help justify its $3,200 option price.
You can opt for tonal modes like "Concert Hall", or "Jazz Club". Or better yet, pull up the multi-band equalizer to customize the tone to your personal liking.
The $1,900 Advanced Package on our test car includes the head-up display, as well as adaptive cruise control, and Pilot Assist.
Beyond the usual lane departure safety feature that alerts you if you begin to leave your lane by gently nudging the steering wheel, Pilot Assist actively and consistently steers the car to keep it centered in the lane, whether going straight or negotiating a curve.
With it engaged, if you try to steer toward one edge of the lane, it takes some grunt to do so. However, it will allow you to change lanes. It will rumble the wheel as you cross into the other lane.
This is not auto-pilot. Although the Adaptive Cruise and Pilot Assist do a commendable job of driving without your input, Pilot Assist only allows hands off the steering wheel for short times.
I experimented and found that after about 12 seconds with hands off, a warning will flash. If you keep hands off, an audible warning alarm will sound after about 15 seconds. And after about 20 seconds with hands off the wheel, Pilot Assist and Cruise will both disengage.
On the road, the XC60 T8 Inscription's ride is comfortable, solid, and always feels planted.
Typical pavement flaws feel like a THUMP, not a THRUM-M-M. No excessive vibration. One qualifier—our XC60 was equipped with the $1,800 Four-Corner Air Suspension. The standard suspension may ride differently.
That air suspension option replaces the traditional springs, and an electronically controlled damping system replaces the traditional shock absorbers. The $1,800 price tag brings a lot to the party, including four selectable ride modes—Comfort, Eco, Dynamic, and Off Road—by appropriately adjusting damper firmness and ride height.
Ride height also automatically lowers by 0.4-inches at speeds above 75 mph, and by more than 0.75-inches at speeds above [tsk-tsk] 112 mph.
Also, this suspension can be set to automatically lower by more than 1.5-inches whenever the engine is turned off, for easy ingress/egress.
All in all, the Volvo XC60 is pleasant on the road. One disappointment is the just-average level of road and wind noise. It's not bad, but the XC60 Inscription's serene passenger environment deserves a degree of quiet that is equally serene.
PLUG-IN HYBRID
I should mention, this is a plug-in hybrid and it can be charged at public charging stations, using its industry-standard J1772 connectors, or it can be charged at home using either a standard 110 or 220-volt outlet.
The XC60 Recharge T8 has several selectable hybrid modes that alter the way the two power plants interact to deliver power to the drive wheels.
In the default Hybrid Mode, both the gas engine and the electric motor are utilized, sometimes together and sometimes individually, with the aim toward an optimized balance of fuel efficiency and comfort.
Pure Mode targets pure-electric operation and can be utilized at speeds up to 78 mph, but note that gas-less driving is only possible for, at best, 20 miles.
Consider Power Mode the antithesis of Pure Mode.
In Power Mode, both power plants work in parallel, to deliver maximum acceleration by sending all of the beans to all of the wheels. Select Power Mode, and pin the throttle to the carpet if you want to experience all four hundred of the available horsepower. I did exactly that…several times. And, by golly, the XC60 Recharge T8 will take off with impressive gusto. As long as its supply of electricity is not depleted.
Volvo likes to tout the Recharge T8's substantial output numbers and, true enough, 400 horsepower and 472 lb-ft of torque are nice big numbers for a compact SUV. But let's review how that 400-horsepower number is achieved.
That number—400—represents the maximum potential combined output of this car's 87 horsepower electric motor and its 313-horsepower gas engine.
But, in reality, 400 horsepower is only on tap when the XC60 Recharge's 11.6 kWh high voltage battery is fully charged. And even then, if you select Power Mode and floor it more than maybe two or three times, you will have depleted enough of the stored electrons to no longer have 400 horses in the stable.
Drive it hard for a little while, and watch all 87 of them jump the fence and disappear, leaving you at the wheel of a 313-horsepower gasoline powered Volvo.
Is the thought of driving a 313-horsepower, supercharged and turbocharged Volvo so bad?
No, not at all. But here's the rub.
For about $5,000 less than the cost of this XC60 Recharge T8 Inscription, you could choose to drive the XC60 T6 Inscription AWD, which is powered by the same supercharged and turbocharged gas engine, and is a virtually identical Volvo, just without the 87-horsepower electric motor and all of the supporting gobbledygook that is required to make it play well with the gasoline engine.
And here's rub #2. They do not play all that well together.
TOO MUCH TECH
The throttle response feels artificial. It is especially noticeable in Power Mode where there is an extreme response to initial throttle tip-in, followed by…meh.
But equally frustrating, in the default Hybrid Mode, often from a stop there is initially nothing.
Then you push just a bit more and suddenly it's like you've gone to wide-open-throttle. Not cool.
This may all be a matter of glitchy throttle mapping. But it may be something more complex.
I recall, decades ago, someone built a twin-engine Honda CRX. The CRX was a front-engine/front-wheel-drive car. The builders simply (not) took an identical engine/transaxle and mounted it in what used to be the cargo area, driving the rear wheels.
I loved the idea but, even as a kid, I wondered if the two drivetrains could possible synch well enough to deliver a smooth drive. With that in mind, consider this Volvo.
Up front we have a 313-horsepower gasoline engine driving only the front wheels. Out back, we have an 87-horsepower electric motor, driving only the rear wheels. My gut tells me there may be one way for that to work smoothly, and many ways for it to not.
As noted, unless you baby it, the battery will run out of juice in disappointingly short order.
REAL WORLD NUMBERS
For example, one morning I left the garage with a fully charged system and proceeded to drive about 20 miles, somewhat aggressively, in Power Mode. That used more than half of the battery charge.
I then reset the trip odometer and drove 80 miles in hybrid mode, not aggressively. During that gentle 80-mile trip I averaged around 26 mpg. I cannot confirm this, but my hunch is the less complex, less costly, T6 gasoline version would realize that level of fuel economy without the need to plug it in.
The EPA says 57 mpg is possible, taking full advantage of the plug-in nature of this car. Perhaps, if you stop to plug it in every time the battery becomes depleted, and you strap an egg to the bottom of your right shoe…sure.
And while I'm grumbling like a neo-luddite, one other thought regarding this AWD SUV.
It's only AWD until you deplete the battery. Remember, the XC60 Recharge T8's dual-powerplant design is laid out in a way that ensures complete segregation of duties. Gas engine powers the front wheels. Electric motor powers the rear wheels. So, after you run out of battery power, you are essentially left driving a FWD vehicle.
SUMMARY
Volvo builds very nice vehicles, and the XC60 is no exception.
With the XC60 Recharge T8, Volvo offers a compact SUV for these transitional times. Gasoline powered vehicles will be around for a while yet, but it seems we are clearly heading toward an electric-vehicle era. When that time comes, vehicles will, in some ways become simpler because, frankly, an electric motor is simpler than an internal combustion engine.
But transitional periods are difficult, and transitional solutions are complex.
Remember when cars needed to have a radio, and a tape-deck, and a CD slot, and a media plug-in?
Kudos to Volvo for delivering a complex but capable compact SUV with internal combustion, and turbocharging, and supercharging, and electrification. Maybe it's exactly what these complex times require.
Take one for a test drive. But while you're at it, check out the much simpler, less expensive, and possibly better driving, gasoline-powered T6 version as well. Your inner neo-luddite will smile.