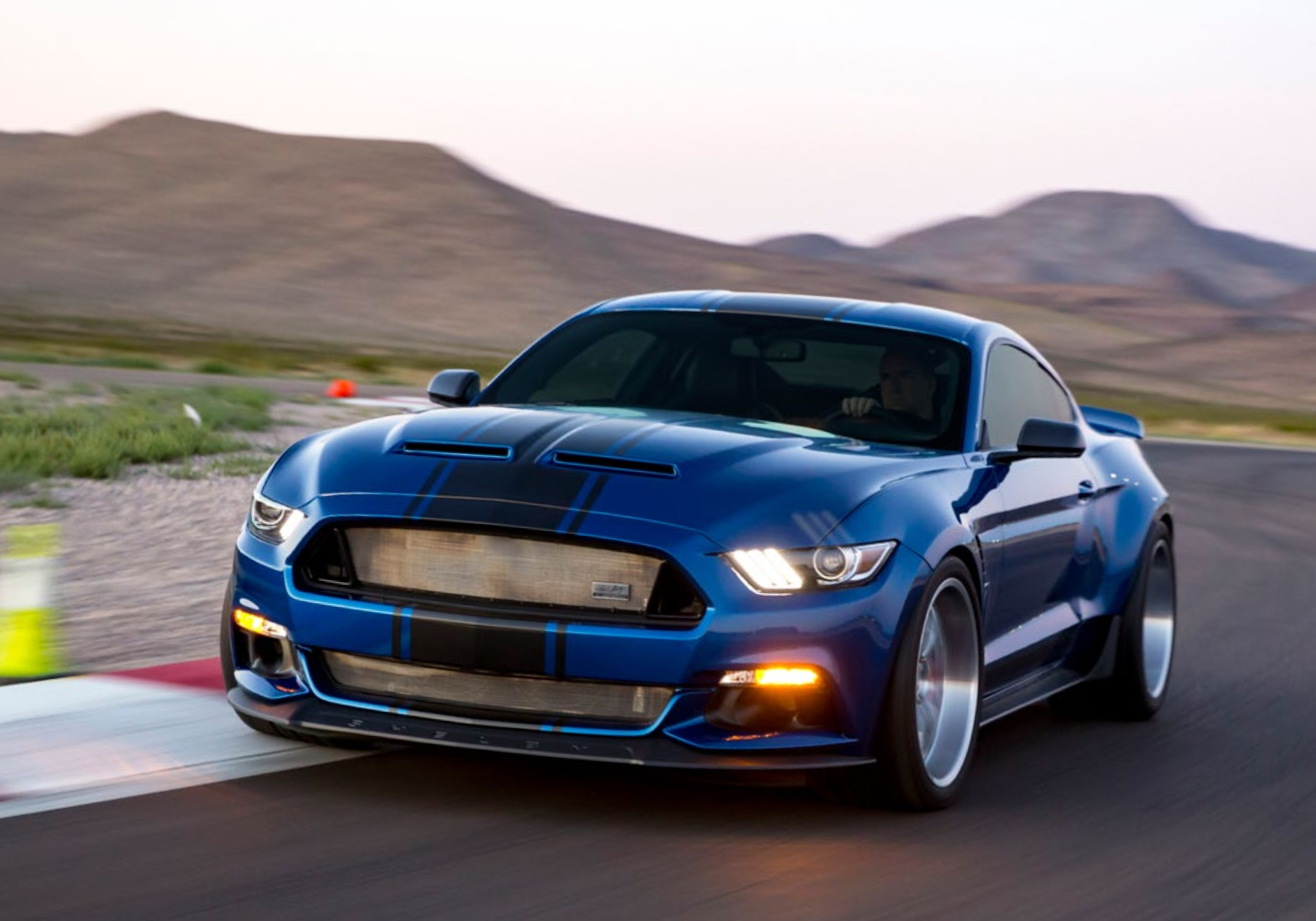 Whether you are a fan of the Ford Mustang or not, no one can deny that Shelby American has made significant contributions to the racing world. Since day one, Carroll Shelby and his team have stayed true to their vision of transforming high-performance manufacturer street cars into race-worthy machines, and once again, Shelby has brought the already capable Mustang to a whole new level. This wide-body Super Snake was just introduced as a concept, but is expected to strike this fall.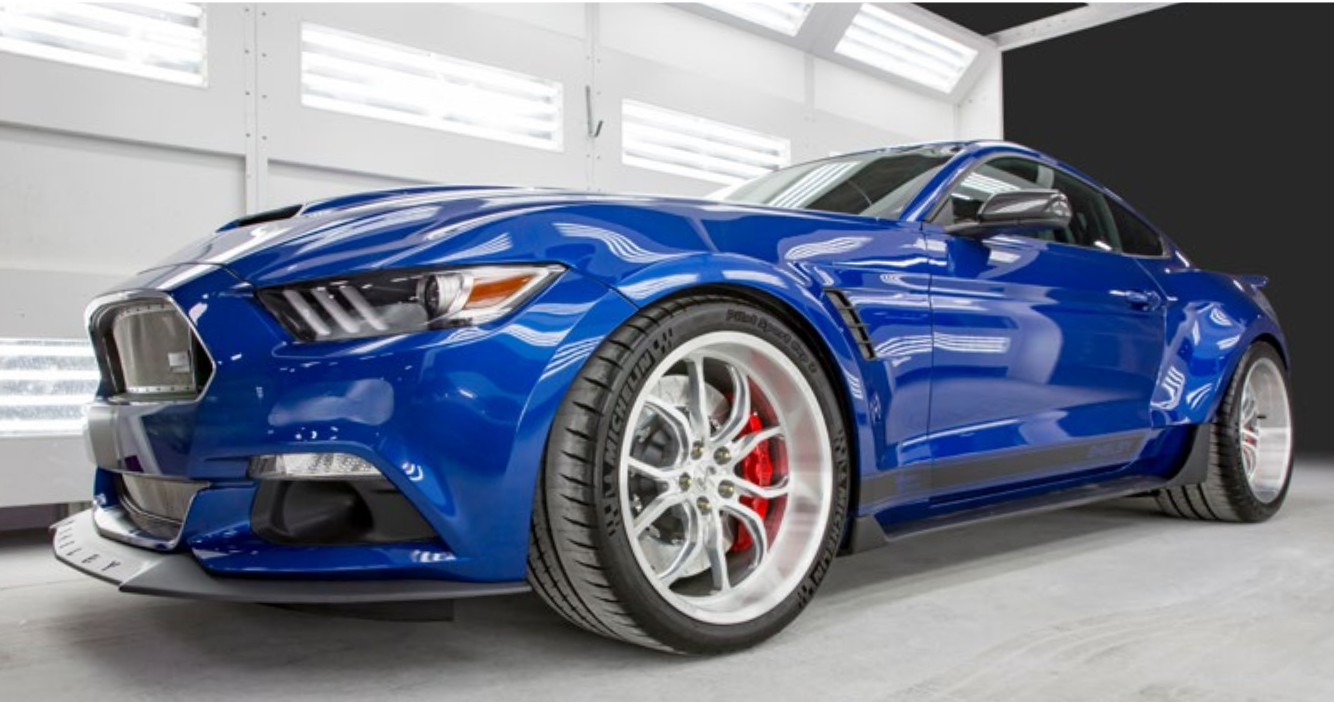 The Shelby team says the reason they created this concept was to explore the performance envelope of the S550 chassis beyond simple straight line performance as in previous generations. Shelby says this new Super Snake will be a road racer's dream come true, and by the looks of it, they might be right. Somewhere Carroll has a big smile on his face looking down on this car.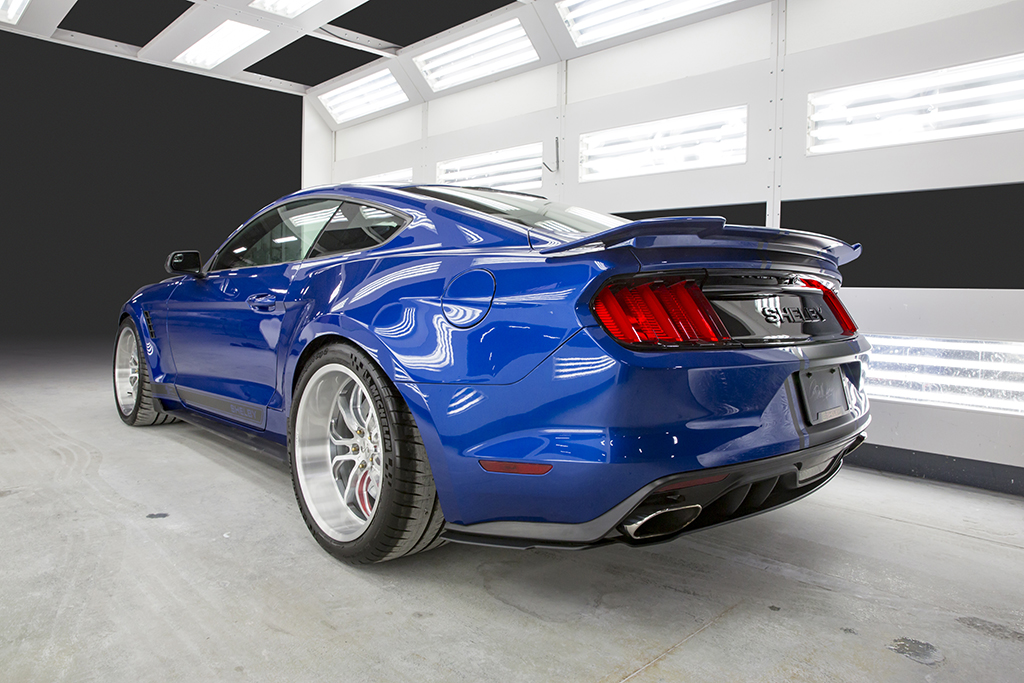 Unlike some quick and dirty tuner jobs of years past, the Super Snake goes beyond just adding some bolt-ons and slapping a Shelby name plate on it. Rather, this machine been purpose built to attack the corners and the shrug off the abuse that road racing can put on a car. The focus here on cornering and handling should give the car a competitive advantage on track and help corral some recent track stars introduced by rival Chevy.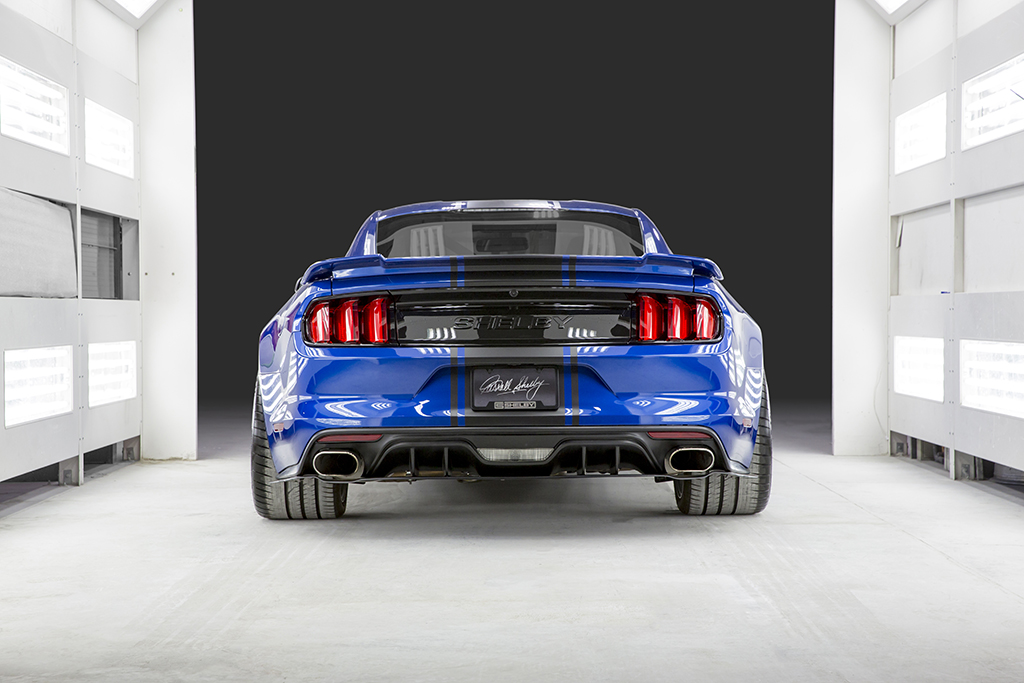 All 2017 Super Snakes are designed and hand built at Shelby American's facility in Las Vegas. New body panels were incorporated to add approximately 4 inches to the rear track and 2.5 inches to the front. With an added fully adjustable coil over suspension system, bigger brakes, hardened wheel studs, stronger spindles and hubs, as well as a more aggressive wheel and tire package, this Snake should be able to put all 750 horsepower to the road. That's right, a whopping 750 hp of power in a muscle car that can also turn – a clear shot at the Dodge Hellcat that has notoriously bad handling issues on track. Shelby is clearly setting out to prove huge horsepower numbers do not necessarily have to equate to a handling challenge.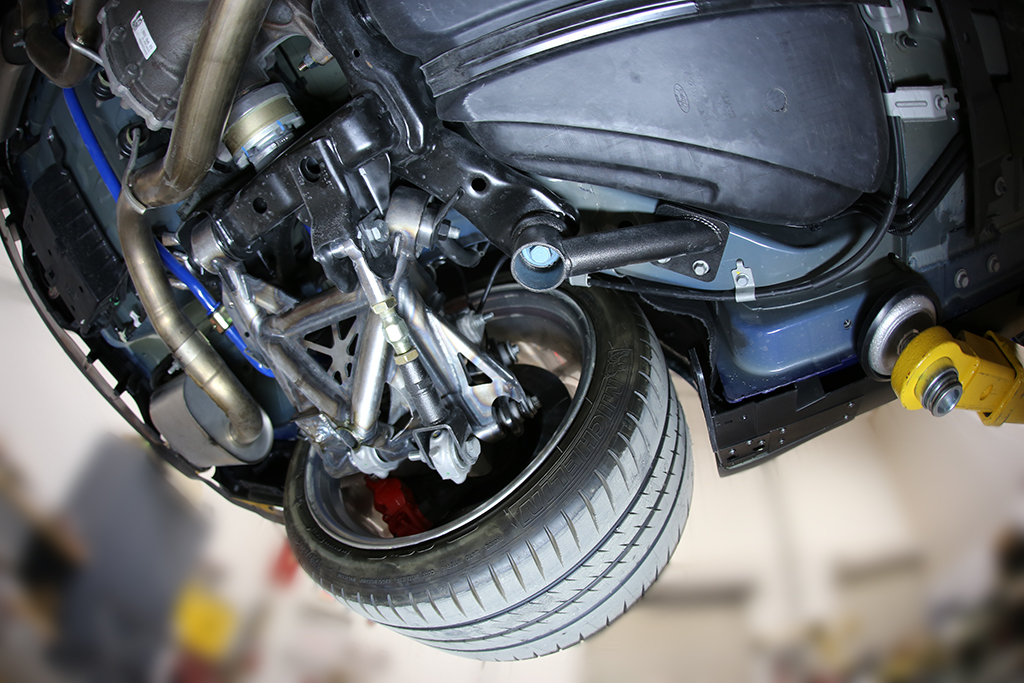 The list of impressive features include:
Performance Equipment
– Shelby track suspension by Cortex
– Rear lower control arms
– Performance spindle & control arms
– Brembo Shelby brake system
– Hardened and extended wheel lugs
Body Components
– Front fenders with functional vents
– Rear quarter panels
– Rocker styling kit
– 12.5" x 20" 345 rear, 11" x 20" 305 front
– Forged Aluminum wheels
– Michelin Pilot Sport Cup 2 performance tires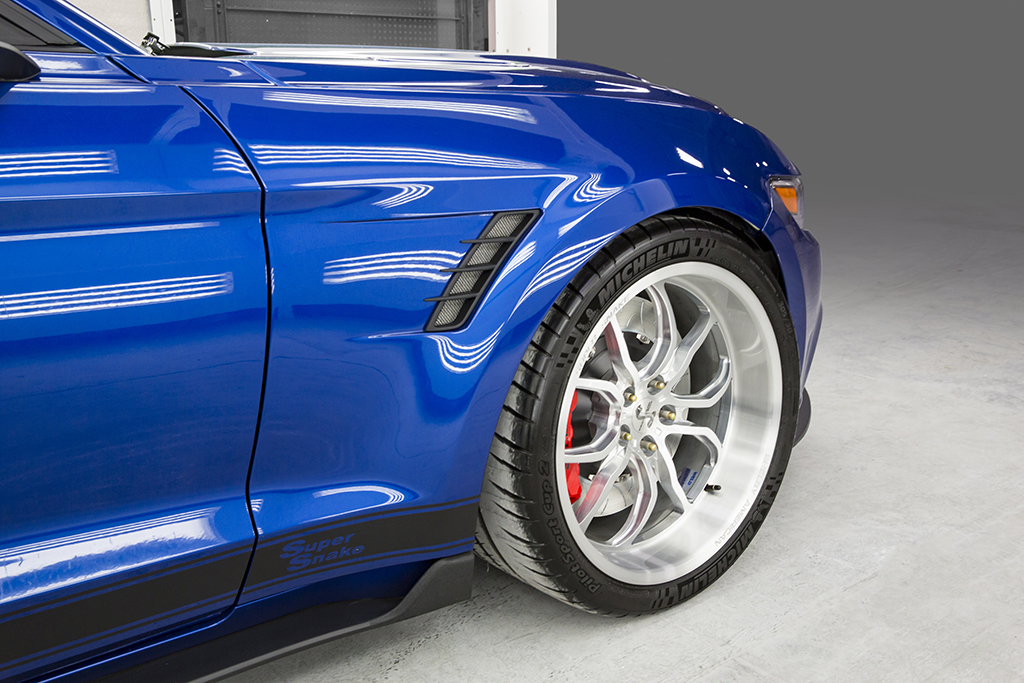 This package significantly changes the car's driving dynamics, giving the Super Snake more traction for braking later and accelerating out of corners earlier. It will deliver more feedback to the driver and better absorb track imperfections, allowing the Super Snake to handle just about anything you throw at it.
This wide body Shelby Super Snake concept vehicle is a glimpse at the next generation track focused car. Shelby says if and when the wide body concept goes into production, it will be available worldwide with the package registered as part of a vehicle in the official Shelby Registry. For additional information, visit www.shelby.com.