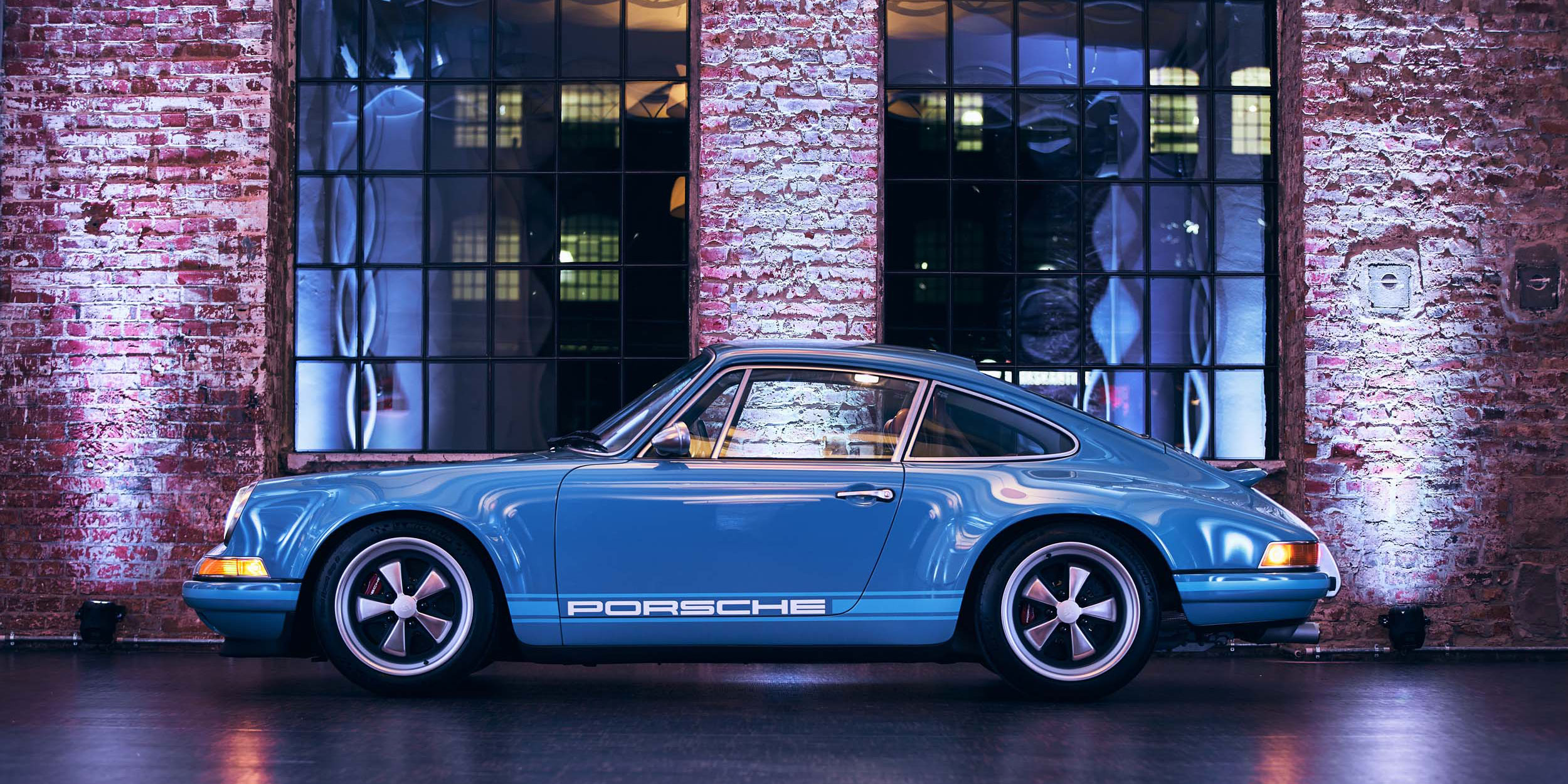 NEW GERMANY REPRESENTATION FOLLOWS SUCCESSFUL COMPLETION OF TUV CERTIFICATION FOR SINGER RESTORATIONS
Dörr Group Provides Sales and Aftersales Support for Singer Clients
German-based Locations include Frankfurt, Stuttgart, Munich, Berlin and Hockenheim
FRANKFURT – December 1, 2020 – California-based luxury automotive brand, Singer Group, Inc., well-regarded worldwide for its design and restoration of the iconic Porsche 911, announces its expansion within the European community and welcomes German-based Dörr Group into the company's global partner network. With current profitable global partnerships as far reaching as from Canada to Hong Kong, the new collaboration with Dörr Group brings Singer back to the marques' German roots.
Singer's new clients in Germany will be able to learn about the cars and discuss their requirements in a sophisticated and welcoming environment, supported by the high level of customer service provided by the deeply experienced Dörr Group. The announcement also means that Singer's existing and future clients in Germany will have the option to access expert, in-country servicing and maintenance from a trusted partner. (view photos: https://www.dropbox.com/sh/0aogo1iapmo30yd/AABCb510Ng4j-4L6zFx-AqbRa?dl=0 )
Founder and Executive Chairman of Singer, Rob Dickinson is enthusiastic for the relationship – "I've loved cars since I knew what cars were and I've loved the Porsche 911 since my first encounter as a child. The machines we restore for our clients were born in Germany and we needed a remarkable partner to welcome them home. I'm delighted that Dörr Group will be there to support our amazing German clients and to represent Singer."
Rainer Dörr, Founder and Owner at Dörr Group, noted: "I'm very pleased that we are able to welcome Singer, and the spirit of California that they represent, to Germany. The growth of their brand over the last ten years has been remarkable and we look forward to supporting Singer's clients, celebrating these beautiful cars and building the brand here. Dörr Group represents the most iconic automotive brands in the world, so I'm delighted that Singer is now part of the family."
SINGER VEHICLE DESIGN
Founded in California in 2009, Singer has become globally known and respected for its celebration of the Porsche 911. The company undertakes bespoke restorations for owners of the air-cooled cars. Singer is guided a philosophy that encompasses:
A passionate focus on iconic design and a homage to the world's most iconic sportscars.
Highly personalized restorations with superlative attention to detail, guided by the Singer's mantra Everything is Important.
Modern engineering and material science combined with beautifully executed interiors and jewel-like details.
A deep connection with California and its automotive zeitgeist.
Over the past decade Singer has become a luxury brand with a global clientele and is now synonymous with the concept of Reimagining – bringing together heritage with twenty-first century engineering and material science.
The brand has been growing beyond car culture, with an award-winning Swiss watchmaking division, Singer Reimagined, launched in 2017. Singer stands for beauty, luxury, and perfect execution and is delighted to have found a new home in Germany with the very experienced Dörr Group.
SINGER SERVICES
Porsche 911 Reimagined by Singer – Classic Study.
Each car is restored in California as a bespoke commission for its owner. The starting point is a Type 964 Porsche 911. Carbon fibre bodywork allows dramatic weight reduction and the owner may select 3.8L or 4.0L air-cooled flat six engines, coupe or targa body styles and either 2WD or AWD. High levels of personalization are available for exterior and interior, allowing each owner to pursue their personal vision. The original Singer restoration
Porsche 911 Reimagined by Singer – Dynamics and Lightweighting Study.
DLS evolved from a request from Singer's clients to further evolve their services for owners of the air-cooled 911. No more than 75 cars will be restored in the UK, each as a bespoke commission for its owner. The starting point is also a Type 964 Porsche 911.
In cooperation with Williams Advanced Engineering, Formula 1 technology allowed the development of aero-optimized carbon fibre bodywork, an extensive lightweighting program and a unique, 4.0L naturally aspirated, 4-valves per cylinder, air-cooled, flat six, developing 500 hp at 9000 rpm. High levels of personalization are available for exterior
SINGER GROUP QUICK HIGHLIGHTS
2009 – Singer Vehicle Design launched – first Porsche 911 Reimagined by Singer presented during Monterey Car Week
2014 – First AWD restoration completed
2015 – First Targa restoration completed
2017 – Singer Reimagined watch company launched in Geneva, Switzerland
2018 – Dynamics & Lightweighting Study presented at Goodwood Festival of Speed and Monterey Car Week.
2019 – TUV certification completed for European markets
2020 – Global Partner Network expands to Germany