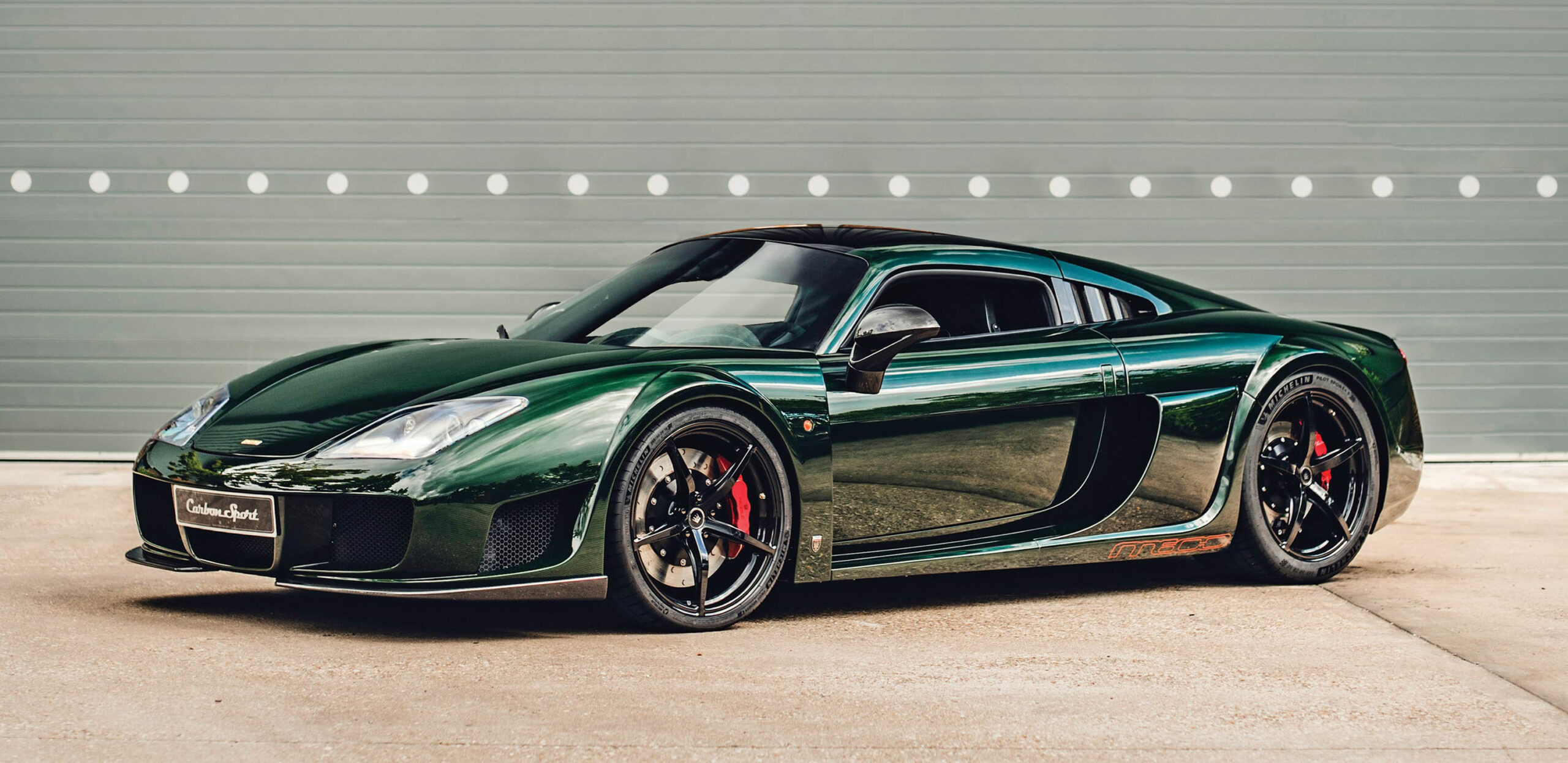 Noble is the latest manufacturer confirmed for the Built In Britain feature at The Confused.com London Motor Show
The 4.4-litre V8 powered 2018 Noble M600 CarbonSport will be on display across the show's four days from 17-20 May
The Confused.com London Motor Show is set to be bigger and better than ever – moving to ExCeL London this year
London, 27 February 2018 – A 2018 British Racing Green Noble M600 CarbonSport will be at The Confused.com London Motor Show this May, taking pride of place on the all-new Built In Britain feature.
Designed, engineered and manufactured at Noble's Leicestershire base, the twin-turbo 4.4-litre V8 M600 CarbonSport is poised to be one of the stars of the show at London's ExCeL in May. The car boasts a power output of 662bhp, resulting in a top speed of an estimated 225mph and a 0-60mph time of just 3.5 seconds. It weighs in at just over a tonne with a dry weight of 1198kg.
The team at Noble has invested five years of extensive development into the M600 CarbonSport, which earns its name from the abundance of fully exposed carbon fibre throughout. Handcrafted to the highest standards in the industry and built to the customer's specification, the M600 CarbonSport offers bespoke detailing that can go beyond unique aesthetic details for customers in order to provide a driving experience like no other.
The CarbonSport is primarily designed for speed and handling however this is not at the expense of either comfort or practicality, with a cabin which features a traditional bespoke British handbuilt finish. Carbon centre console, door cards and gear knob, hand turned knobs and fine quality wool carpets bound to the edge with leather are also fitted. In keeping with the carbon fibre theme, the seats are of lightweight carbon fibre composite construction which can be bespoke to individual requirements.
The all-new 'Built In Britain' feature will display the very best of British automotive manufacturing and motoring, with a host of vehicles from well-known brands, commemorating the nation where vehicle design and production all take place.
Alec Mumford, Chairman of The Confused.com London Motor Show, said: "The Leicestershire-based Noble Cars is truly a British institution and we are delighted to have the 2018 M600 CarbonSport at the London Motor Show. In what is a major feat of British ingenuity, nouse and sheer brilliance, this car produces over 660bhp and is an absolute testament to this country. A beautiful car which is deserving of its place on the Built In Britain feature, which is sure to capture the the heart of visitors at the show."