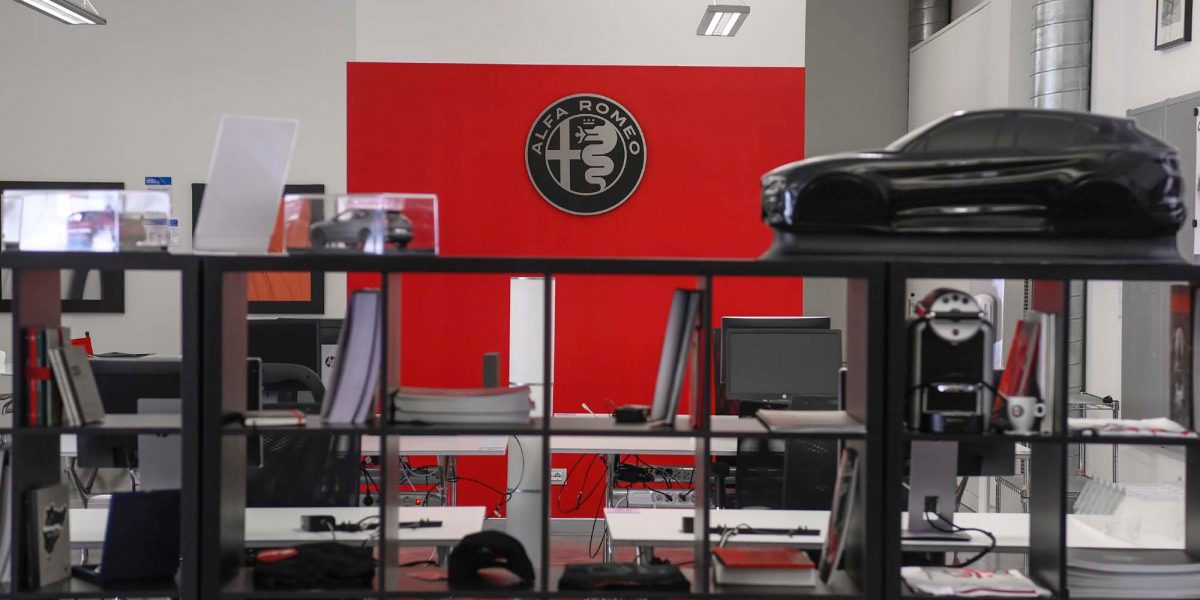 Alfa Romeo's global home of design, Centro Stile, becomes the site for its new brand headquarters
April 21, 2021 , Auburn Hills, Mich. – Alfa Romeo is opening a new headquarters, located at the historic and iconic design center, Centro Stile, in Turin, Italy. The new headquarters will welcome employees to a new open concept and shared work spaces to better facilitate teamwork, ideation and daily interaction with the Alfa Romeo design team.
The recently renovated Centro Stile site is a redeveloped part of the original Mirafiori plant. An iconic location for the brand, it is strongly bound to the Alfa Romeo tradition of 110 years of world-class design. The Alfa Romeo team has helped customize the space with personal effects related to the history of the brand and their professional experiences, to intermingle a historical perspective, their personal involvement and future ambitions.