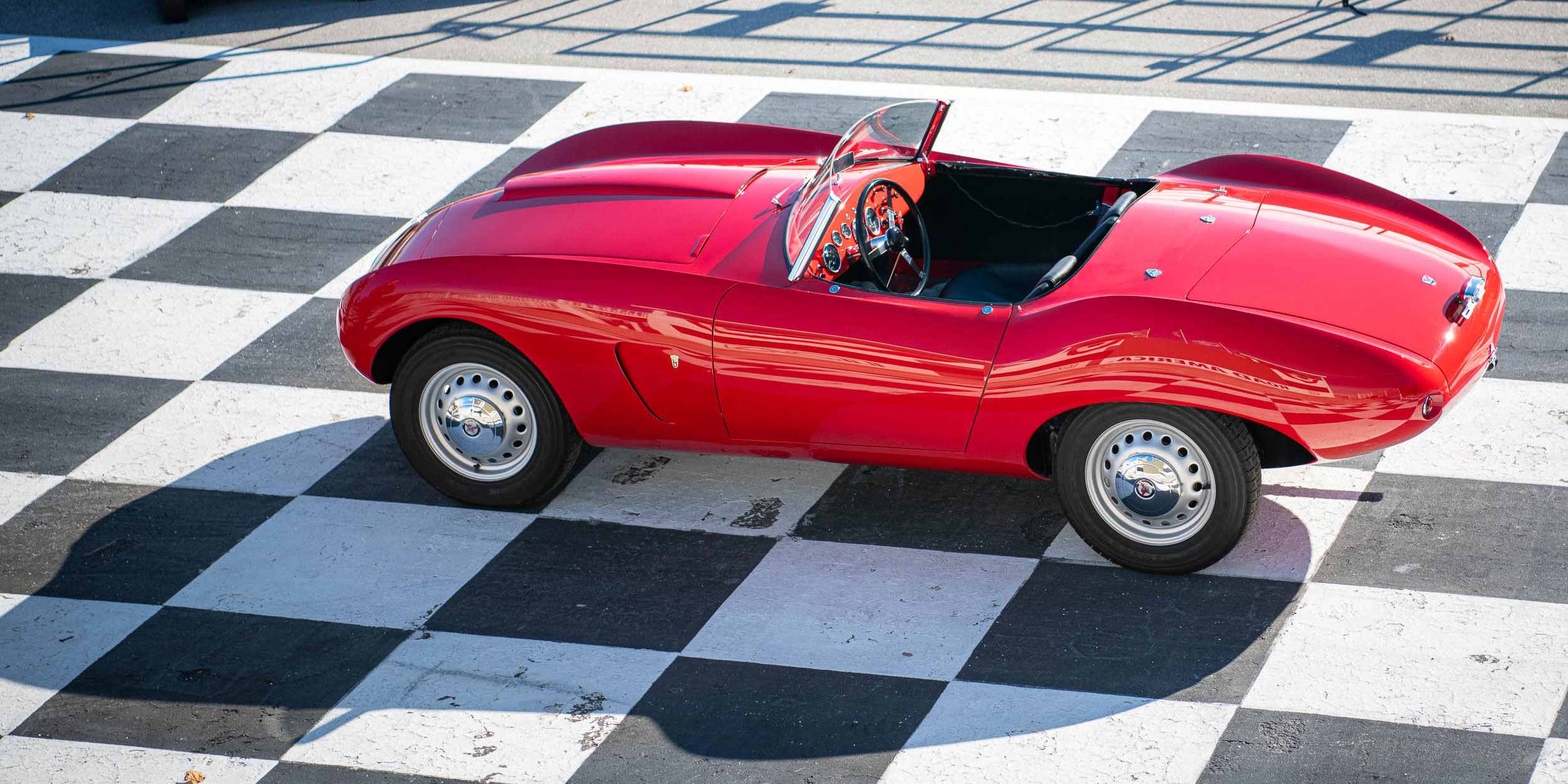 Oct 2020
Brian Griebenow
Did you hear the one about the wacky American entrepreneur who bought a load of poor selling British car chassis, added his own magic, and cranked out race-winning light-weight sports cars from a shop in middle-of-nowhere USA?
Cobra, you say? Sure, we're all familiar with Shelby's incredible transformation of the little cars from AC in the 1960's. But that's not this story.
This is the 1954 Arnolt-Bristol.
Stanley "Wacky" Arnolt was much too interesting a character to delve into in this short summary. Suffice to say, his creation called the Arnolt-Bristol was not his only fascinating brainchild.
Wacky had a successful British car dealership in Chicago. In the early 1950's he had some success selling a small run of MG's that featured custom bodywork by Bertone. Following that bit of fun, he decided to approach the quirky British manufacturer Bristol Cars with a proposal to purchase a couple hundred rolling chassis.
These chassis were fitted, in England, with Bristol's triple carb 2-liter straight-six engines. Then these rolling chassis were shipped to Bertone's studio in Italy where a rather swanky body, designed by Scaglione was fitted. Finally, these cars were shipped to Arnolt's shop in Indiana; yes THAT Indiana in the middle of the USA, for final assembly.
Several body styles were offered, from a stripped race version, two convertible street versions, and a coupe of which only a handful were sold. In all, Wacky managed to sell around 140 Arnolt-Bristols over a period of about 5 years.
Performance was quite good for the era, aided by 130 punchy horsepower and a weight just whisker above one ton. Priced around 50% above GM's brand-new sports car, called the Corvette, and featuring somewhat oddball styling the A-B was a boutique car that was never expected to sell in large quantities.
And half-a-century later, it is an even rarer sight. Thankfully, more than half of them are still exist. So if you're lucky, as we were, you just might have an opportunity to see one up close and personal.
The world needs the occasional wacky person, living life his or her own way and leaving behind a few special gems for us to stumble across. Rare gems like the Arnolt-Bristol.