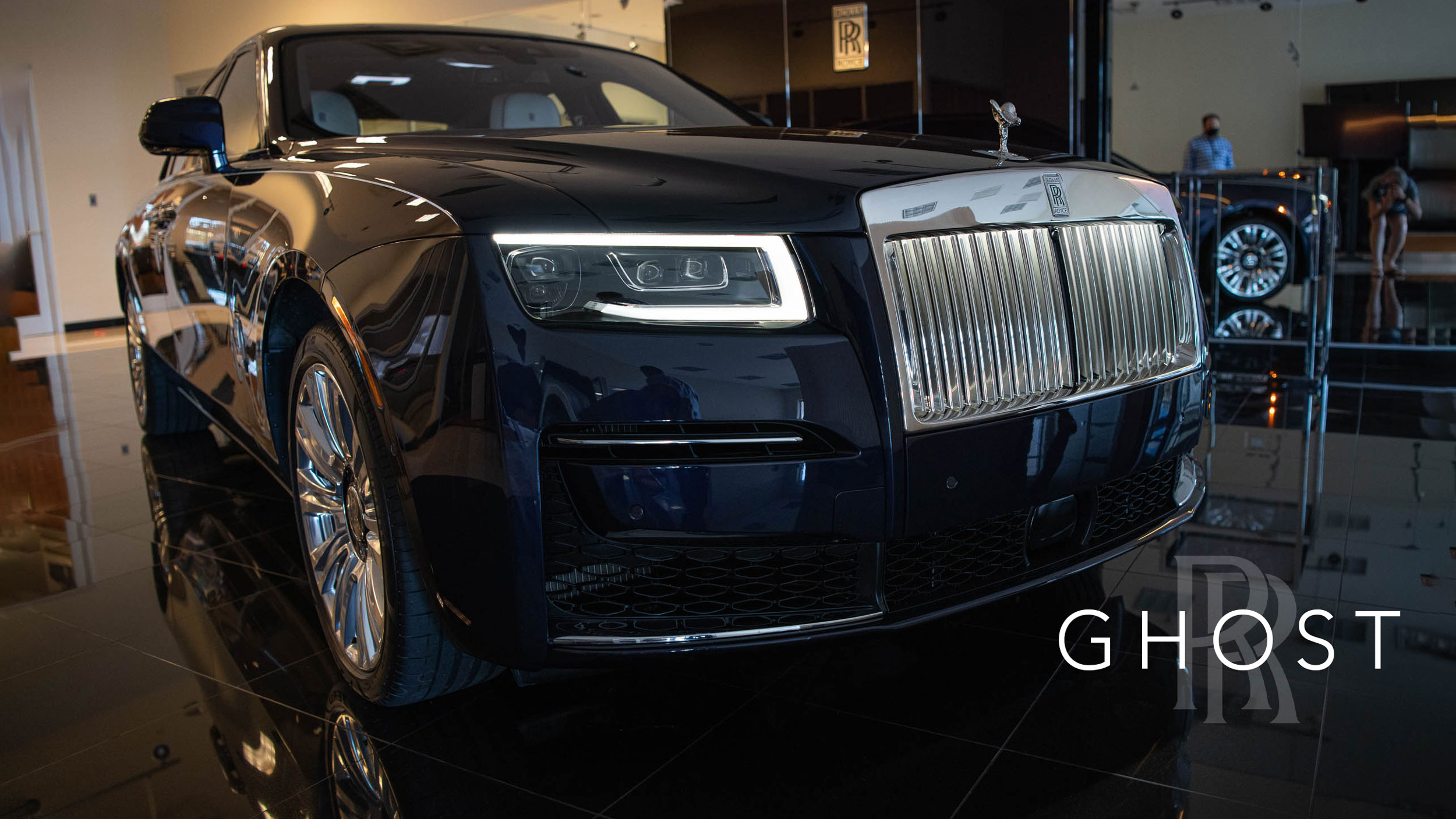 This is a first look at the 2021 Rolls-Royce Ghost. It is an all-new Ghost and that is monumental. New Rolls-Royce motorcars don't come along that often. The outgoing Ghost hung around for about ten years.
At first blush it may not look that different from the previous model, but your eyes couldn't be more wrong.
It is the first time the Ghost is being built on a Rolls-specific chassis. It is an all-aluminium architecture and no longer affiliated with any BMW chassis. The new Ghost is also all-wheel-drive for the first time. Though it is rear-biased and can still send one hundred percent of its power to the rear wheels. Those rear wheels can also help steer the new Ghost as well. Another first for Ghost.
Under that long and elegant hood resides a twin-turbo V12. Yes, a 6.75-liter V12. A lovely, powerful, fluid and effortless V12. Output is 563 horsepower and a tire-bending 627 lb-ft of torque. That should be enough to motivate the new Ghost gracefully enough.
For the first time the Spirit of Ecstasy is not sitting on top of a separate flat piece of the front end. It is now sculpted into the bonnet. It also hides underneath that bonnet. Very cool and something that almost goes unnoticed.
Then there are such fun things as laser headlights. Apparently the most powerful and brightest headlights allowed by law. If the headlights don't blind you, then you might be able to make out the new light-up front grille.
Speaking of lights, you have certainly seen or at least heard of the starlight headliner available in the Rolls-Royce lineup. The Ghost goes a step further and adds a starlight dash. It's gorgeous and can be configured exactly how a client would like.
Electric assist is on all four doors to help you open and shut the doors. The system also helps to make the door feel the same weight whether you are parked on a flat surface or a hill. There is an embossed Spirit of Ecstasy on each of the four doors. We were told it takes hours to create each one to get the depth and shadows just right. The artisan craftsmanship that goes into the Ghost borders on insanity.
Don't even get me started on the sound system. You won't find any sub speakers in the doors. Tweeters sure, but Rolls has hidden the other speakers in the doorsills and the roof. Not so much hidden, but made them part of those areas to help your musical experience be even better.
The new Ghost is also HEAVIER than the outgoing model. Why? Because it's quieter, more technologically advanced and, well, serene. Serene to the point where the engineers have worked on the acoustical resonance of every assembled body piece of the car to harmonically match.
There is also a new suspension for Ghost. Our Rolls representative walked us through the new setup but the only thing that stood out in my mind was that there are a set of dampers on top of the dampers.
Yes, it has dampers for its dampers. There is literally suspension on top of suspension to smooth out the suspension. If what I saw on the video the Rolls' representative was accurate, then it works. Magically. And I can't wait to experience it.
In fact I can't wait to experience all of it. This car is something truly special and I hope it lives up to my expectations when it comes time to turn a wheel.