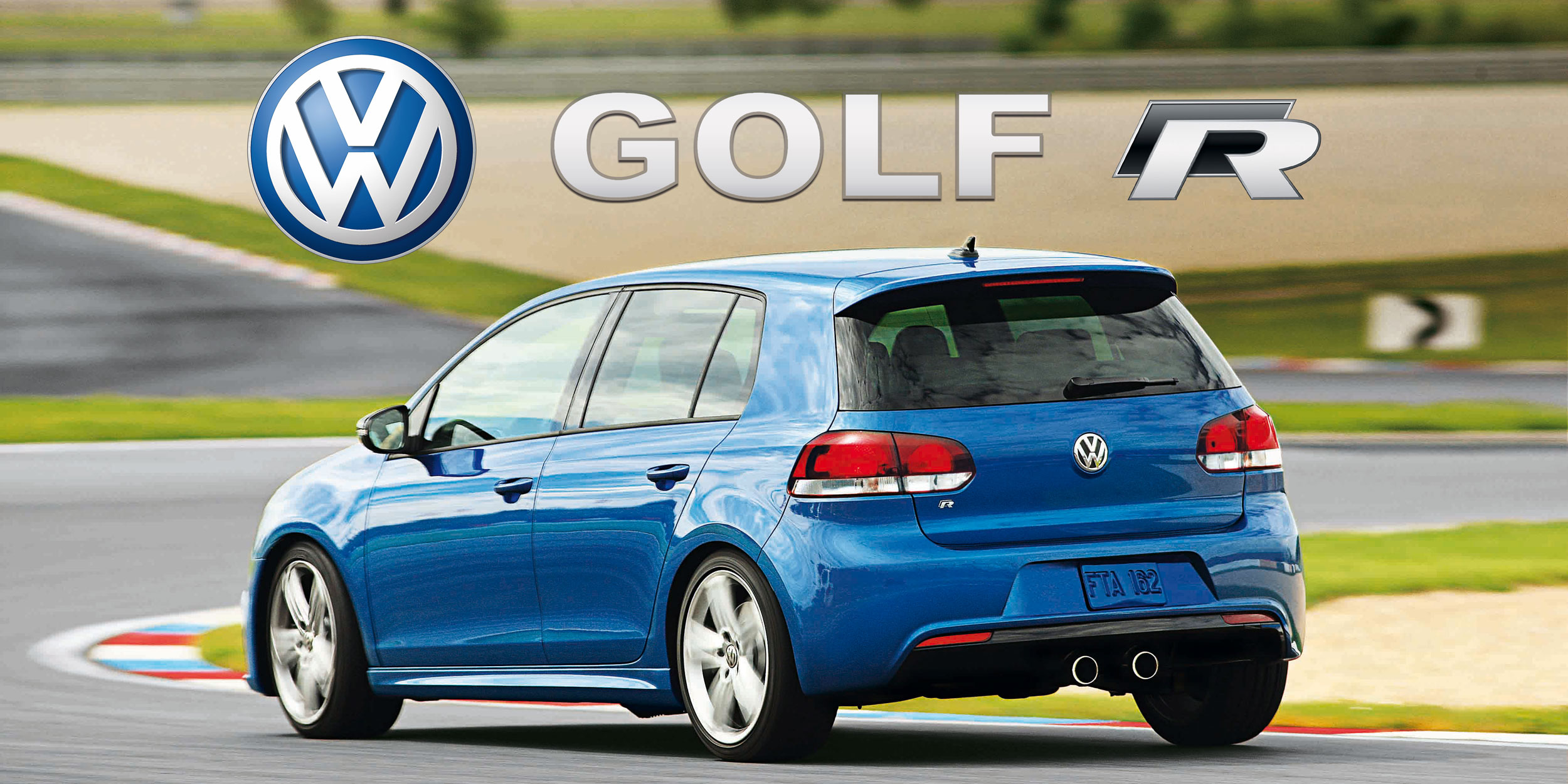 The predecessor to the Mk VI Golf R was Volkswagen's R32. It featured a 3.2-liter VR6 six-cylinder engine that put out just under 250hp. People seemed disappointed when the new Golf R came out with a turbocharged four-cylinder. But that four-banger put out more power (265hp) and, above all else, was lighter. That changed the steering and handling dynamics of the top-of-the-line Golf by leaps and bounds. The Haldex all-wheel-drive system also provided sure-footed traction that helped catapult the R from corner to corner or helped slingshot the car through traffic.
I first saw the Golf R at its unveiling during the 2011 New York Auto Show. I fell in love with its lines (typical Golf evolution rather than revolution) and the package as a whole. When the model finally hit the streets I had a chance to test-drive one. I started giggling about two minutes into the drive. The R was so tossable yet felt so controllable that I couldn't help but laugh. I didn't stop laughing either, not for the entire drive. Thankfully it was only about a 15-minute demo otherwise I'd probably have a perma-grin like The Joker. Immediately after getting out of the R I got behind the wheel of a brand new GTI thinking there is no way the R can be that much better than a GTI. Yet it was. I placed an order that day.
My own Golf R was the first of the 2013 model year and I drove it for 60,000 miles before my son inherited it for his 17th birthday. That car taught me more about cars than any other car I've ever owned. Having driving pleasure in the real world wasn't about more power, or being rear-wheel-drive, but it was a combination of size, weight, power, access to that power (read: MANUAL transmission!), visibility, and confidence that the car will deliver whatever I asked of it. The Mk VI Golf R never disappointed.