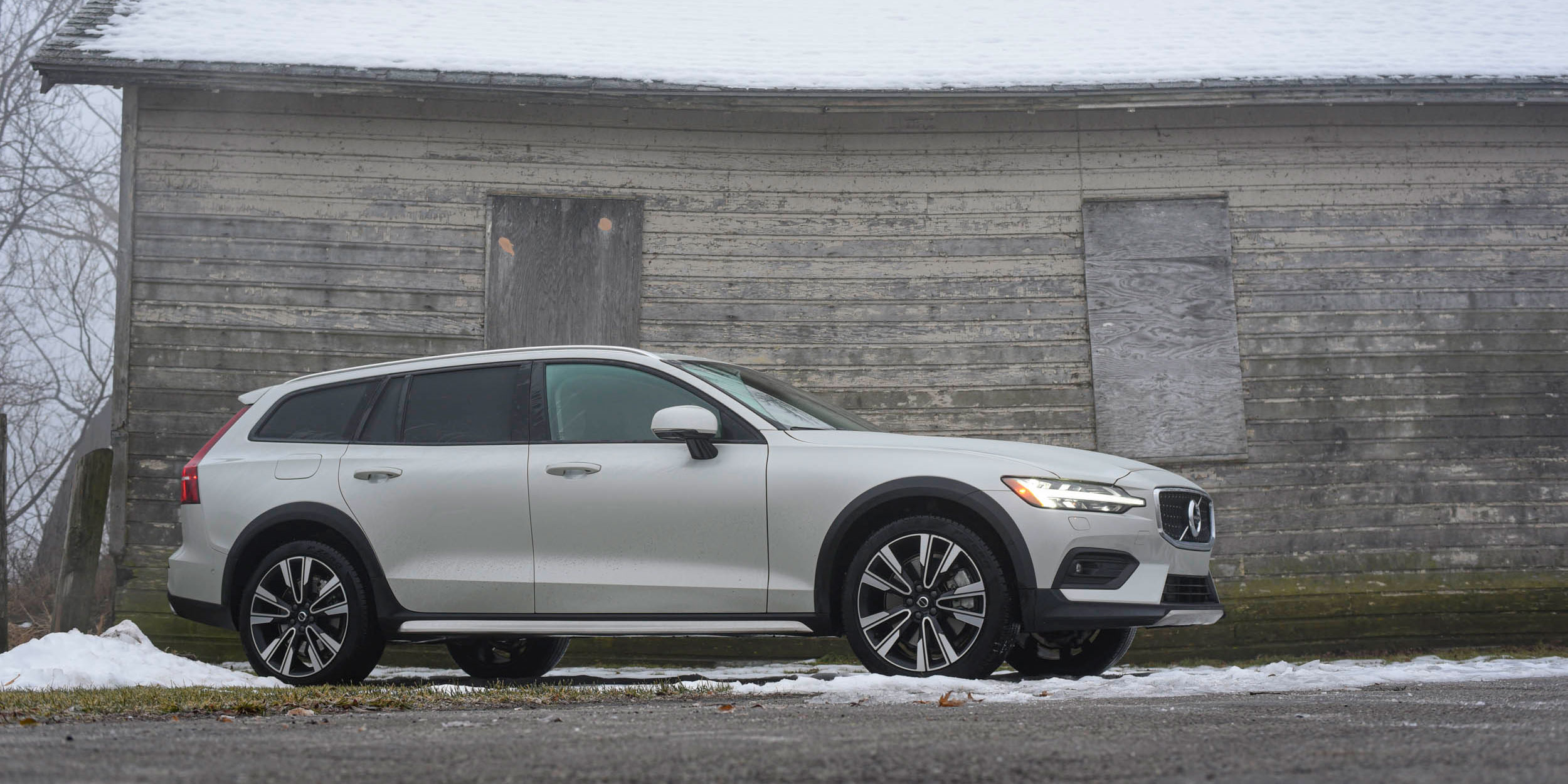 Words and Photos by Jennifer Jensen
WAGONS
I know you've all heard this before. It's an age-old argument and people are probably sick of hearing it but I seriously do not understand why station wagons don't sell better here in the US.
They offer everything an SUV does with the exception of a tall ride height. They handle better than SUVs, they get better fuel economy than SUVs, and they typically look nicer than SUVs.
My dad had station wagons. He had a sweet one with a third row flip-up seat that faced backwards. We used to fight over who would get to sit in that seat.
There's nothing like staring into the driver's eyes of the car behind you. Maybe if we still had rear-facing seats in station wagons drivers would stay off their phones!
I had a car accident in a station wagon. A Chevy Celebrity that was my also my dad's.
It was a dark and stormy night of the winter in northern Illinois variety. The roads were covered with a nice fresh layer of sheer ice and as I trudged along slowly I witnessed an accident happen in front of me.
The Celebrity had no anti-lock brakes so I pumped as furiously as I could with my foot while the car started a perilous sideways slide into one of the already damaged cars. I hit that one right behind my driver's door and spun around crashing into the other car involved in the accident.
Both of the other drivers were ticketed and I was awarded a trip to the hospital with a concussion after putting my head through the driver's side window.
However, even after that horrific incident I have still always held an affinity for station wagons.
Even after National Lampoon's Vacation I have still loved station wagons.
There have been some cool wagons as well. Dodge had the Magnum, the Audi RS6 has made a comeback to these shores, even the Ghostbusters had a badass wagon.
Volvo has always known how to do station wagons properly and they are just getting better with each and every generation. The V60 Cross Country is no exception.
THE LOOKS
I mean, seriously, have you seen the Volvo V60 wagon? It is gorgeous.
Make it a Cross Country version (jacked up a little bit for a full 8.3-inches of ground clearance) and it looks gorgeous with an air of ruggedness.
Unlike Volvos of yore, this V60 is no flat-fronted two-box design without an ounce of flare.
It is streamlined with an air of aggression in the nose. The side profile is so slick it looks like it could slip between falling snowflakes.
The back end is clearly a Volvo and features the same wrap around and up taillights as on other models.
Actually, come to think of it, the entire Volvo lineup is so well done and complimentary to each other. SUVs to sedans to wagons it is clear when you see a Volvo that it is a Volvo and nothing else.
UNDER THE SKIN
That unified design theme carries through into the elegantly appointed cabin.
Volvo's nine-inch Sensus touchscreen dominates the center dash but unlike many other cars today it is very well integrated and looks to be part of the design rather than an added on afterthought.
The seats are comfy as ever and they cradled my body like they actually cared about how I felt when behind the wheel.
Our test car had the optional ($4,000) Bowers & Wilkins premium sound system and the tweeter that sits atop the dash looks like a piece of fine jewelry with its metal glinting in the sun.
The wood inlays are trimmed by a thin line of aluminium and it adds a sense of sophistication without being gaudy or overwrought.
Our tester also had the aptly named "Cross Country Pro Package" that added four-zone climate control, some additional exterior and interior trim pieces and décor but, most importantly, 4-way lumbar and thigh extenders to the front seats.
There is ample room in the second row for tall folk and all seating positions are just plain comfortable.
The V60 Cross Country is the kind of car you get in and just want to drive and drive and drive. Long distances being smothered with comfort, quiet and one of the nicest sound systems on the market.
MOTIVATION
What keeps you going for all that driving? A fuel-efficient and powerful four-cylinder, that's what.
The now familiar 2.0-liter turbocharged four-cylinder under the sculpted hood of the V60 Cross Country is packed with 250 horsepower and 258 lb-ft of torque.
This engine is not the twin-charged (supercharged AND turbocharged) variant you can spec in other Volvo products, but it is more than enough to properly motivate the V60.
The eight-speed automatic does a fine job of selecting the appropriate gear based on driving demands and it did what a good automatic should do…blend into the background.
The all-wheel-drive system does a very good job of providing traction when and where it is needed. And the suspension provides a firm but solid ride that responds willingly to inputs from the wheel.
There wasn't a moment when I felt I wanted more power or more traction from the V60.
I didn't use the optional Park Assist Pilot but promise to do so in the next Volvo equipped with that option. I guess I just like parking cars myself.
WAGONS ARE SPECIAL
So what sets the V60 apart from its S60 sedan counterpart? The wagon back end of course!
While the S60 does drive a little more sharply than the V60, the wagon makes up for that slight deficiency by having a massive back end that will hold anything and everything.
From dogs to furniture to electronics to tailgating treats, wagons can do it all and the V60 excels at it.
There is the obligatory hands-free tailgate so you can just wave your foot under the back end and as long as the key is on your person the sensors will detect your foot and open up the lift gate for you. The Volvo system worked every single time I tried…which was a lot, and more than can be said for some competitors.
Something else Volvo does is provide several aftermarket products to make the most use out of that wagon back end.
From luggage nets to dog gates and plastic storage compartments for the floor, the company does its best to make sure you can fully utilize the available cargo room.
Everything about the V60 is about service to its owner. It is a car that aims to please by checking every box possible. It is a partner in your day-to-day activities and it does so incredibly well.
If you are in the market for a new vehicle and you think you need the latest SUV from whomever, do yourself a favor and drive a station wagon. Your local Volvo dealer has a few you can try.