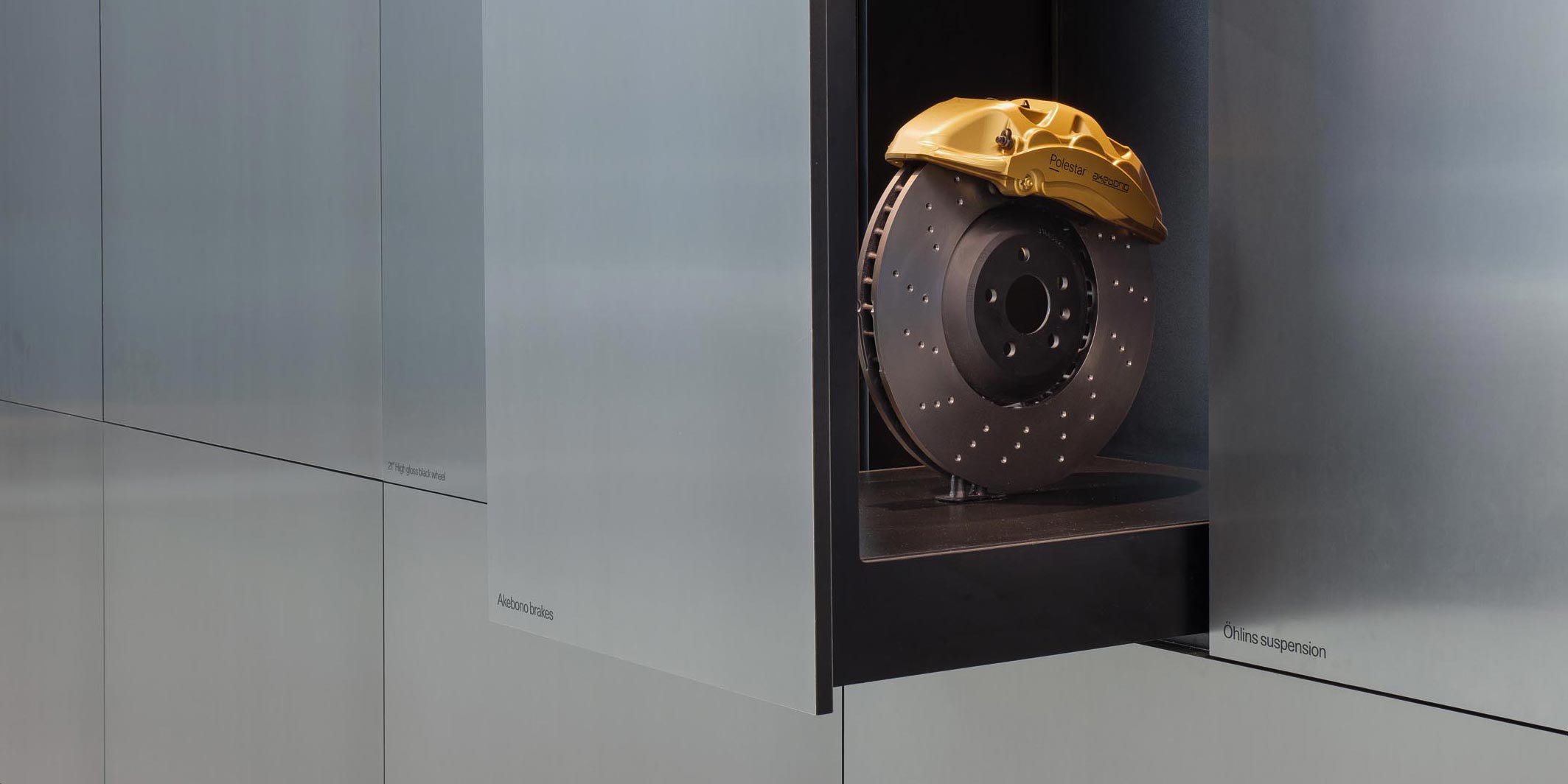 The location of the first Polestar Space retail environment will be confirmed soon and when it opens, the Polestar Space will bring a new approach to automotive retail. Instead of traditional car dealerships, Polestar Spaces will be environments where customers will be able to physically interact with the modern digital brand. Polestar Spaces will be opened in major metropolitan centres, typically in the company of other innovative brands.
Polestar is now creating the interior concept for Polestar Spaces, developing ideas in a new retail lab. The interior concept will reflect the same minimalist and uncompromising design as Polestar's cars, and will be curated to show elements of the company's design language, philosophy and brand experience in a manner similar to art installations. Components such as wheels and carbon-fibre sections will stand alone to exhibit their own unique design attributes. Material finishes including paint colours and interior leather samples will also be presented in a unique context.
"Polestar will be a fully digital brand, but a Polestar Space is where customers will be able to come into direct contact with us," says Thomas Ingenlath, Chief Executive Officer at Polestar. "In a Polestar Space, they'll meet and interact with a Polestar brand and product expert, see the engineering under the skin as well as be able to take a test drive.
"A visit to a Polestar Space will be a very different experience to today's typical car dealership. We aim to surprise and delight our customers, removing the hassle that comes with traditional car ownership. As the customer will order the car online, they won't experience hard-sell, commission-based salespeople in a Polestar Space. Our customers will never feel pressure to sign a contract. Polestar is a multi-channel brand which is why it must be supported by a unique retail experience – one which embodies the Polestar philosophy in every way.
"By the middle of 2020, we aim to have opened up to 60 Spaces around the world to support the key launch markets for the brand. As we progress, we will open Spaces in more locations to support our retail development, making the brand more accessible with the opening of each new Space," concludes Thomas Ingenlath.