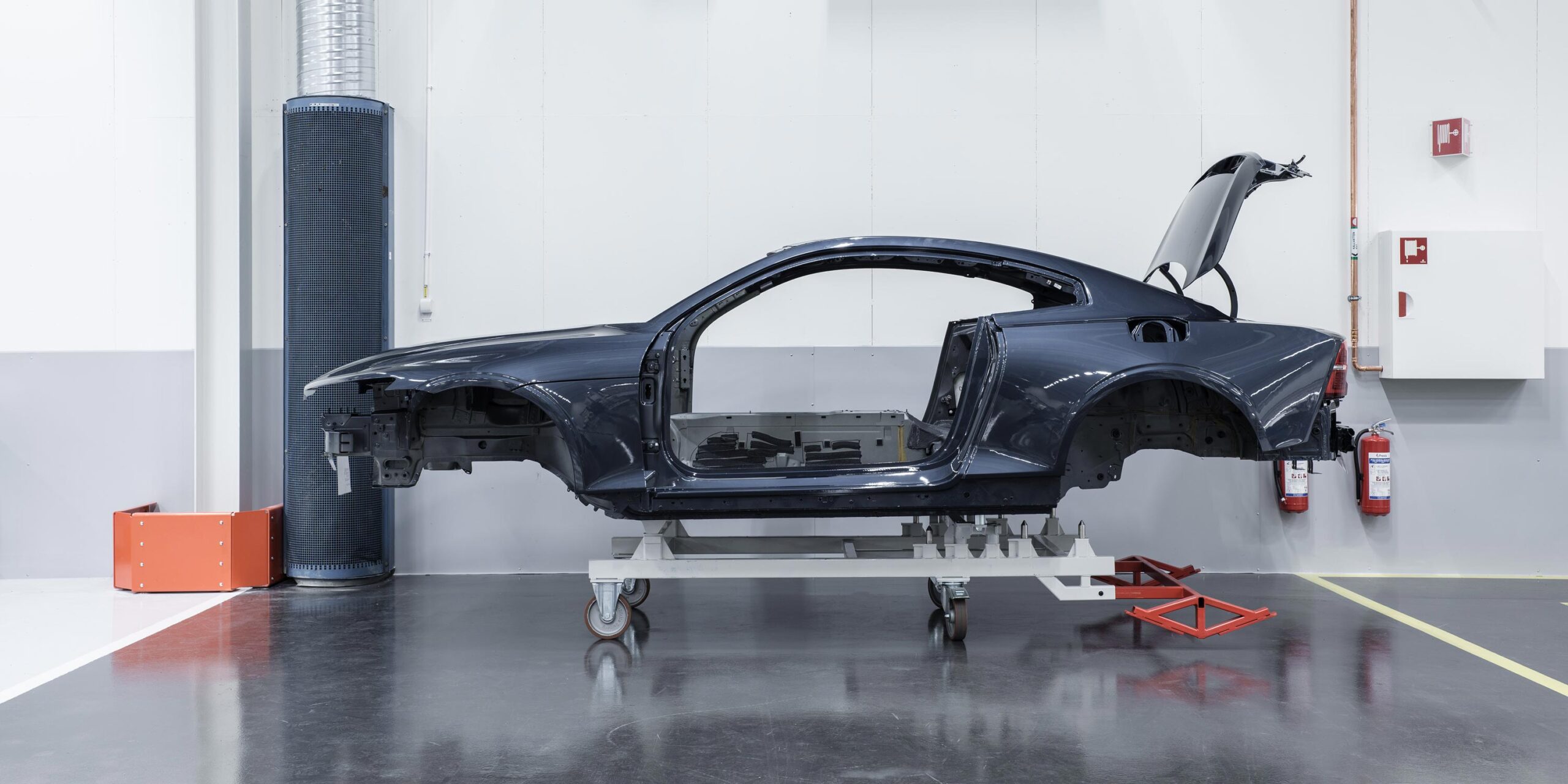 Momentum in the development of the Polestar 1 has increased with the production of the first series of road-going verification prototype (VP) cars in Sweden. Produced for a number of purposes including crash tests, weather testing and on-road assessment, the VP cars form the very first fleet of Polestar 1 cars on the road.
Construction of the cars, which takes place in a specialised prototype production facility in Gothenburg, is largely done by hand. It acts as the first testing phase for production of Polestar 1 customer cars which will be built at the new Polestar Production Centre in Chengdu, China. The carbon fibre-body of the Polestar 1 required the development of new specialised production equipment and construction techniques that will be transferred to the factory and used to build the production cars.
"The assembly of the VP cars means that the Polestar 1 has taken its next step towards production," says Thomas Ingenlath, Chief Executive Officer of Polestar. "This first batch of 34 cars will enable our engineers to tune the finer details of the car, ensuring that the Polestar 1 is perfect when we start to produce customer cars in the middle of next year."
Production of the Polestar 1 marks the first time that a brand in the Volvo Car Group has explored carbon fibre construction. The VP cars have allowed engineers to design, test and execute complicated construction processes with positive results.