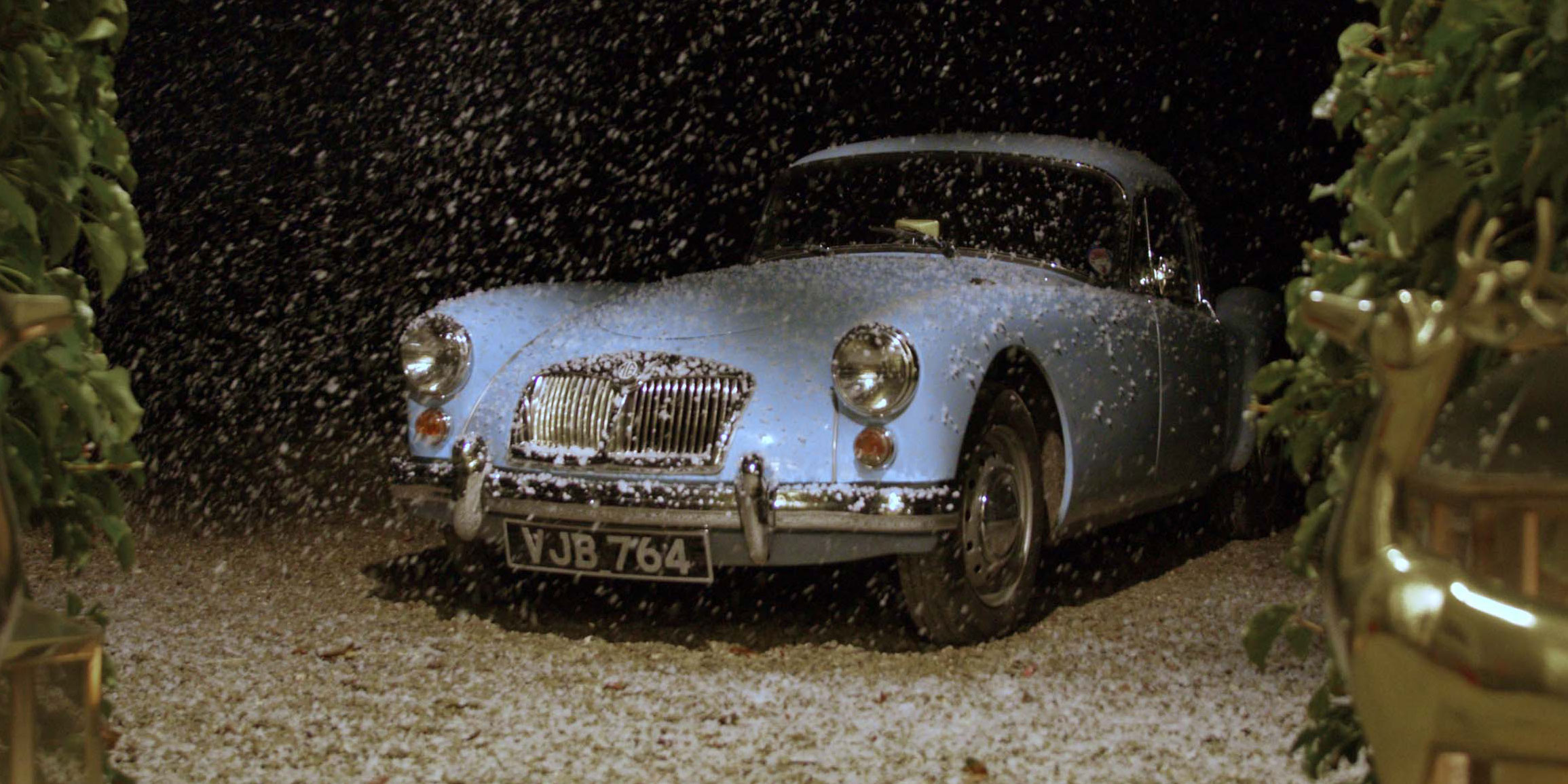 Hagerty launches heart-warming Christmas film encouraging people to look after their loved ones over the festive season…particularly those locked in garages and parked on driveways
The feel-good film tells the story of father/ son relationship that ends with a touching reunion between man and machine
Hagerty passionately promotes regular use of all types of classic car through a comprehensive motoring activity programme and the famous Festival of the Unexceptional event
Classic cars are often thought of as a part of the family, packed with memories and often taking up far more of our precious leisure time than our families might like them to, they are highly cherished and are much more to their owners than just a car.
Christmas is a time for friends, family and fun, a time to relax, reconnect and reunite. But we must not forget about the mechanical obsessions in our lives that may lay unused in garages, on driveways or tucked away in storage over the festive season.
This Christmas, Hagerty urges us to spare a festive thought for lost loves…the ones that got away and the ones you long to see again. Many car enthusiasts mourn the loss of a much-loved car, feel regret over a forced sale or fondly recall the car they owned in their youth. These cars live on in our hearts long after they leave our lives.
In the latest Hagerty film we follow a father and son, both car enthusiasts, where a fireside chat over a long-ago-sold MGA leads to a chance discovery and a deeply touching reunion. It is a truly heart-warming Christmas tale that will resonate with car fans around the world.
The story was inspired by some of the many stories told to the Hagerty team as owners arrange insurance for their vehicles, an example of the levels of trust and understanding Hagerty has with their clients. Some of these stories translate into features published on the Hagerty website, one particular story that had an impact on this film involves an MGA reunion, and can be read here: https://www.hagertyinsurance.co.uk/articles-and-resources/all-articles/2018/11/26/friends-reunited
Hagerty Managing Director, Marcus Atkinson said "Classic Car owners are hugely passionate about their vehicles and mourn the loss of a great car in the same way as they might a lost love. At Hagerty we welcome classic cars of any value, shape or size and understand the obsessive relationship owners form with them. This Christmas we urge everyone to love the cars you own, and to seek out the ones you may have lost along the way. This is the season to be close to those you love the most but do remember that a classic car is for life, not just for Christmas."
Hagerty International is regarded as one of the world leaders in classic car market analysis and the valuation of classic cars. Regular market reports are published by Hagerty taking data from owners, collectors, car sales and auctions from around the world to give an accurate overview of the classic car market, its stability and value.
Hagerty would like to thank the following for their help with this production:
Bicester Motion
Bicester Heritage
Bonhams MPH
David Cox at Robert Glover
Petroleum and Co