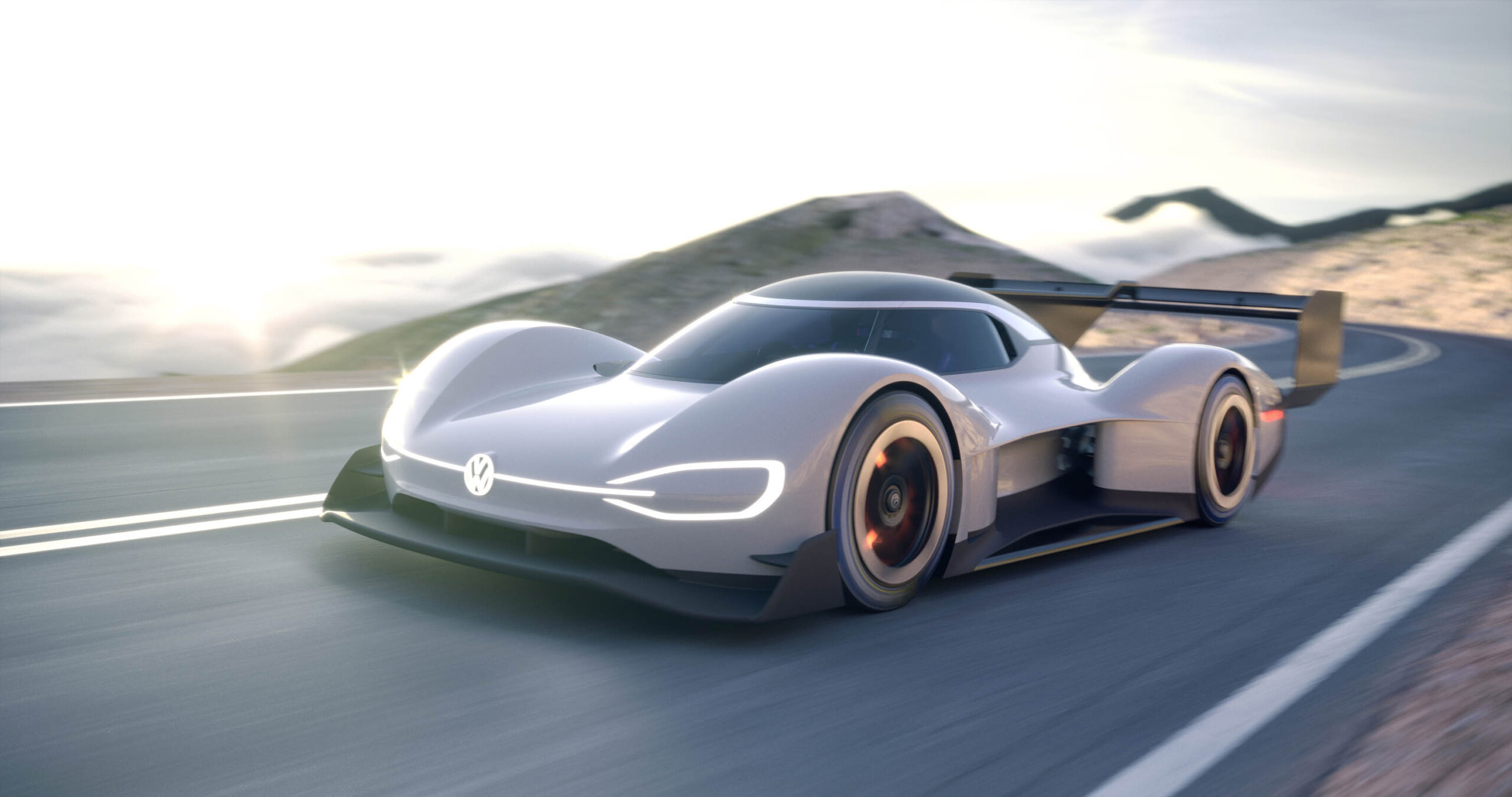 Spotlight: Pikes Peak super sports car to be unveiled
Record attempt on June24th: Volkswagen competes in legendary American hill climb race with an all-electric racing car
Wolfsburg (D) – It is the start of a new era in motorsport for Volkswagen – and one thing is already certain: This Volkswagen is set to electrify its public. When the I.D. R Pikes Peak is presented to the public on the coming Sunday, 22 April, it will be Volkswagen's first fully-electric racing car. Lightweight construction and aerodynamic perfection contribute to an exciting design, which houses a powerful electric power unit. The I.D. R Pikes Peak will first take its place under the spotlight of the international media at the racetrack in Alés, France – home of world-class driver Romain Dumas (F), who will be at the wheel for the Pikes Peak Hill Climb – before the official test programme gets underway just one day later.
KEY DATE, 24 JUNE 2018 – ONE GOAL: BREAK THE RECORD FOR ELECTRIC RACING CARS
The event on Pikes Peak, reverently known as the "Race to the Clouds", starts at 2,862 meters and finishes at 4,302 meters above seal level. For the most spectacular hill climb in the world of motor racing. Volkswagen took part with an iconic and spectacular twin-engine Golf in 1987 but came up just short of victory. The goal is now to settle that score by setting a new record for electric cars.