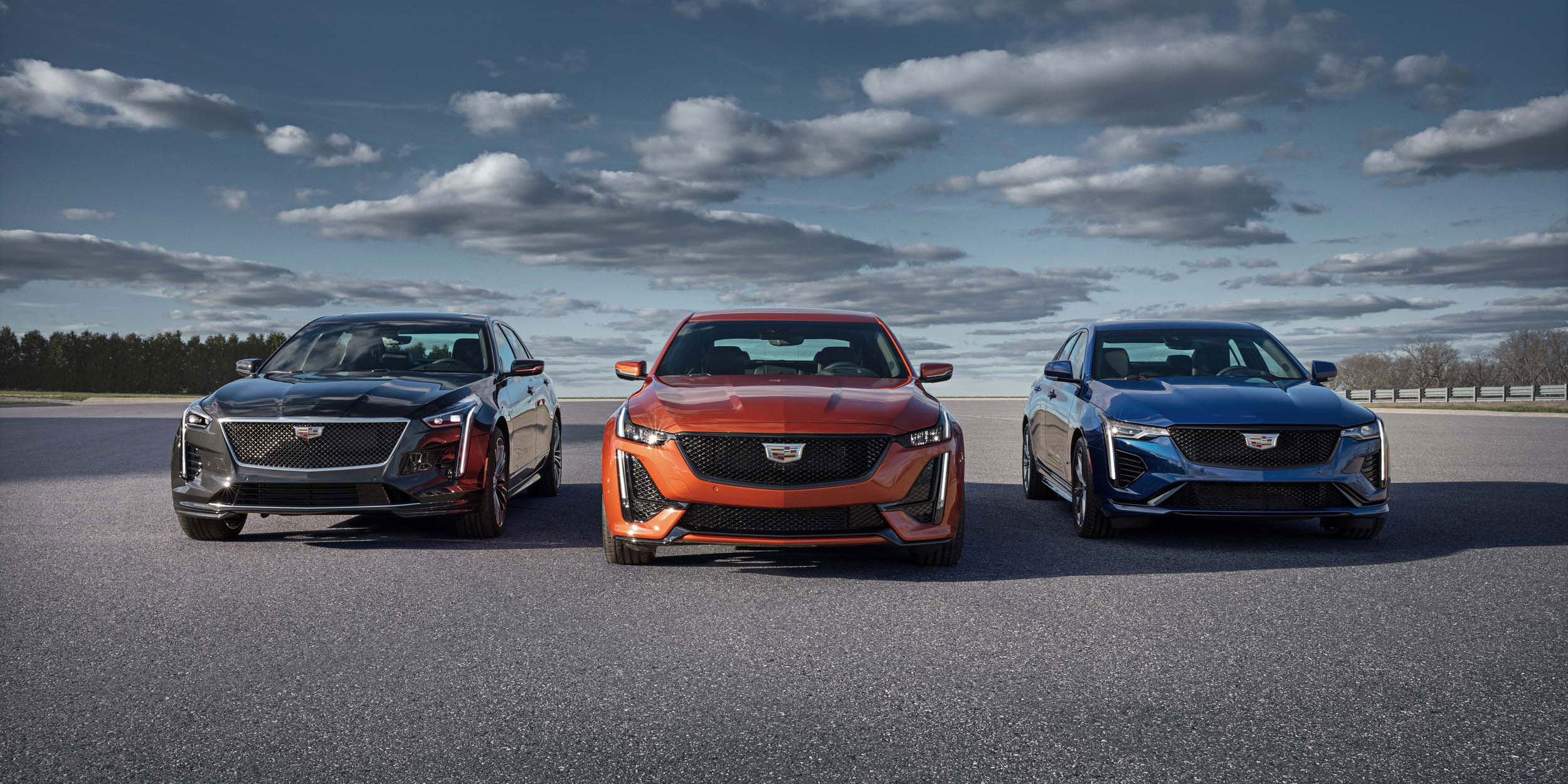 2.7L Dual Volute turbocharged engine is a unique option for a high-performance sub-compact luxury sedan
Offering segment-leading torque was not an accident. For the 2020 Cadillac CT4 engineering team, it was a priority. There are numerous factors that contribute to the CT4's outstanding performance, including its rear-wheel-drive-based architecture, transmission and near-perfect weight distribution. However, the main contributor to the car that the Cadillac engineering team refers to as a "torque monster" is its unique engine.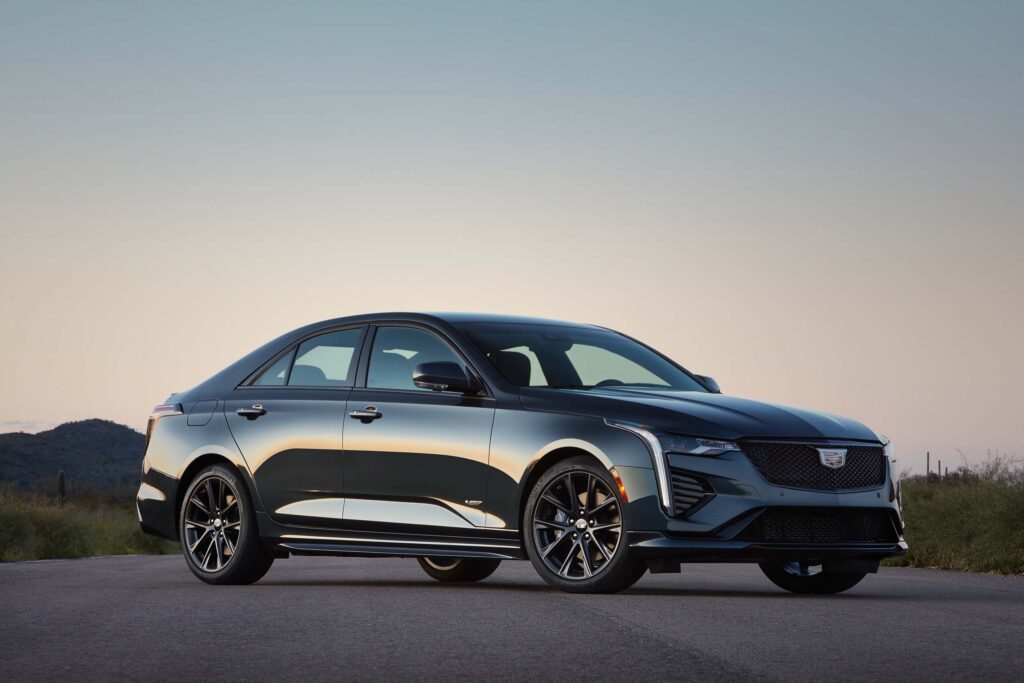 A dual volute 2.7T engine is standard in the CT4-V (325 horsepower and 380 lb.-ft. of torque) and available in the CT4 Premium Luxury (310 horsepower and 350 lb.-ft. of torque) 1. The engine was originally developed as a clean-sheet design for GM with first use in the 2019 Chevrolet Silverado and GMC Sierra. But from the beginning, this engine was also planned for Cadillac's new sub-compact sedan as well. And for CT4, what is under the hood is much more than a truck engine.
"While the CT4's 2.7T engine shares basic engine hardware with the GM trucks, CT4's refinement and manners are delivered through Cadillac-specific content and tuning. The result is faster response, more power and more torque in the CT4," said Kevin Luchansky, Cadillac assistant chief engineer, Global Engines. "The engine is matched perfectly with a segment-exclusive new 10-speed transmission, both being low mass with low inertia, which provides rapid rpm build and very crisp shifting."
The 2.7T engine benefits from low mass, without compromising output. For example, the Cadillac 2.7T engine provides higher horsepower (+5 horsepower) and torque (+65 lb.-ft.) than the famed Cadillac Northstar V-8 engine of the past, but weighs 140 pounds less. The dynamic benefits of the 2.7T engine's output, performance and low mass create a significant advantage in the vehicle's ride and handling.
Furthermore, the engine reaches peak torque at only 1500 rpm in the Premium Luxury – 1800 rpm in the CT4-V – and stays there until 4000 rpm with a very gradual drop-off later in the rpm band. This allows the CT4 and CT4-V to respond and accelerate faster across the rpm range and hold gear at lower engine speeds. Other, high-revving, low-torque engines require down-shifting gears, which takes extra time and can create turbo lag during acceleration.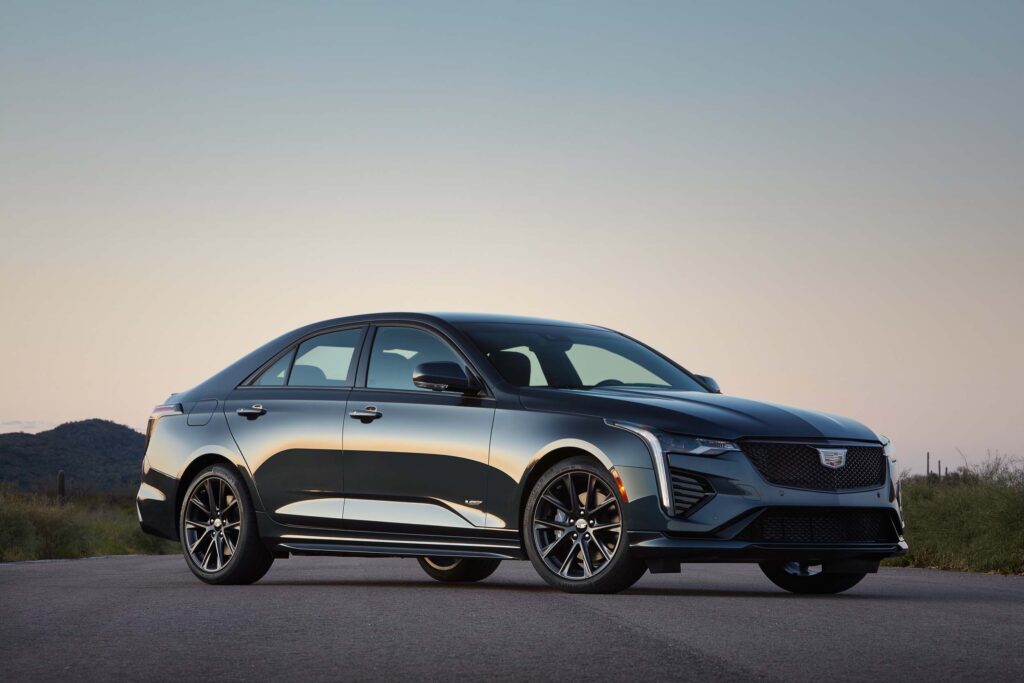 Dual volute turbocharger
The 2.7L Turbo engine in the CT4 and CT4-V employs a unique dual volute turbocharger that produces the highest efficiency for both the turbocharger and the engine, creating great low-end boost.
A volute is a spiral chamber that circulates exhaust air through the turbocharger to drive the turbine. The dual volute engine features two chambers stacked on top of each other – sending air to both sides of the turbine, spinning it quicker and more efficiently. Each chamber is integrated into the exhaust manifold, attached directly to the engine's cylinder head, which recovers heat for faster engine and transmission warm up, along with quicker turbo response.
"The benefits of the CT4's dual volute turbo engine are very noticeable on a track or on your daily drive. The engine harmonizes very well with the independent suspension, available limited slip differential and driving controls to provide exceptional levels of enthusiasm," said Dave Schmidt, Cadillac CT4 lead development engineer. "The car delivers the torque of a V-8, while providing the efficiency and vehicle balance of a smaller and lighter engine."
The 2.7L Turbo also features a three-step sliding camshaft design that allows for Low lift optimized for fuel efficiency, High lift optimized for performance and Active Fuel Management for maximum fuel economy. Both the dual volute turbocharger and three-step sliding camshaft are segment firsts.
Additional technologies include:
Active Thermal Management, which uses targeted engine heating and cooling to improve performance in hot and cold ambient temperatures.
An efficient electric water pump enables continual cabin heating, even when the engine is off during stop/start events. In addition, it provides after-boil protection after shutdown.
Tandem solenoid starter enables a faster response from a stop/start event and a smoother ignition restart.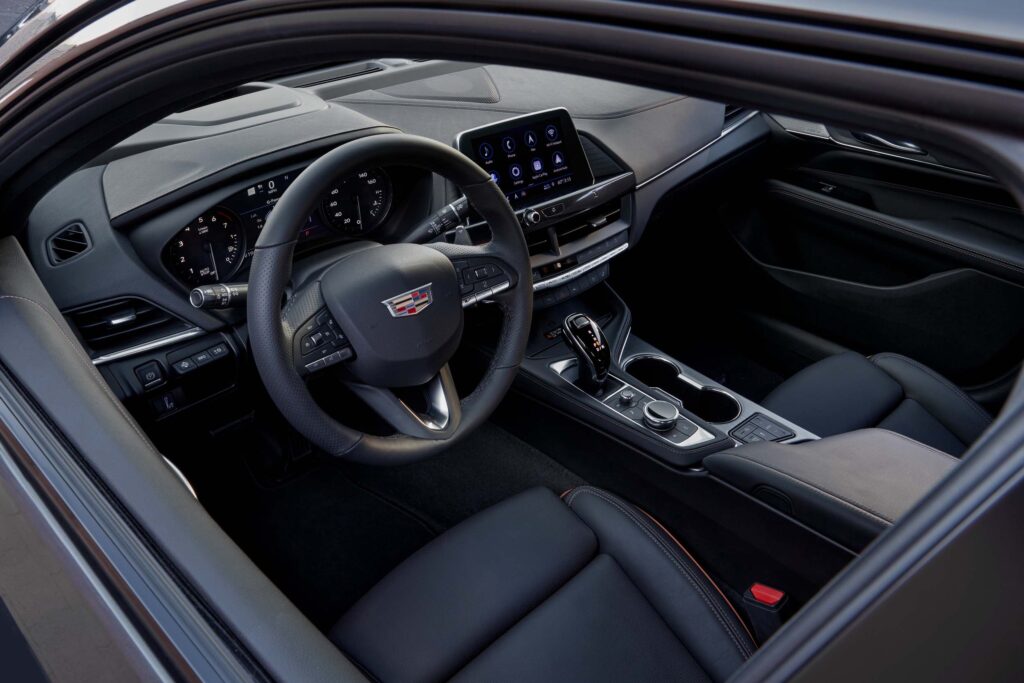 The 2.7L engine is built at GM's Spring Hill Manufacturing plant in Tennessee. The CT4 and CT4-V are on sale now at dealerships in the United States, Canada, Middle East, China2 and South Korea2. More information and vehicle availability can be found here. In addition, one-on-one video tours of the CT4 are available through Cadillac Live, a digital showroom providing a personalized car shopping experience.