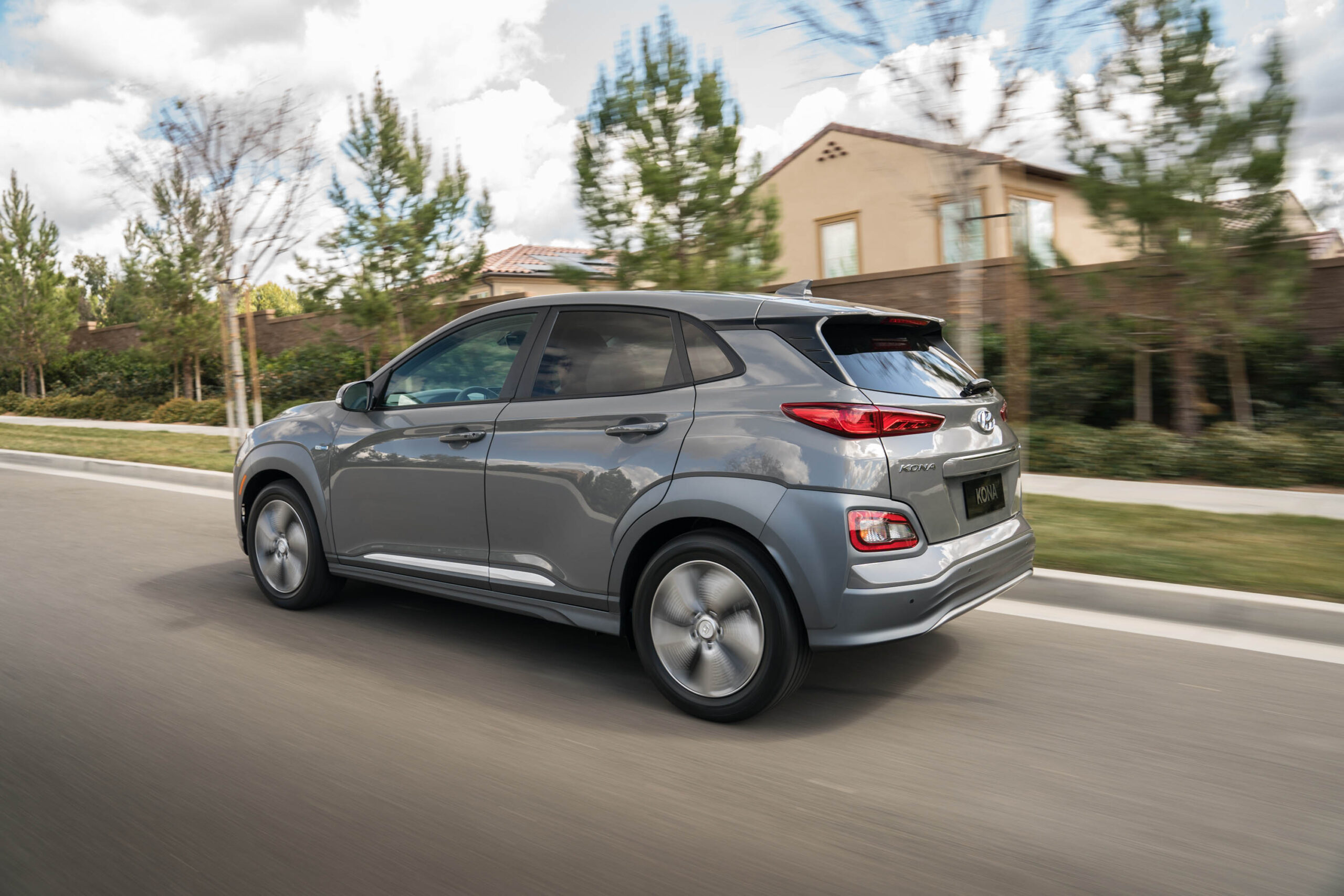 Generous 250 Mile Estimated Range Meets More Varied Lifestyle Needs
New Electric CUV offers Youthful Design, Sporty Driving Character, Leading Safety Technology and Advanced Infotainment Features in an Affordable, Compact Footprint
Abundant Suite of Standard Safety Equipment
NEW YORK, Mar. 28, 2018 – Hyundai today unveiled the U.S.-market version of its convention- breaking Kona Electric crossover at the New York Auto Show. Kona Electric rides on an all-new CUVplatform and is Hyundai's first compact electric crossover for the U.S. market, appealing to consumers with active, eco-focused lifestyles of all kinds. Kona Electric's exterior styling features voluminous, aggressive body styling complemented by a low and wide stance for great looks and confident handling in a variety of urban and adventure-oriented driving environments. It joins Hyundai'ssuccessful new Kona, Tucson and Santa Fe in a full line-up of Hyundai crossovers for the U.S. market. 2019 Kona Electric models will be produced in Ulsan, Korea and available in the fourth quarter of 2018, with initial availability in California and subsequently in the ZEV-focused states in the western and northeastern regions of the U.S. market.
"Our new Kona Electric crossover is a stylish and efficient compact CUV, tailored to the needs of customers who pursue eco-focused active lifestyles requiring generous range," said Mike O'Brien, vicepresident of Product, Corporate and Digital Planning, Hyundai Motor America. "We're confident it willset new standards for the electric-propelled compact CUV segment, with outstanding range flexibility, appealing design, cutting-edge connectivity and class-leading available safety features."