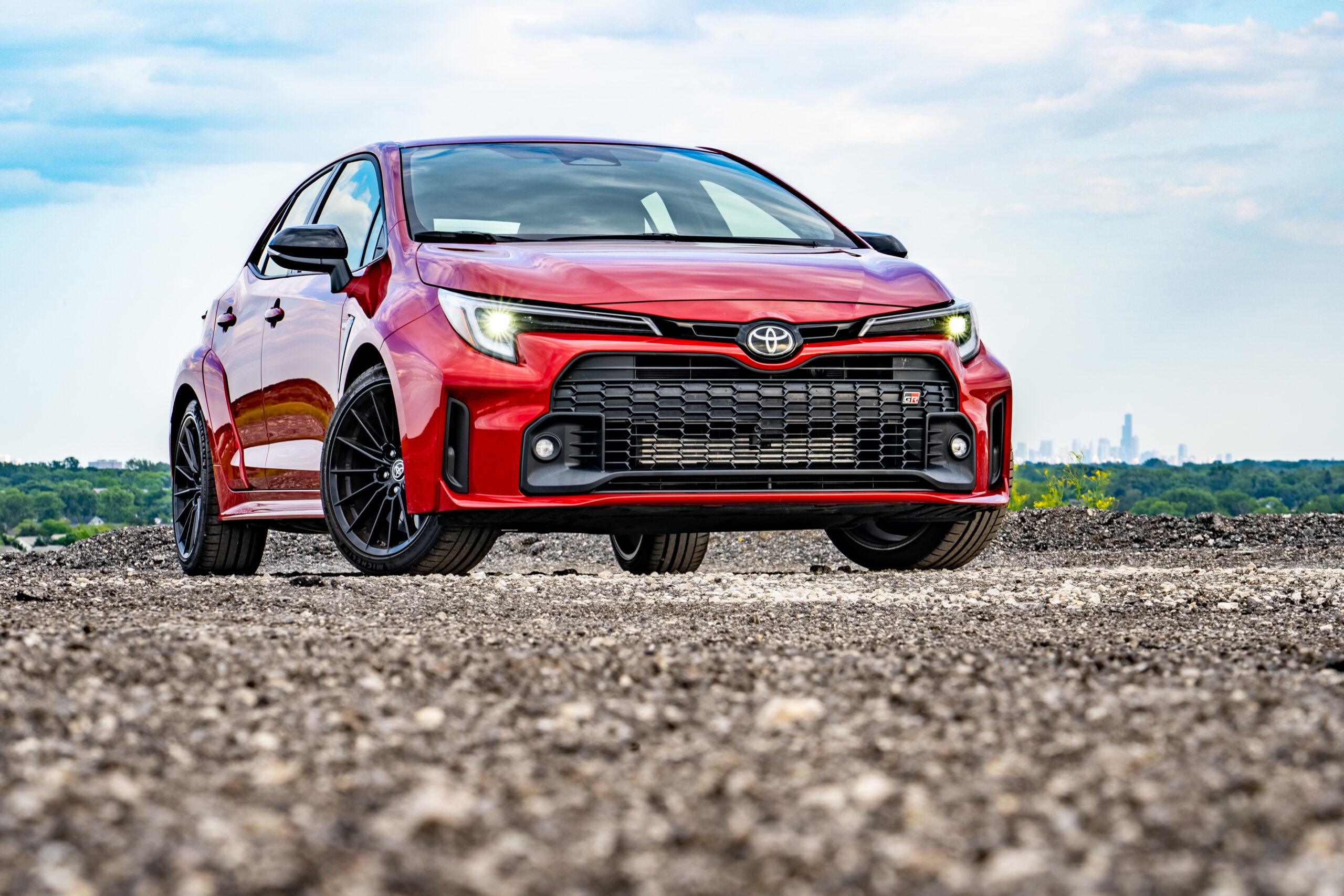 Enthusiasts Asked, Toyota Delivered
Every once in a while a car company will do something nice for the enthusiast community, and when it does, that is a time to celebrate the company and the car it has brought forth not for its practicality or economy, but for its ability to stir the soul. Today, that company is Toyota, and that car is the GR Corolla.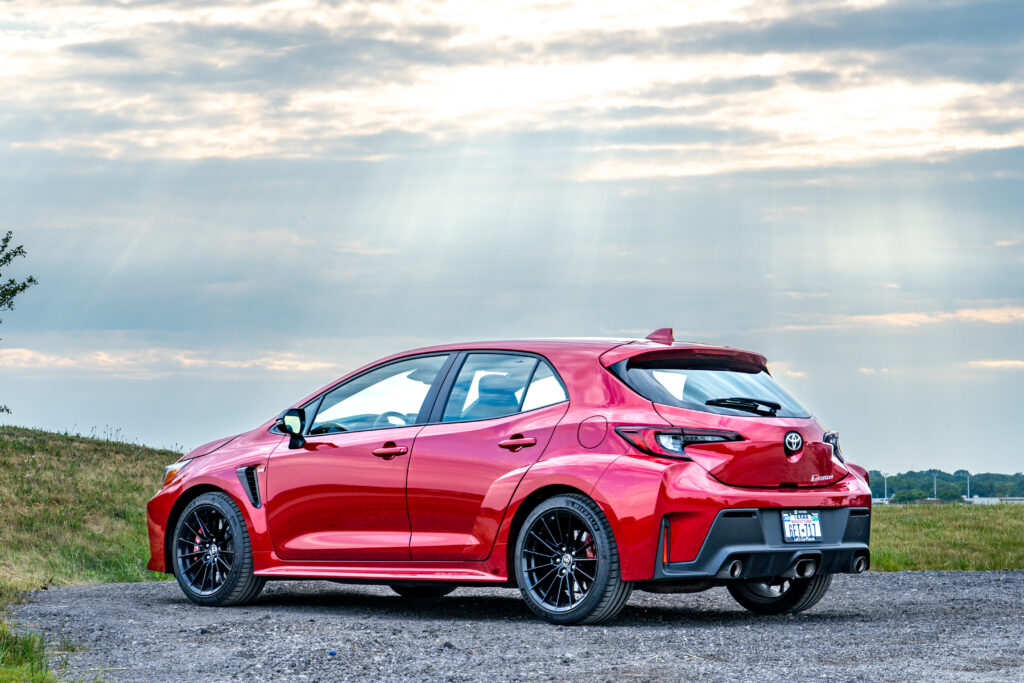 Do It Yourself Shifting
When Toyota first announced a 300 hp 3-cylinder, AWD turbo GR Yaris for every market but the United States, I was not alone in lamenting our loss of a fun hot hatch that could also serve as reliable, year-round transportation. But not long after making this disappointing news, Toyota redeemed itself – not by bringing us a new Yaris (which hasn't seen US shores in any form since 2020) – but by stuffing all the GR goodies from that hot Yaris into something we already had in the US market, the Corolla hatch. Then Toyota went above and beyond by blessing that GR Corolla with a variable AWD system, a wide-body design, fantastic grip, and – best of all – a 6-speed manual transmission with no automatic or DCT option. If you want to drive the best hot hatch Toyota has ever made, you need to do something you should have done anyway and learn to drive a stick.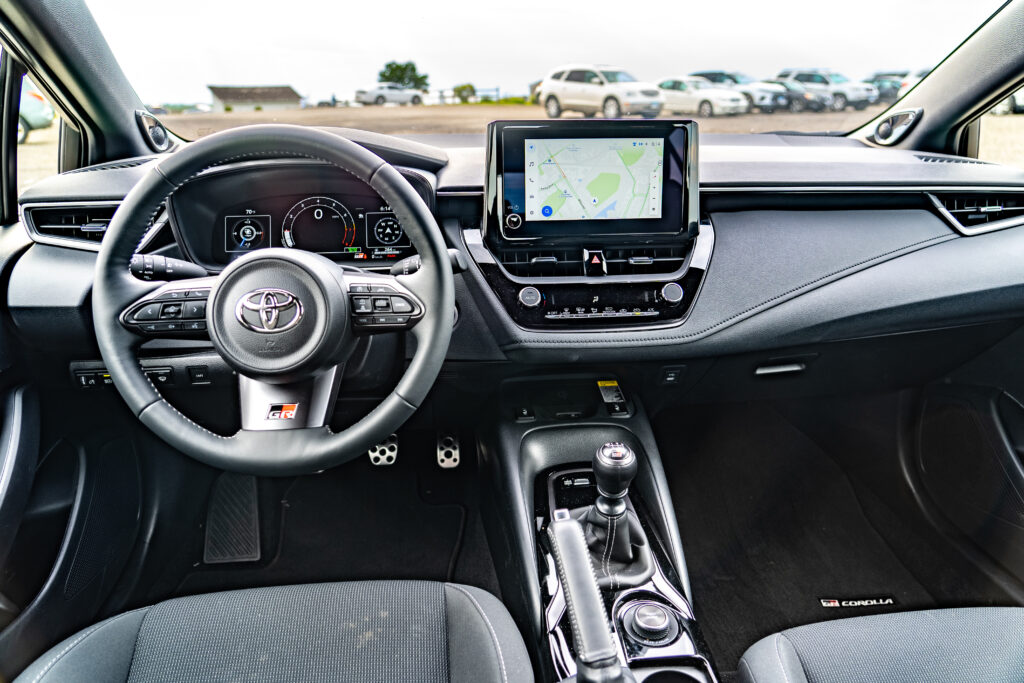 Why no other transmission option? Easy, the GR is all about having fun on four wheels, and there is no greater fun to have in sporty car than rowing your own gears. To that end, Toyota fitted the GR with a solid-feeling six-speed with positive, beefy engagements and a light-on-the-left-leg clutch that makes driving the GR enjoyable even at low speeds or in traffic. Toyota even kindly included a nifty feature that automatically raises the engine speed slightly as you release the clutch, making starting from a stop an easy proposition, even without using any throttle.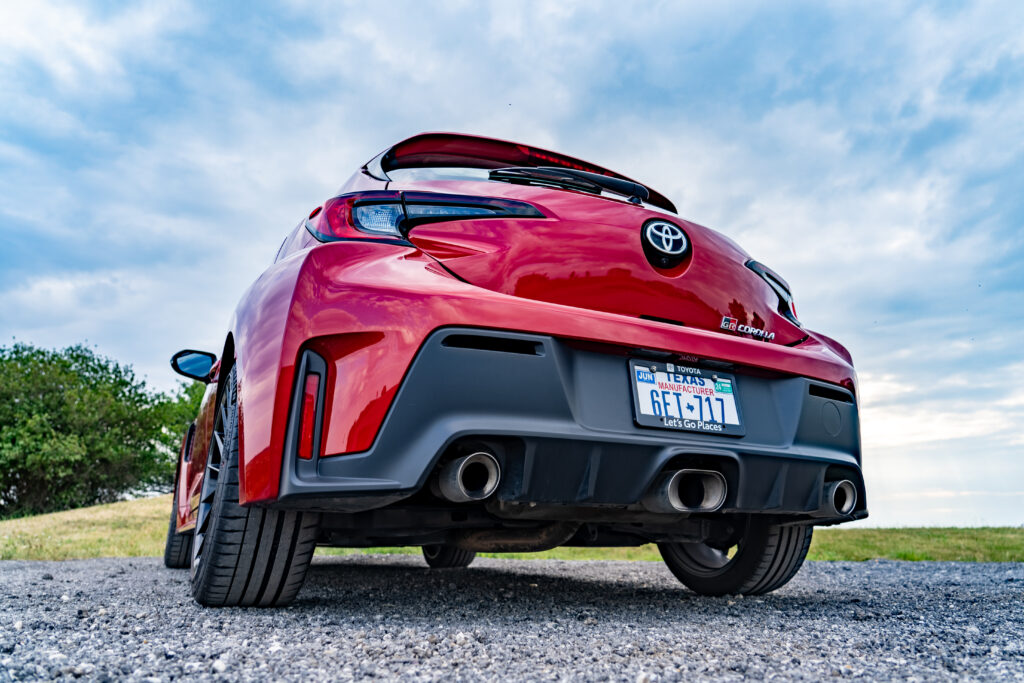 Wunderkind of an Engine
As great as the transmission is, we need to spend a moment to appreciate the wonder of an engine to which it's connected. Somehow, Toyota managed to squeeze 100 horsepower out of each one of the GR's three cylinders. If it weren't already taken by Ford, Toyota should have named the engine the Voodoo because that's what it must have resorted to in squeezing so much power out of a tiny 1.6L motor. Coupled with short gearing (final drive ratio is 3.45), this turbocharged power plant spins eagerly up to its 7,000 rpm redline. While the tach changes colors as you approach maximum engine speed, it still arrives astonishingly quick in the first three gears, mostly because it just never stops pulling. Maintaining any decent gas mileage in a GR is going to require a Godly amount of patience. We only saw numbers below 15mpg in city driving, mostly because we couldn't keep from revving this little jalapeño of a car.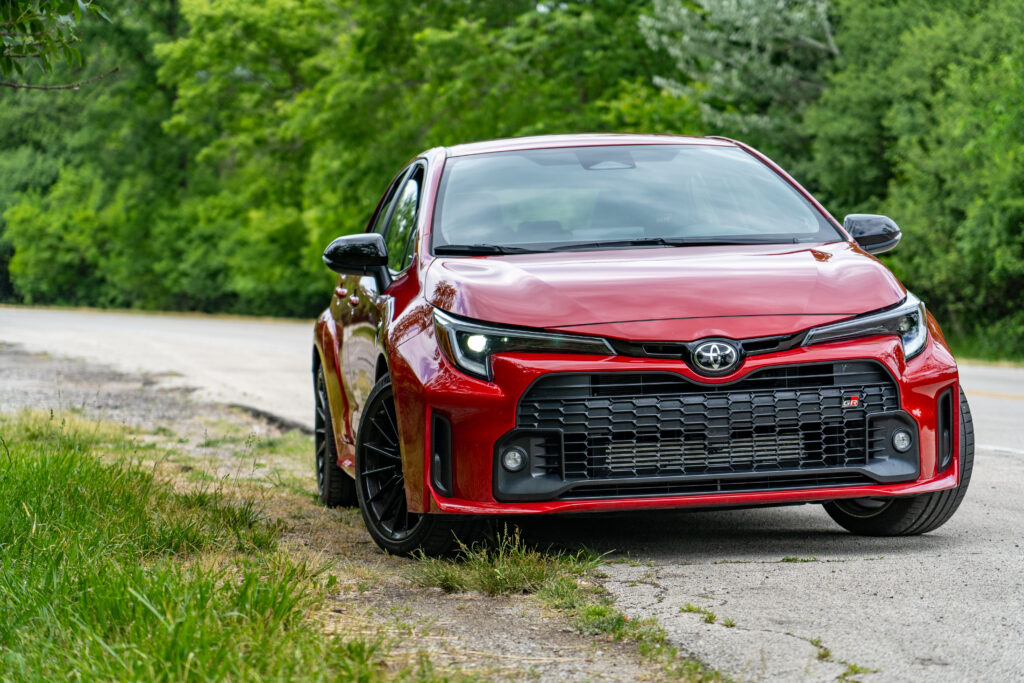 It Scoots
Performance is snappy, with published 0-60 runs taking just under 5 seconds (ours took mid-5's), and we didn't see an appreciable difference between the different AWD modes. Stay in the gas and hit your shifts (surprisingly easy to do) and it will hit a quarter mile in 13.7 at 101 mph on its way to a top speed of 142.9mph. Properly launching the car requires a lot of revs (around 5,000rpm seems to be the sweet spot) and a quick clutch engagement. The car then bolts off the line like a racehorse when the gates open. Launch it too low and it takes a bit for the turbo to spool up. We don't recommend launching hard very often if you'd like your clutch to last.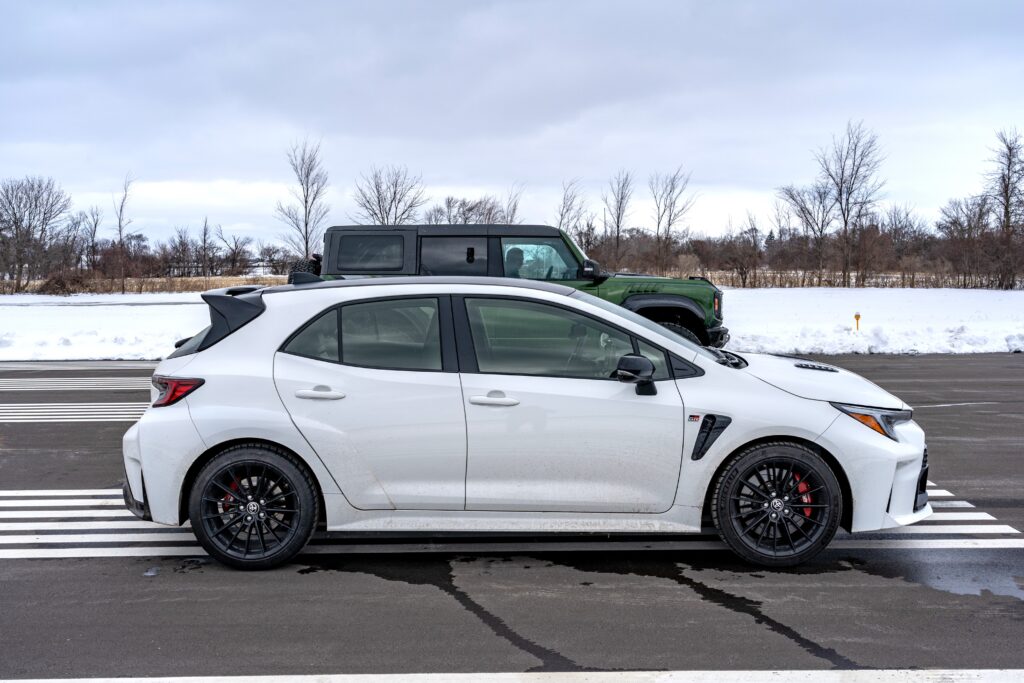 Three Trims to Choose From
Our test car was the Core GR Corolla, which is considered the "base" model. Above it are the Circuit Edition and the very limited production, 2-seat only MORIZO Edition. GR buyers will mostly be choosing between a Core or Circuit trim, the latter coming with premium JBL audio, a forged carbon fiber roof, vented bulge hood and a sporty rear spoiler, Brin Naub® suede-trimmed sport seats with red accents and a launch-year-exclusive Morizo signed shift knob. Best of all, the Circuit includes front and rear Torsen Limited-Slip Differentials (LSD) over the stock 4WD open diffs. The LSD diffs are optional on the Core with the Performance Package.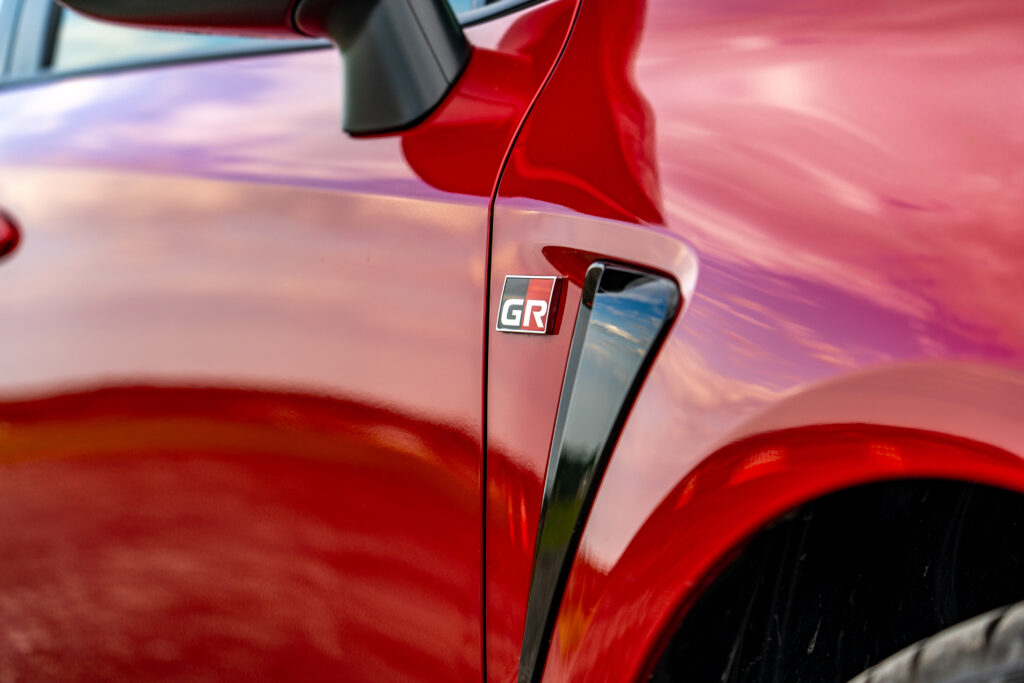 Track Star (with one exception)
Aside from the ever present fun and speed factor, driving the GR Corolla reminds me of years long gone when I owned another AWD turbo hot-hatch – a 1991 Eagle Talon. The GR has very supportive seats for the track or auto cross course, but I'm not sure I'd want to go cross country in them. The mysterious lack of an armrest would also factor in choosing something else for hours of highway driving. But if that driving was leading to a racetrack, it would all be worth it. A quick lap at Road America in a Corolla GR revealed that this little firecracker isn't just all show – it handles the track with confidence, fun and a neat exhaust note coming out of its three exhaust pipes (yes, you guessed it, one for each cylinder). The only drawback is that the gas and brake pedals are just a bit too far apart, making heel and toe a hit or miss prospect. While I'm sure a fat aftermarket gas pedal could solve the issue, there's no reason Toyota can't fix the issue with the next model year. There is automatic rev-matching though, so at least you won't be upsetting the car with your downshifts.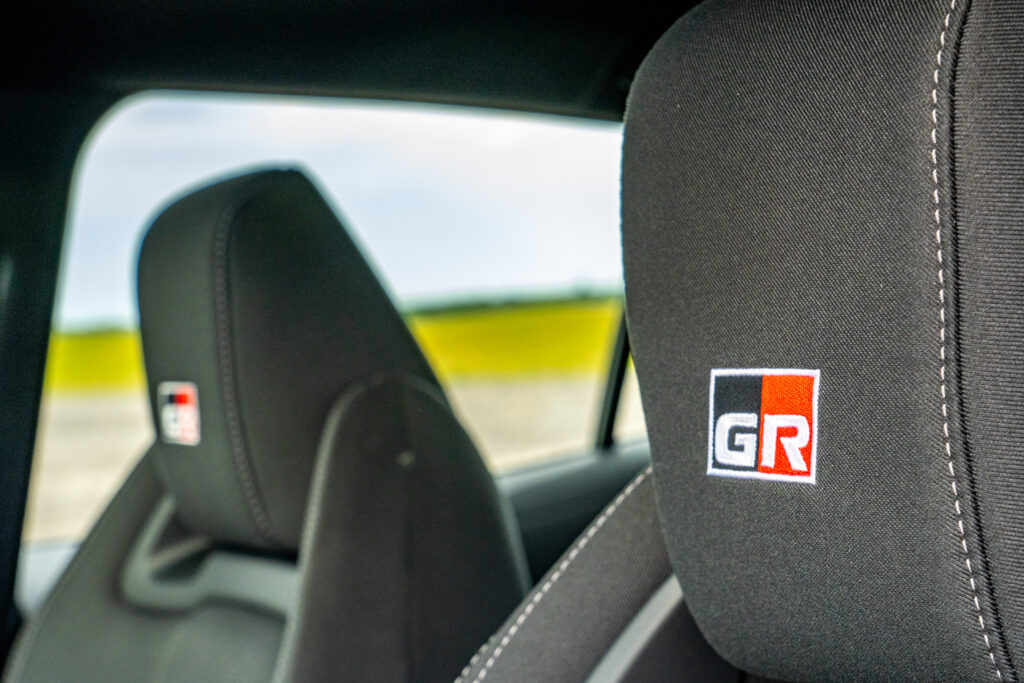 Economy Plus
Interior quality is what you'd expect in an economy hatch, with plenty of hard plastics, but it's well laid out and features wireless CarPlay, Android Auto and phone charging, although my iPhone 12 Pro Max with a protective case was just a hair too big for the charging pad (placed all the way forward, under the center stack). Down there you'll also find the heated seat controls (no ventilated or cooled seats) and there are two decent sized cup holders. The large infotainment touchscreen works very well, and on-board NAV was present on the test car. We even had radar cruise control, a nice feature on an "economy" car. Back seats are as tight as on any other Corolla, so don't plan on having tall people back there for any length of time. Or go for the MORIZO Edition to just eliminate the back seats altogether.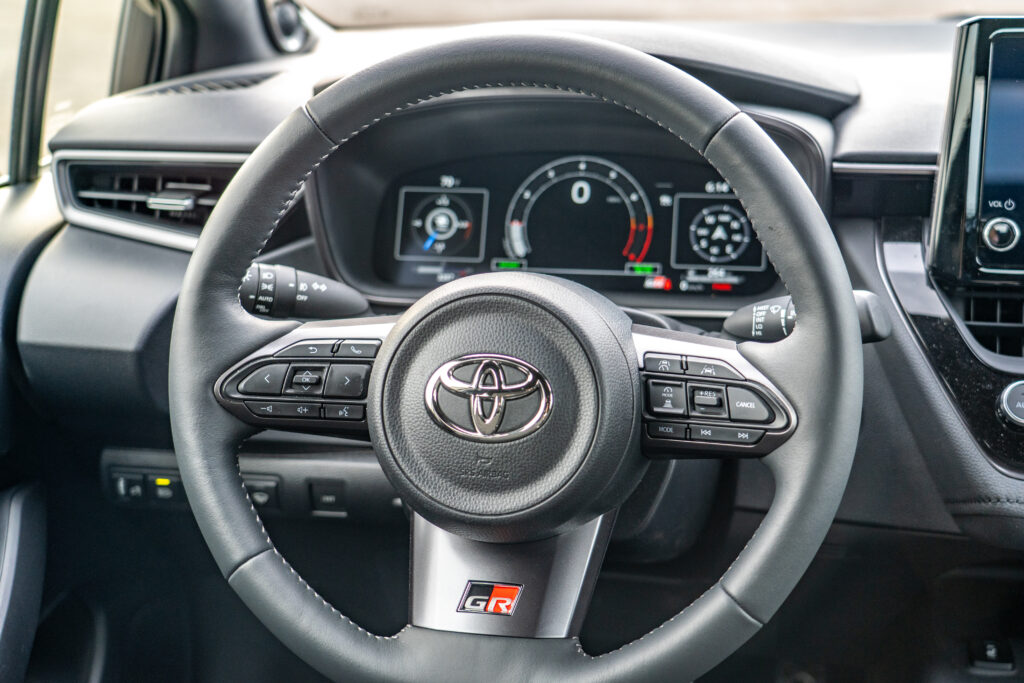 The Competition
With Subaru opting against a new STi variant of its Impreza WRX, the GR Corolla's true competition is basically limited to the Golf R, but you could add in the FWD Civic Type R and the Elantra N if you don't mind losing AWD. But you might reconsider such a move because the GR's AWD system harkens back to STi's of old and allows some customization of power delivery: namely, it defaults to a 60/40 split (F/R) but can be changed to a 30/70 or 50/50 split on the fly using the dial in the center console. Track mode is the only way to get into a true 50/50 split, and there are Normal, Eco, Sport and Custom modes, as well.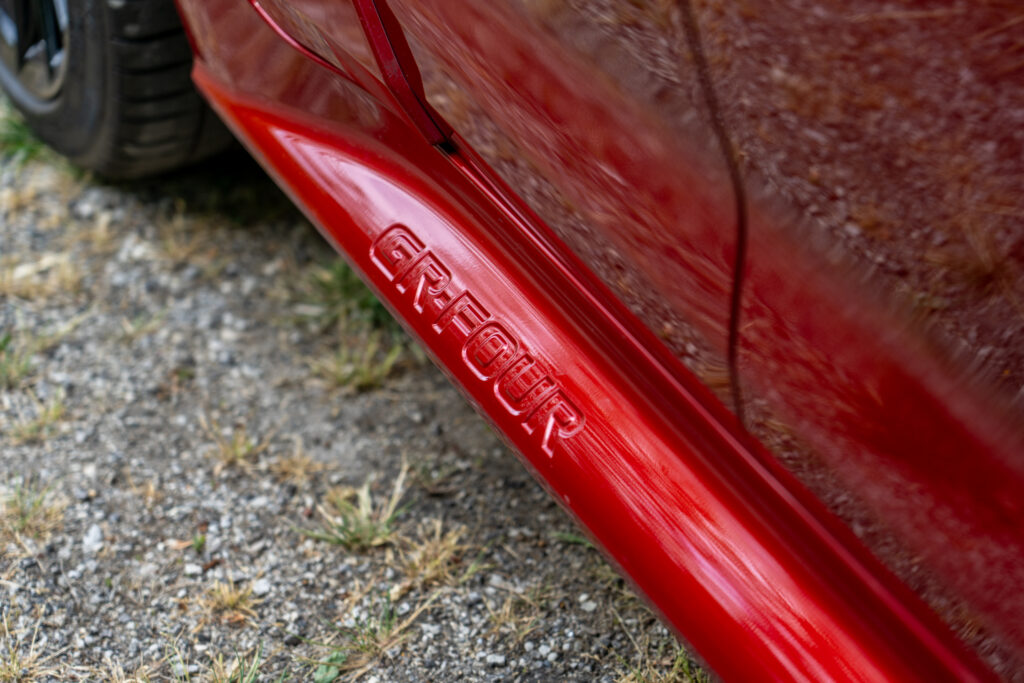 Pricing
The Core starts at $35,900. Adding every option package and $425 for supersonic red paint brings that to $38,775. The Circuit Edition starts at $42,900 and the MORIZO begins life at $49,900.   
So kudos to Toyota for actually bringing us a car we asked for in the way (manual, AWD baby!) that we asked for it. In an age where too often we get what EPA regulators or technical engineers (not car guys and girls) want, Toyota goes all out to capture the enthusiast segment. Here's to hoping it sells like hot(hatch)cakes.