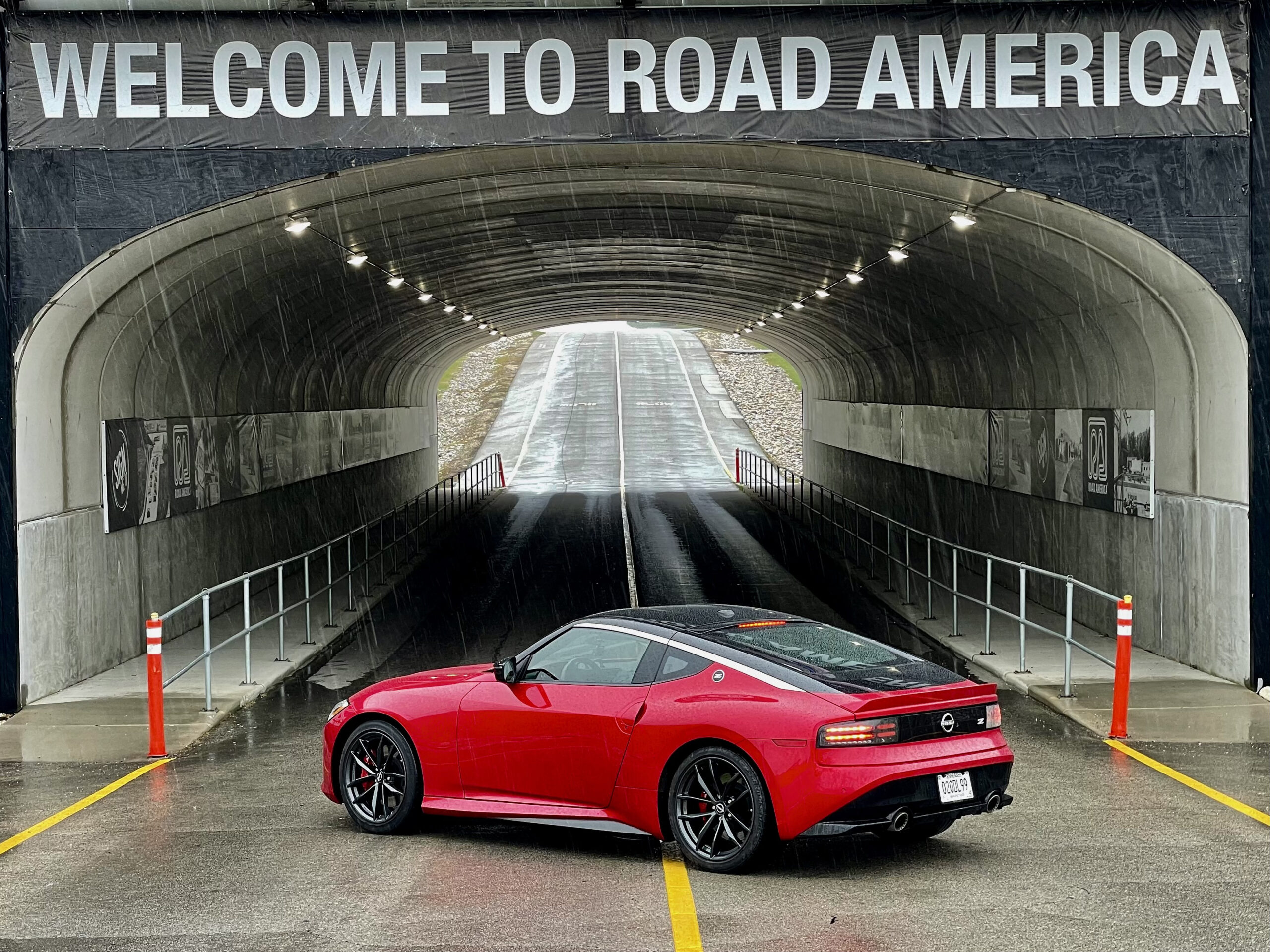 In 1969, the world was introduced to a car that would redefine what a sports car should be, instead of exclusive and expensive cars with terrible reliability – Nissan gave us the "Datsun 240Z" which proved that a sports car could be lots of fun, affordable and actually work.  Now in its 7th generation, Nissan brings to market a new Z car that retains all the same principles as the original – and a whole lot more!
Instantly recognizable and uniquely a "Z" is what Nissan calls their new creation and there is definitely a lot to like here.  From the long hood to the sculpted sides and retro rear end – this is a handsome looking car that gets noticed and stands out.  Add to that an impressive 3.0L twin-turbo V6 engine making 400 horsepower and 350 lb-ft of torque and you have something pretty special to not only park in your driveway but to drive as well.  And that is what this car is all about, it's a driver's car – with two seats, rear-wheel-drive, an available manual transmission and the only car currently on the market with a turbo RPM gauge, being inside the 2023 Nissan Z feels like you are sitting in a cockpit of a fighter jet and that's even before you push the engine start button.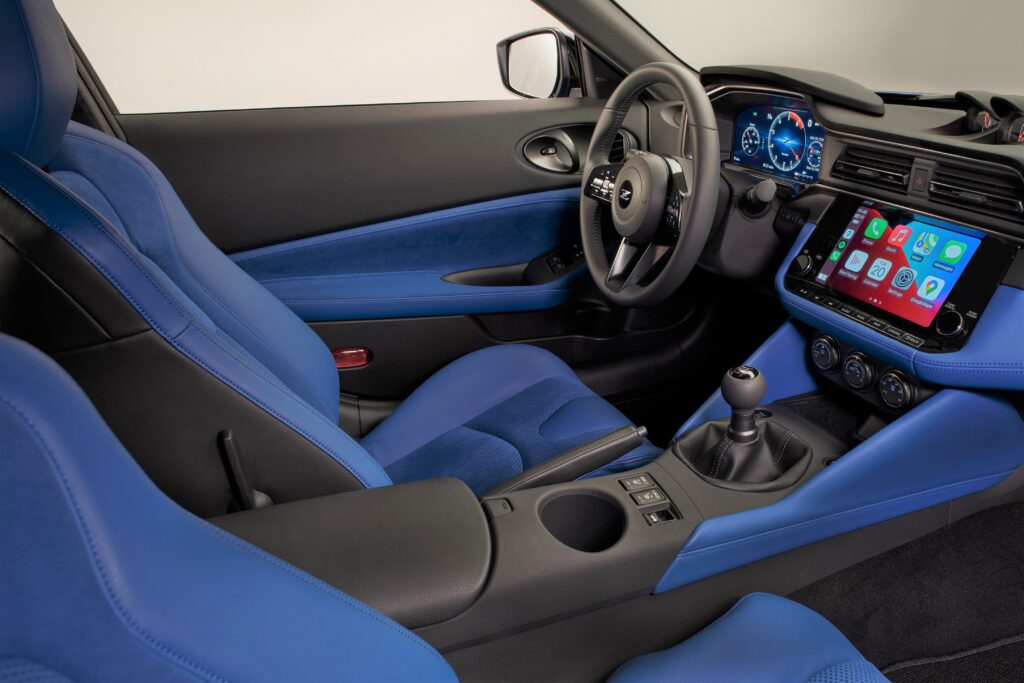 Push that button and the engine comes to life with a humble growl that intensifies the more your right foot pushes the pedal – its sounds like a proper exhaust should, at least in the automatic transmission version. Unfortunately, due to new federal noise regulations which tests vehicles differently depending on the type of transmission they have, the manual transmission vehicles with their different gearing are forced to have a quieter muffler – of course this doesn't make any sense, but that's just how the government works.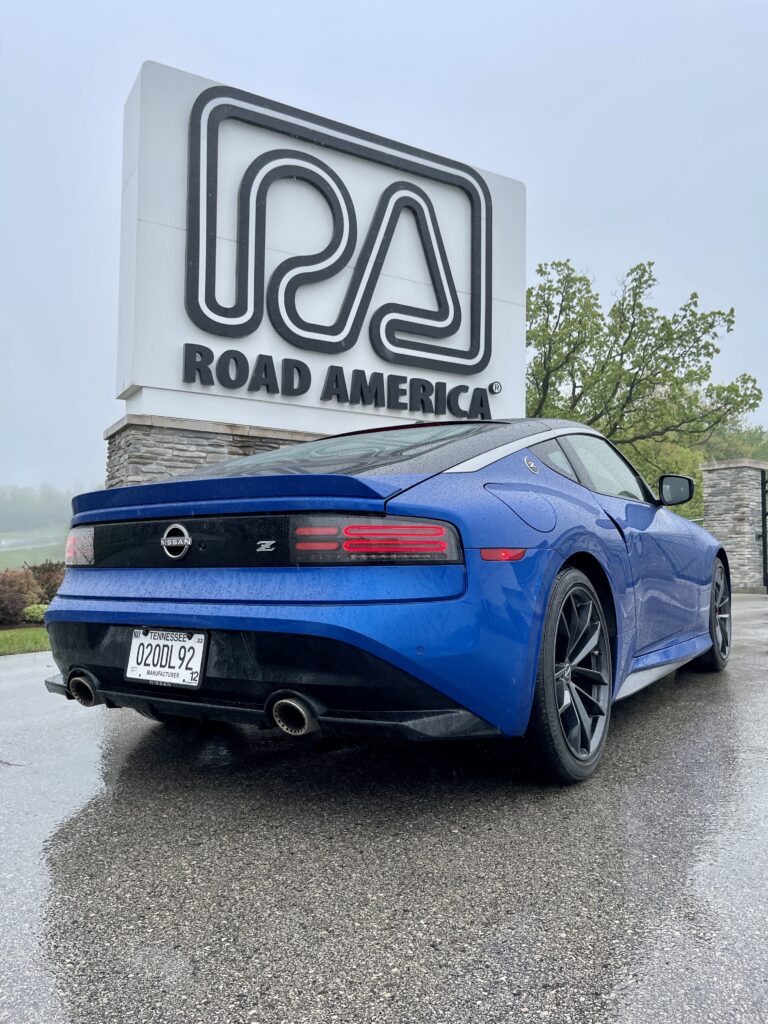 For pricing, the new Z basically comes in two flavors, a "Sport" version and a step-up "Performance" version, and here is where things get interesting.  Both models have the exact same power rating and both give you a no-cost choice of either a "no-lift" 6-speed manual that allows you to shift gears without taking your foot off the throttle or a Mercedes-Benz sourced 9-speed automatic transmission.  While the Sport model starts at a very reasonable $39,990 (plus $1,025 for destination), the Performance model is where you get maximum performance with larger brakes and tires, a limited slip differential with launch control, and a functional rear spoiler which ups the top speed from 136mph to 155mph.  Unfortunately, all these extra goodies don't come cheap as the Performance package cost a bit more at $49,990 plus destination, exactly $10K more.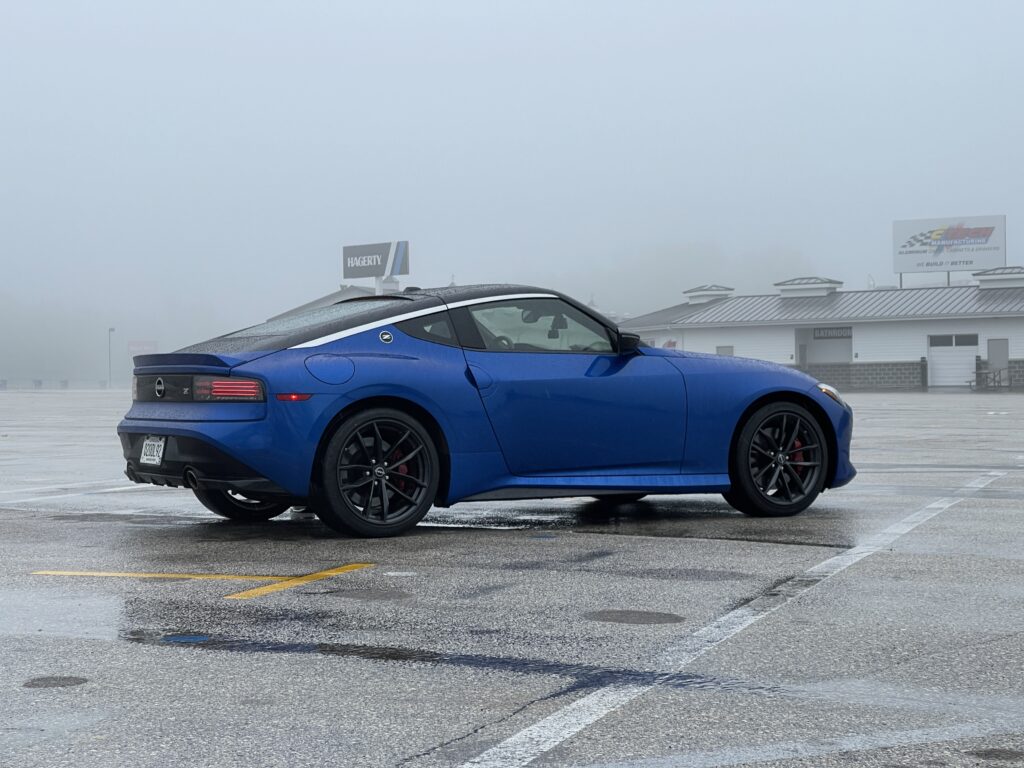 Driving the new Z can be summed up in two words: A blast! My press car was the Z Performance model which felt willing to obey my commands with linear steering, predictable chassis feel and strong brakes.  The 6-speed manual shifter is light and snicks into each gear smoothly as long as your fairly gentile with it, more aggressive shifting – like trying to score a 0-60mph launch led to a missed 1sr to 2nd shift on one occasion.  Pedal placement is perfect and allows for easy heel-toe footwork or you can let the car do it for you with the "SynchroRev Match" feature engaged.  Speaking of 0-60mph times, the Z with the 6-speed does it in 4.5 seconds, the automatic should be about 0.4 seconds quicker.  In order to keep development costs down, the new Z actually rides on a modified version of previous generation Nissan 370Z platform.  Nissan does a fantastic job of masking that, however, when driving the new Z at its absolute limit, some of the older chassis' characteristics come into play, specifically body roll and suspension dampening – some extra refinement would be welcomed.  And while I am nitpicking, the standard Bridgestone tires just don't offer the same level of grip as some other tire brands do.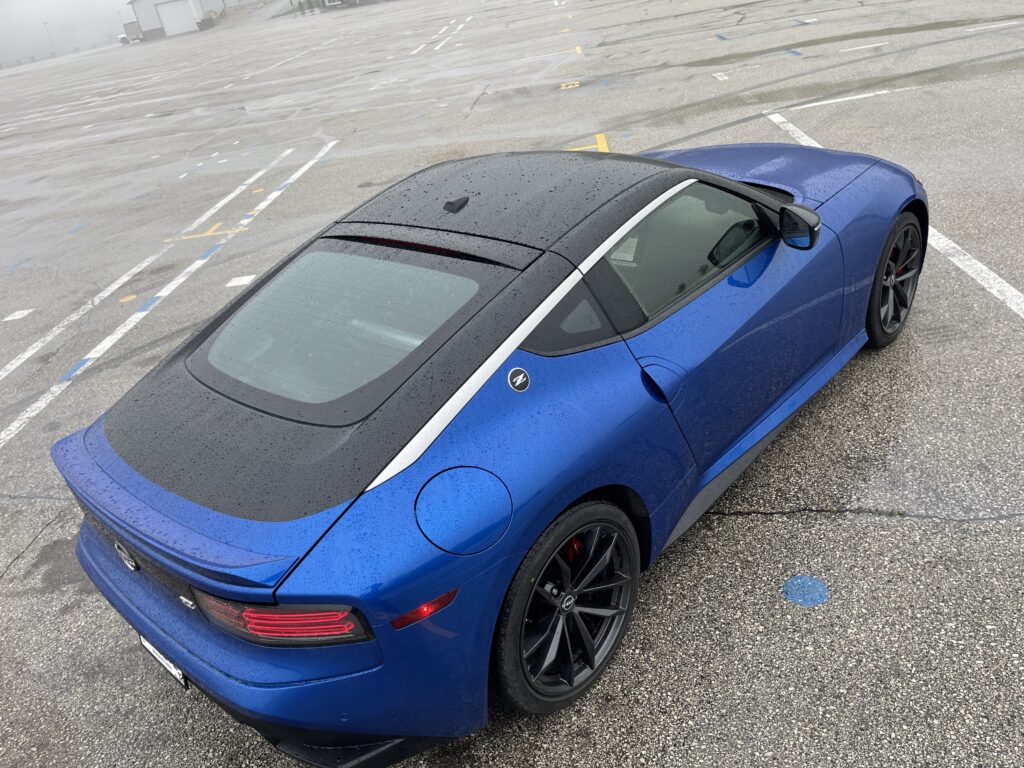 Overall, the new Z is a fun car to drive. It is a toy, something that stirs the soul and puts a smile on your face – driving it makes you feel good. It's not practical or even sensible but a sports car reminds us that it's OK to occasionally buy something we don't need, but rather, want. That is entire point of 2023 Nissan Z and what is all about.
©Sons of Speed LLC, 2023