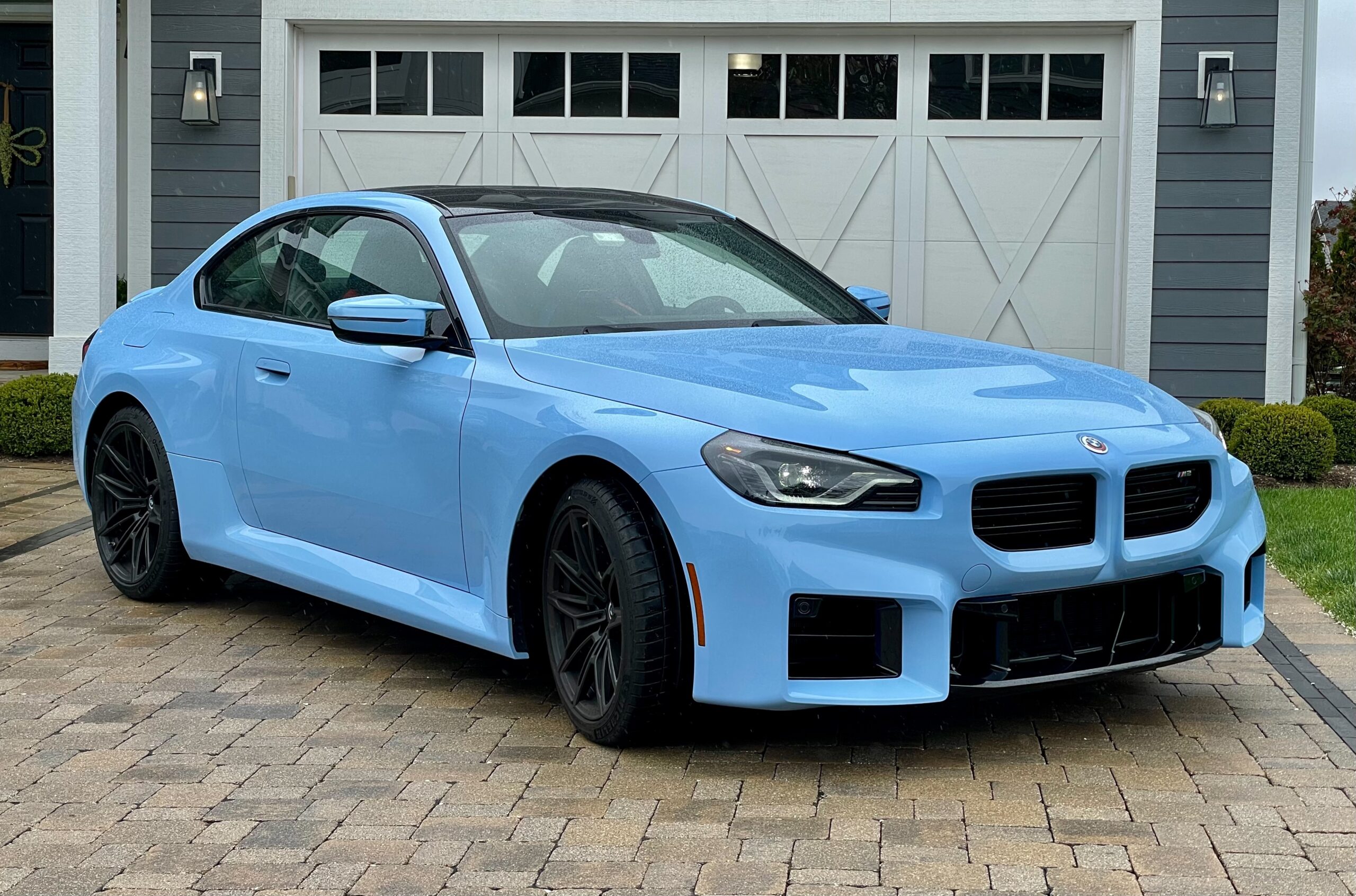 German auto manufactures like to play it safe when it comes to how their vehicles look: Exterior designs merely "evolve" year after year rather than radically change. There seems to be an unspoken rule that the new model must resemble the outgoing one. BMW, however, is different. Occasionally, they will try something entirely original—like the new front grille design on their latest 3- and 4-series cars. This design was so…unique…that BMW aficionados all around the world lost their minds—and not in a good way. So, when BMW announced that their smallest car, the 2-series, would get a super high performance M version and a new exterior design, everyone held their breath.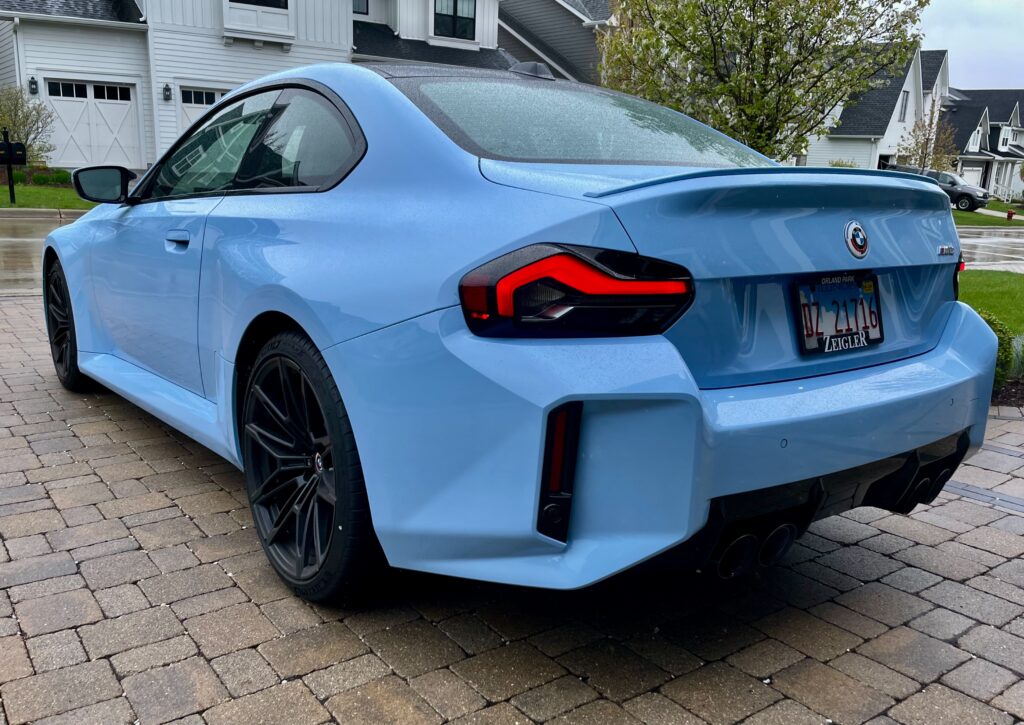 If BMW wanted the M2 to look polarizing, they certainly succeeded in doing so. Unlike BMW's regular 2-series—a mainstream looking 2-door coupe—the bold, new M2 certainly changes things up with an edgy frame-less front grille, boxy lower front air intakes, and vertical slots cut deep and low into the rear bumper. But whether you're a fan of the design or not, there is no arguing that when you drive this car—especially in its launch-edition "Zandvoort Blue" color—you will get noticed.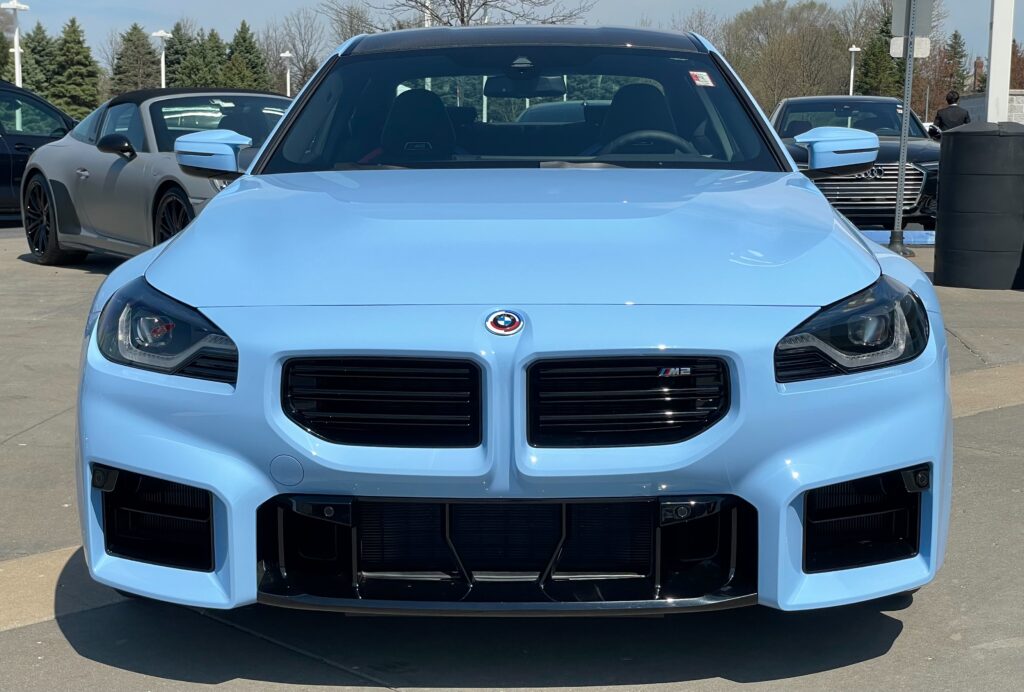 Apart from looks, BMW's M cars have always been about performance. In that regard, the new 2023 M2 does not disappoint! First, we start with a rear-wheel-drive layout, a perfect 50/50 (front/back) weight distribution, and a powerful twin-turbocharged 3.0L in-line 6-cylinder engine that muscles out 453 horsepower and 406 lb-ft of torque. Next, we add an adaptive sport suspension with electronically-controlled dampers and an active limited-slip rear differential that allows you to dial in exactly how much rear-end slippage you want before the computer intervenes. Finally, we top it all off with staggered 19" front & 20" rear wheels, a 177mph top-speed, dynamic steering, and an electronic braking system that even compensates for brake-fade after repeated hard braking. And that's not even the best part: The standard transmission is a 6-speed manual – BMW is helping to "save the manuals!" If you don't want to row your own gears, however, an 8-speed automatic is available as well.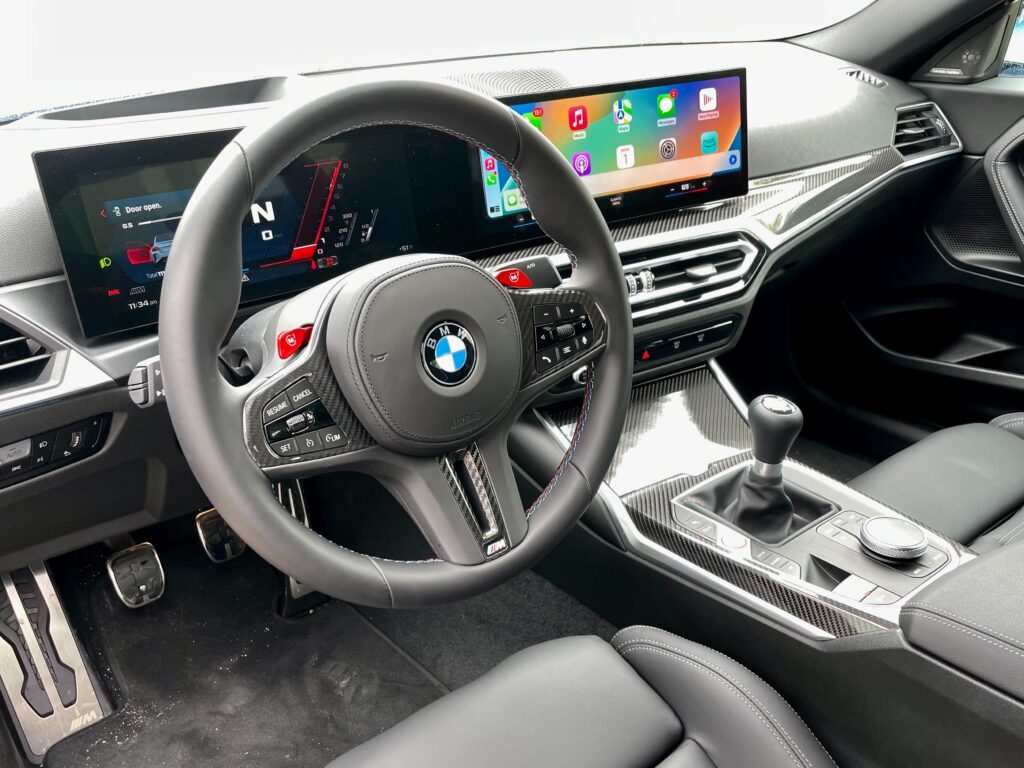 The interior in the M2 is really nice, starting with a massive 27.2" continuous curved display screen that serves as both a digital instrument cluster and a touch-screen infotainment center. Materials are top-notch and all the touchpoints feel high quality, although there are some hard plastics found at the bottom of the door panels and footwells. The front standard sport seats are highly adjustable and very comfortable, but dedicated track drivers have the option to upgrade to the racing bucket seats—only available as part of a pricey $9,900 carbon-fiber package. The M2 does have two rear seats, but leg and head room is very limited—not an ideal place for large adults, especially on longer drives.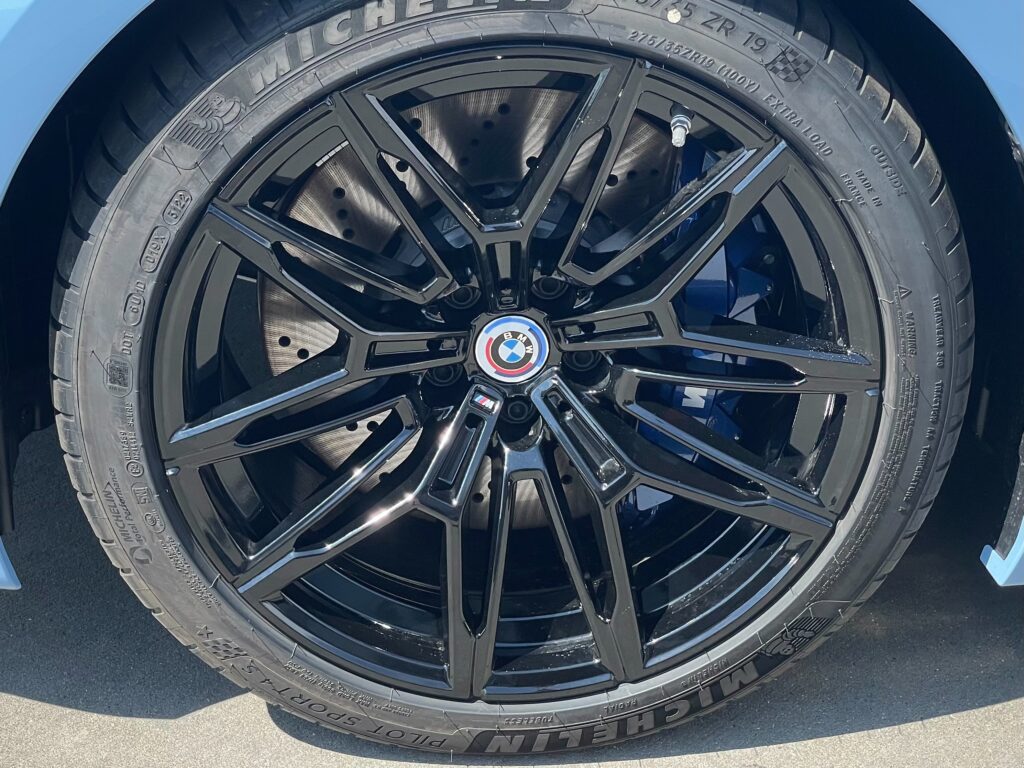 Despite lacking all-wheel-drive, the M2 puts down some impressive 0-60mph times: 3.9 seconds for the automatic and 4.1 seconds for the manual. Obviously, with this kind of horsepower, don't expect great gas mileage: EPA figures—16mpg city and 24mpg highway—are nothing to be proud of. And, to make matters worse, the fuel tank only holds 13.7 gallons. Be prepared to make a lot of gas stops! Pricing for the 2023 M2 is actually reasonable for this type of car, starting at $63,195.00 including destination. Surprisingly, as long as you stay away from that carbon-fiber package, the options list is not bad: You can get a well-equipped M2 with metallic paint, head-up display, a heated steering wheel, adaptive cruise control, and remote start for just under $66,000.00. When you consider that the next step up in BMW's high performance 2-door line up is the M4 with a starting price of $78,000.00 (not including any options)—the M2 is sort of a bargain.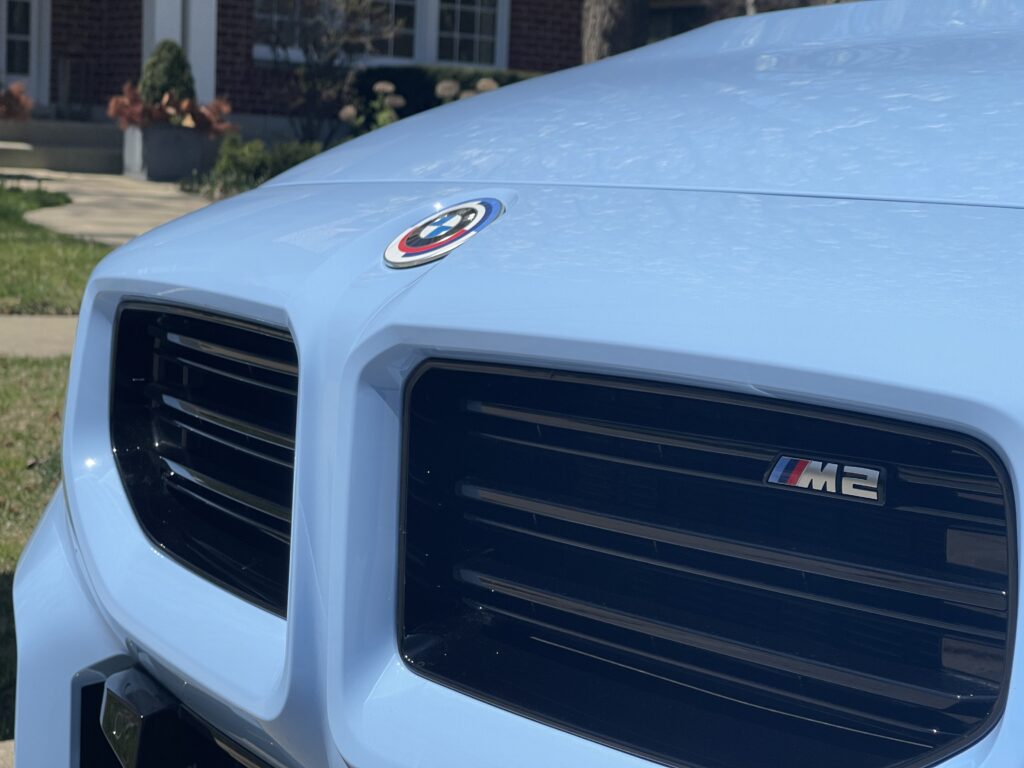 When you drive the all-new 2023 M2, the first thing you notice is the precision of the steering: It is razor sharp and offers nice feedback—you can feel what the front wheels are doing. The suspension also has great feedback. It's definitely firm, but not harsh or punishing—it just soaks up the bumps and keeps the car moving. The rear end of the M2 is additionally impressive: The car has tons of grip, yet the chassis is loose and playful—you can easily toss this car around. When you put all of these qualities together, the result is a car that is an absolute joy to drive. Powerful, agile, controllable, and most importantly…fun! This is a pure driver's car for true driving enthusiasts—a car that is easy to drive fast and makes you grin from ear to ear with every downshift and turn you make. Yes, the exterior design may be controversial and a bit different, but sometimes—especially in the automotive world—different is good!